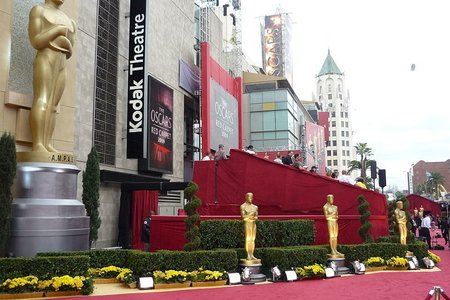 Stop Ignoring Female's Work: A Theatre Major's Opinion on the Oscars
If you know me, then you know how important my theatre major is to me. I have a concentration in acting, but that's not the only thing I've learned. One of the sections I'm learning about right now is Directing, a class in which 12 out of the 13 students are female. What I don't understand is how there are so many aspiring female directors, yet only male directors are being cast. Why is it that the Oscars overlooked the brilliant work of eight female directors?
Our society talks so much about its push for inclusivity and recognizing talent, yet there is little representation in media for female directors. Women work just as hard as men and are equally capable of telling meaningful, relevant stories. Thousands of women work and study to go into the arts but don't get the same employment opportunities.  Natalie Portman wore a cape on the red carpet, showcasing the names of the female directors that were overlooked. While some call this cape "disrespectful," I like to consider myself part of the movement that is deeming her red carpet outfit iconic and essential. Out of the eight women showcased on Portman's cape, I can't narrow it down to one name that I find most talented because all of their work is incredible. 
Alma Har'  el's "Honey Boy" showcases healing and catharsis through art. Lulu Wang's "The Farewell," tells about the importance of life, individuality, and the gray area of honesty. Lorene Scafaria's "Hustlers" highlights the empowerment in a field that is frowned upon. Greta Gerwig's adaptation of "Little Women" focuses on following your dreams and staying true to yourself despite oppression. Melina Matsoukas's work "Queen and Slim" captures the intensity of self-defense and what justice means. Marielle Heller's "A Beautiful Day in the Neighborhood" shares the true story of Mister Rogers and his impact on the world. Mati Diop's "Atlantics" discusses where loyalty lies and persistence. Céline Sciamma's piece "The Portrait of a Lady on Fire" perfectly depicts the power of choice. 
Every one of these women put forth an incredible piece of art worth recognition. I encourage everyone to give these women and all females working in the arts the support and credit they deserve.