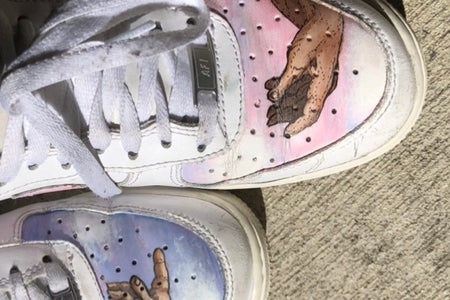 Original photo by Kelsey Gallagher
What Happened After I Started Making My Own Everything
I'm a broke college gal who has an obsession with all things fashion and trends. "Broke" and "fashion-obsessed" are two things that don't really go well together! Add my attempts to be a more sustainable individual - how can I buy anything? It might seem like I'm living in fantasyland trying to find cute, trendy, cheap AND sustainable clothing! And I would have to agree with you partially. It is difficult, but not impossible. For the past year, I've really been trying to thrift flip and DIY pieces that are inspired by trends I've seen all over the internet. 
After really learning how to sew last year in class, I had been pretty confident to start cutting up old clothes or pieces I got from thrift stores to make my own pieces. 
For this first piece, I took the sleeves off of a sweater and attached a regular sweatshirt to it! The longest part of this was seam ripping the sleeves - but otherwise, it was a piece of cake!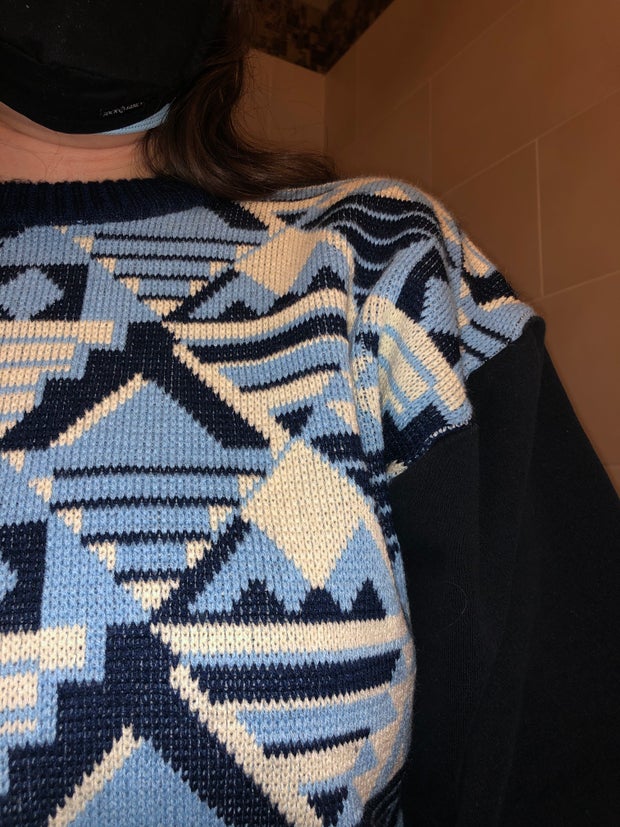 Original photo by kelsey Gallagher For the next one, I cropped a sweater a couple of inches, then cut it down the center. With the leftover scraps I made four tiny strings and attached them to the sweater as a tie closure! This one took a bit of work, but totally worth it!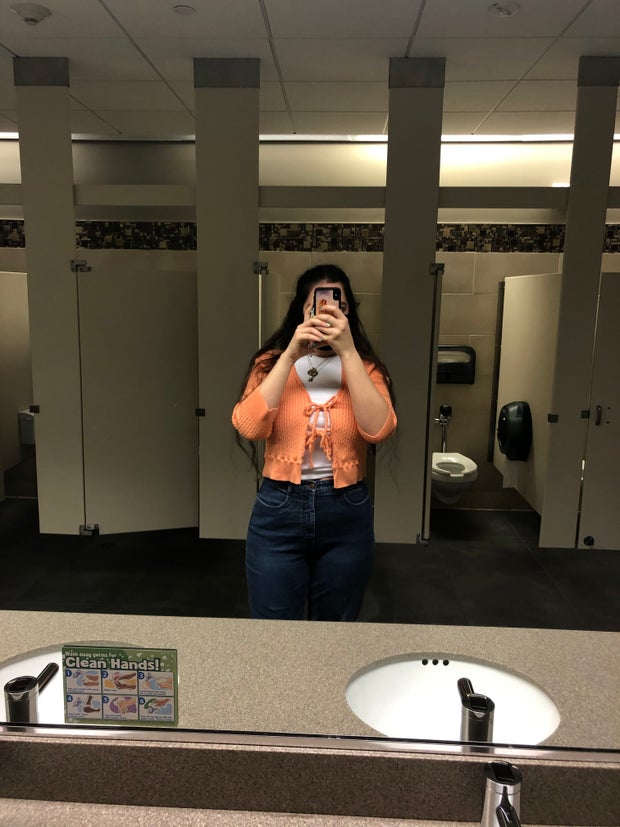 Original photo by Kelsey Gallagher
Lastly, I stole a pair of my dad's old jeans, and painted big flowers on them! I mixed the paint with a textile medium so it wouldn't be crunchy (I've heard you can use fabric softener instead)! Time-consuming but SOOOO CUTE!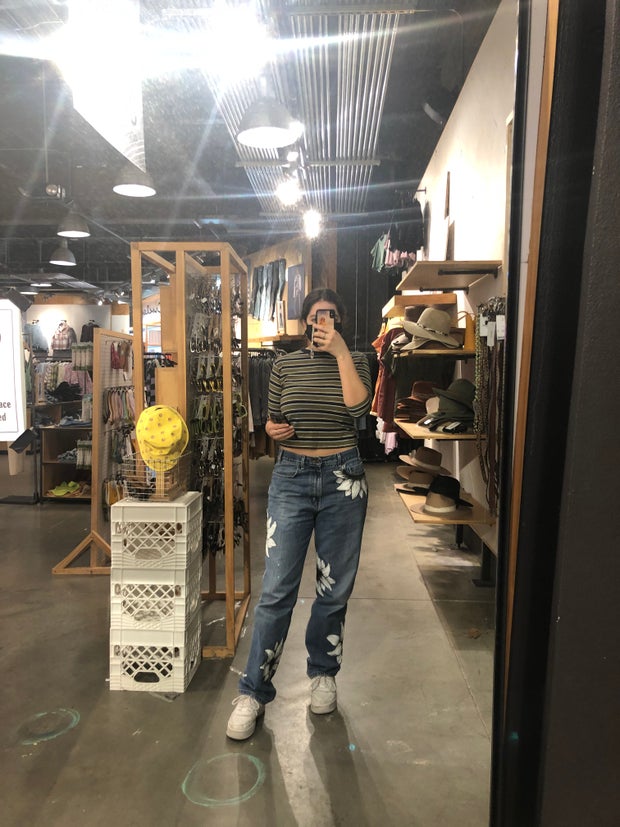 Original photo by Kelsey Gallagher Making anything yourself can be extremely time-consuming and frustrating throughout the whole process (especially if you don't know what you're doing hehe) but worth it! More than likely you already have some of the supplies on hand, so it makes the process a bit quicker and so much cheaper. I think what I love the most about flipping clothes is how I can make an item that's considered a trend customized to me. Yes, people might have something similar but they can't have my exact piece since it can't be bought! It was made by me!! Also making these pieces made me appreciate going into the store and easily buying pieces of my dreams - cause it isn't an easy task to make clothes!