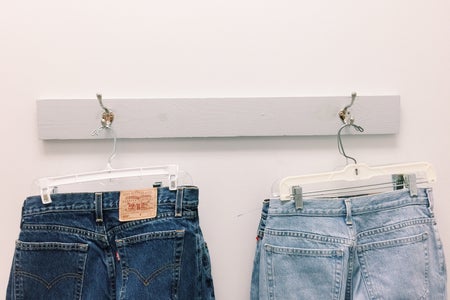 Celina Timmerman / Her Campus
How to Look 'Bangin on a Budget' - Top Trends for Less
Ever look at influencers on Instagram and wish you could wear the outfits they post pictures in? Just because you can't afford the 'real deal' doesn't mean you can't rock the trends for less. From incorporating leopard print to stylish earrings and fun statement coats, I'll have you looking 'banging on a budget.'
Leopard Print
Leopard print is an easy element to incorporate in your closet and have any outfit stay on trend. Here are two options whether you just want a pop of print or make a statement.
Chunky Gold Hoops
A pair of chunky gold hoop earrings can elevate any outfit and instantly make you look on trend without actually spending too much. We see this trend all over instagram, and with a little bit of investigating, I found that the earrings some influencers are wearing can be upwards of $80. If you want to rock the gold hoops trend, check out these two inexpensive but good quality options.
Statement Jackets
A fun statement jacket is the perfect way to finish off your outfit. Here are two different style jackets that will have you on trend this winter without spending hundreds of dollars.
Unleash your inner fashionista and don't be afraid to recreate your favorite celebrity or influencers outfits. Oh and one last tip before I go, always be on the lookout for promo codes! I personally recommend using a promo code finder like Honey. I use it whenever I online shop and always save money off these already inexpensive items!