4 Best Reasons for Coming Home for the Holidays
It's that time again! School is out, finals are over and done with, and it's time for the winter break to begin! However, when it comes to college students, there are two different experiences. The students who live in the same area as the school, and the students who live out of state (or out of the country). I flew back home for the Holidays, back to Las Vegas, and I'd like to share four best reasons about coming back home.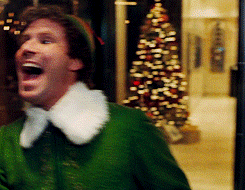 It's a Bird, It's a Plane!... No, Really! It's a Plane! 
Who doesn't love flying back home? For those who live in a neighboring state may choose to drive home, but for those who live many miles away would fly home. It could be just me, but just going to the airport is a fun experience, besides going through security of course. Who doesn't love strolling around in an airport and looking through the different shops and restaurants? Especially souvenir shops, it's never too late to get a little souvenir gift for a loved one.
Home Sweet Home!
After getting off the plane, you are home sweet home. You see all the familiar places and landmarks, and just accept that sweet welcome that you are back. When I was landing, it was nice to see that familiar Las Vegas strip. And after my mom picked me up, the drive back home was lovely. Just a nice night of driving through recognizable streets and places.  
All the Food You've Been Missing
Whether it's mama's, dad's, or grandma's cooking, you miss it. I missed my mom's Filipino food sooo much. I was grateful to come home after a long flight to my favorite Filipino food. And if it's not that food you miss, you probably miss your favorite food places. I missed my favorite burger joints, Carl's Jr, Jack in the Box, and In-N-Out.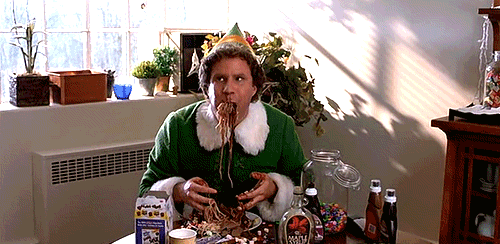 Spending Time with Your Friends and Family
The greatest reason of coming back home is seeing your family and friends. It's always a nice feeling to be reunited with your friends and family. Especially for the holidays! I definitely can't miss out on staying up really late, exchanging Christmas gifts, and Christmas dinner! But whether you going away for the Holidays, or not, I hope you all have a happy holidays, and a Happy New Year!