Bus. Club. Another club. Plane. No sleep.
That is the schedule for all of fashion week.
I am still in disbelief that I got to attend New York Fashion Week! Anna Wintour, Derek Blasberg, Azealia Banks and all of your favorite TikTokers were at NYFW, and it just so happened that I got to fangirl over them in person.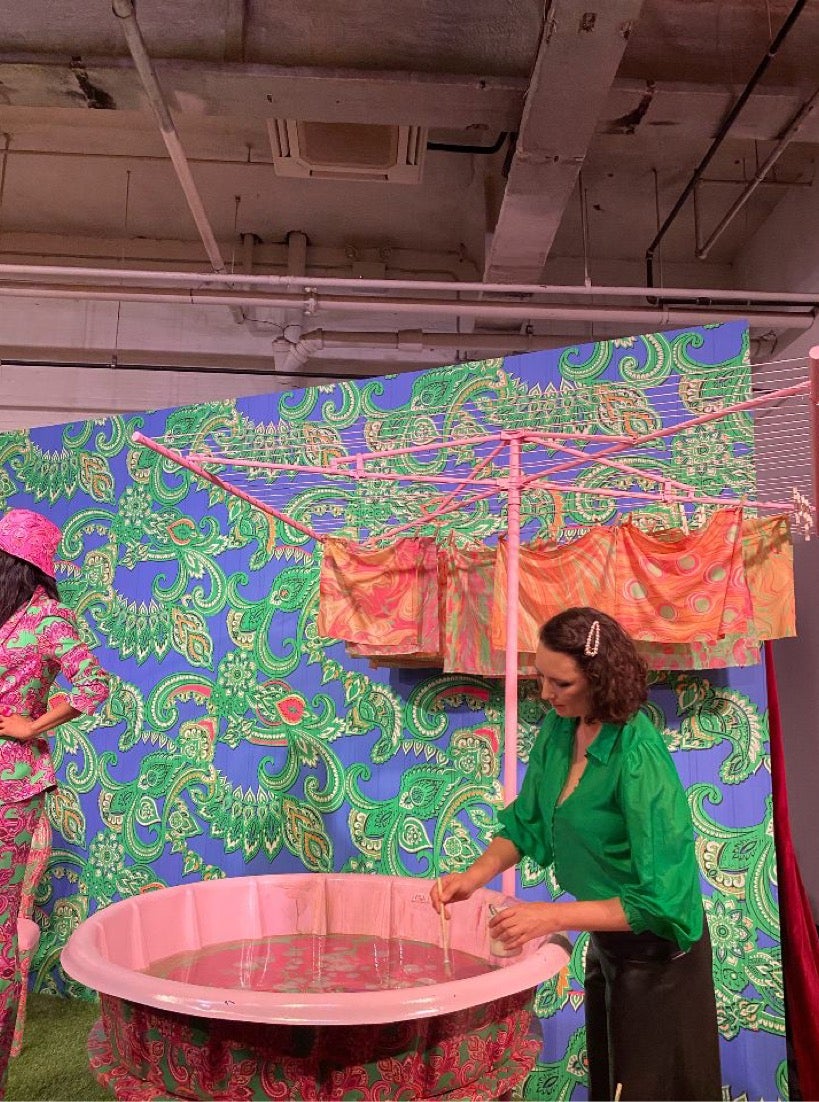 My first fashion week experience was straight out of a movie, it was that amazing. I was able to attend Alice + Olivia, Rodarte, Tory Burch and Kim Shui. FOUR SHOWS, and I wasn't invited to a single one. Life really is about faking it till you make it, but I'm gonna be honest and spill the tea.
I went to New York alone for the purpose of NYFW and I didn't know anyone. How was it that I was able to attend so many shows with zero connections? The answer is acting like you belong there. Every fashion show's security is different so there is no foolproof way of getting into a show unnoticed. I will say, you will have a better chance of getting in if you are alone. On my first night in New York City, I attended the Alice + Olivia show. Getting into this show was probably the most difficult just because I felt so out of place knowing no one and actually not belonging there. Long story short, I asked a girl that was invited to say I was with her, and voila, they let me in. The Alice + Olivia show was more of a presentation as the models interacted with the set and audience, while the show had a DJ and bar. The show was a rainbow wonderland with bold prints and power suits; very on-brand. One of my highlights from this show included meeting my favorite YouTuber, Bestdressed, who I embarrassed myself in front of by having word vomit.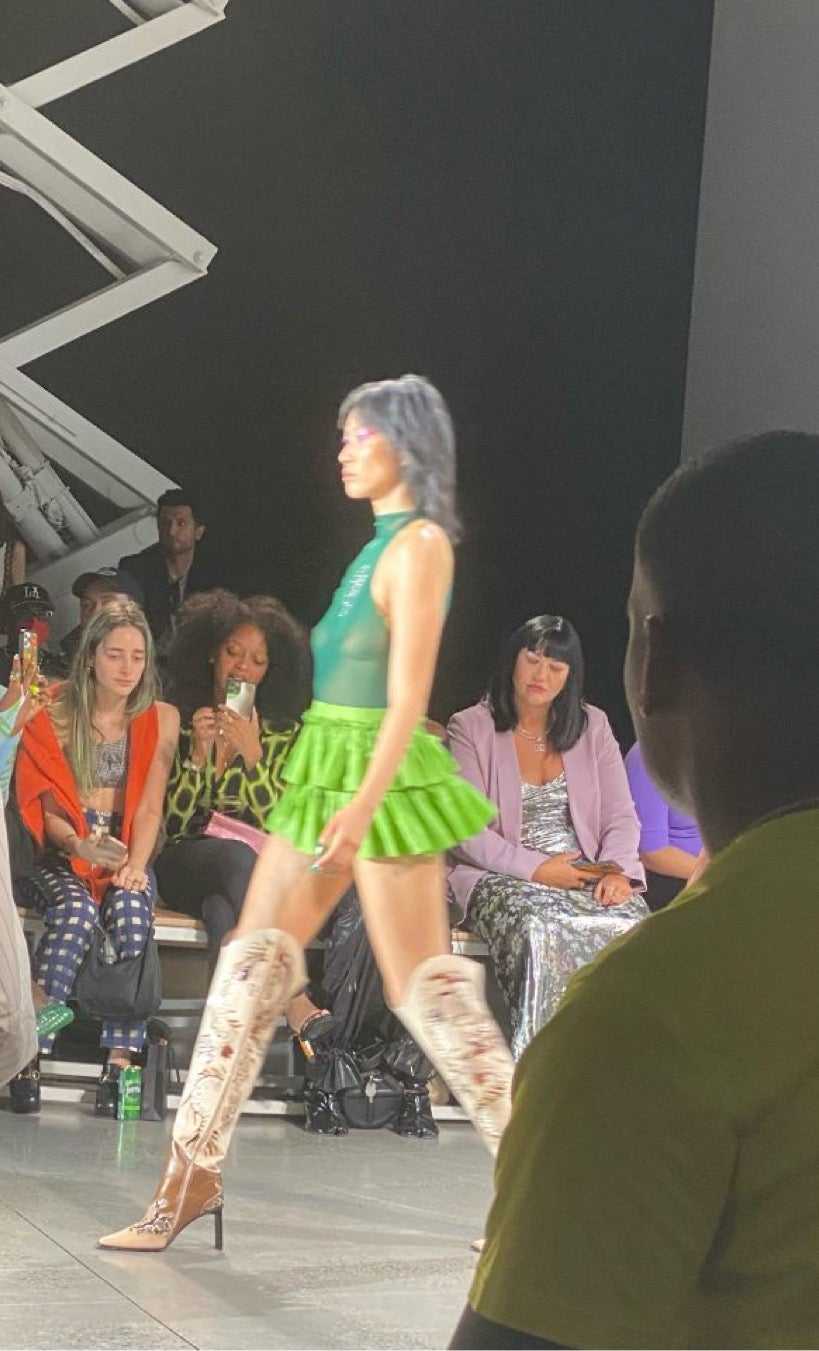 Every night during fashion week there are so many parties, and I attempted to go to two of them the first night but I left after two hours of waiting with no progress. So I really got to experience New York by waiting for the subway for 45 minutes at 2:00 a.m.
On my second day, I looked at the lineup for all the shows and ended up choosing Rodarte. The only problem was that there was no information on the location. The location for fashion shows is often kept secret, so looking on social media is the best bet. I actually found out where the show was being held an hour before the show started and I got in using a made-up name. At Rodarte, I talked and sat next to Derek Blasberg (AKA Emma Chamberlain's bestie), and I walked right past Anna Wintour. The location was giving nothing, as it was in the courtyard of an apartment complex, and the looks seemed subpar for Rodarte's usual. Don't get me wrong, I will not turn down a fashion show, but the looks seemed more like flowy bedsheets and craft store lace. My rating for the show was 10/10 for the exclusivity and brand and 4/10 for looks.
On my third day of fashion week, I went to the Tory Burch show that was open to the public in the middle of SoHo. This was probably my favorite show, as I liked how accessible the show was to everyone and how the theme was an outdoor market. There were celebrities galore from Gemma Chan, Keke Palmer, Mindy Kaling and even another appearance by Anna Wintour. The show featured jewel tones, maxi skirts and trench coats. The show was closed by a dance performance that followed with a free market for the public. And by free, I mean take whatever you can carry. If only I had more room in my carry-on.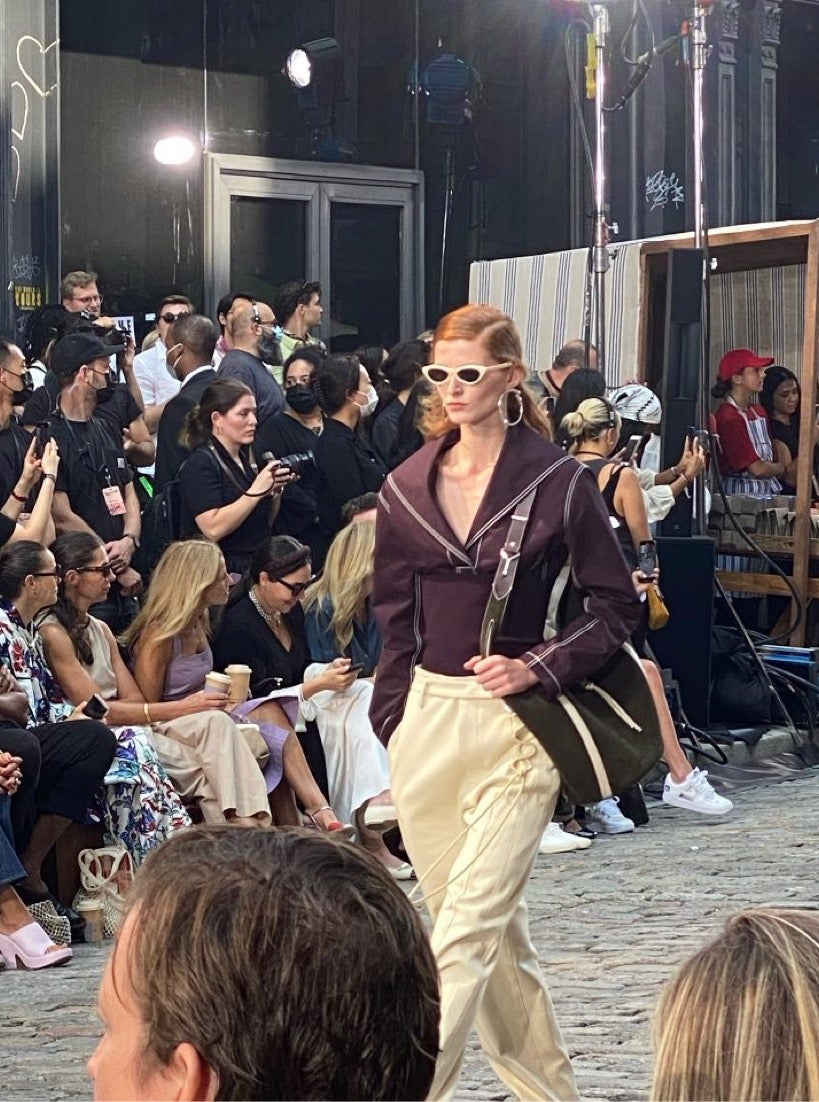 To end my fashion week, I attended the Kim Shui show that night. One thing to mention about fashion shows is they never start on time. This meant I waited an hour before the show even started. I said I was a photographer and they didn't even bat an eyelash. What I loved about the Kim Shui show is all the models were BIPOC and Asian-focused. This is rare for an industry that still has a diversity problem, so seeing an Asian-American female designer with BIPOC models is a breath of fresh air. The looks consisted of thigh-high cowboy boots, mini skirts and psychedelic prints. Closing the show was Azealia Banks, who got a standing ovation.
Being a fashion student from the middle of Missouri, I definitely felt out of place in the middle of fashion week chaos. Some things I've realized during NYFW are to make connections, be impulsive and act as you belong there. Most of the other attendees started as interns or still are, so life is only as glamorous as you make it.