CONTENT WARNING: THE FOLLOWING MESSAGE CONTAINS REFERENCES TO SEXUAL VIOLENCE.
A week ago, about 500 MU and Columbia community members gathered at Traditions Plaza to support survivors of sexual assault. Last night, the conversation continued in the basement of the Student Center where It's On Us Mizzou and the Relationship and Sexual Violence Prevention Center hosted Andy Hayes, the Assistant Vice Chancellor for Civil Rights, to discuss how to improve the Office of Civil Rights and Title IX's processes.
Mackenzie Beaver, president of Mizzou's It's On Us chapter, spoke at last week's protest and organized tonight's sit-down with Hayes. Beaver and Chloe Nielsen, the account owner of @MizzouWithoutSA, came together on both of these nights to support each other.  
As students chanted, "no means no," Nielsen and Beaver stood at the front of the crowd. They led the chants and told their personal stories, then invited the crowd to shout out their own fears and share their own experiences with sexual assault on campus.
"I am a survivor," Nielsen said. "I'd been feeling that someone needed to do something for weeks. I've never been the organizer of a protest and I wasn't quick to put together this event. But someone needed to do something, and that person ended up being me."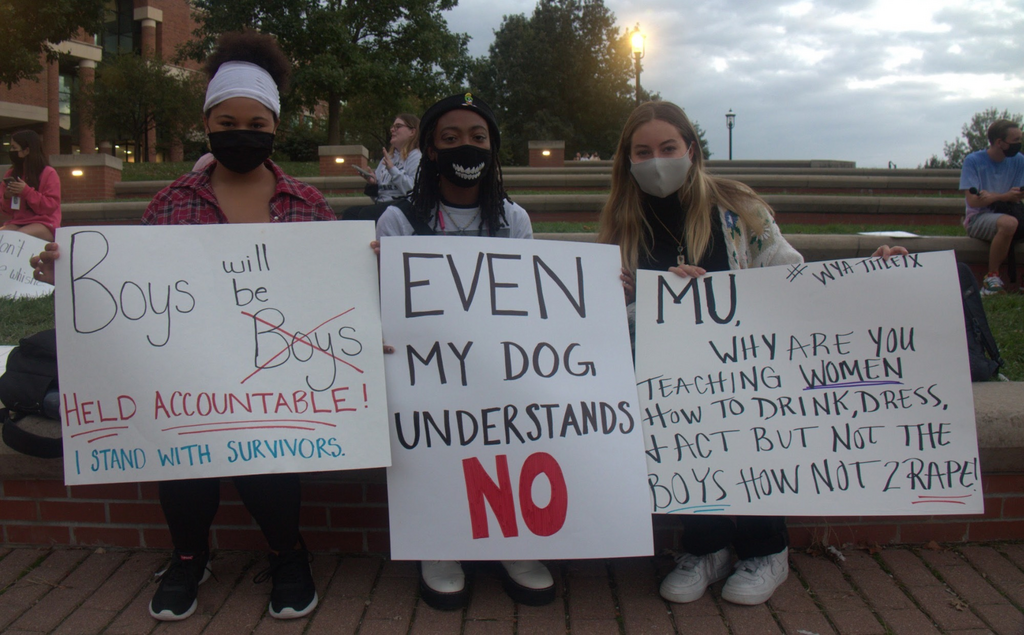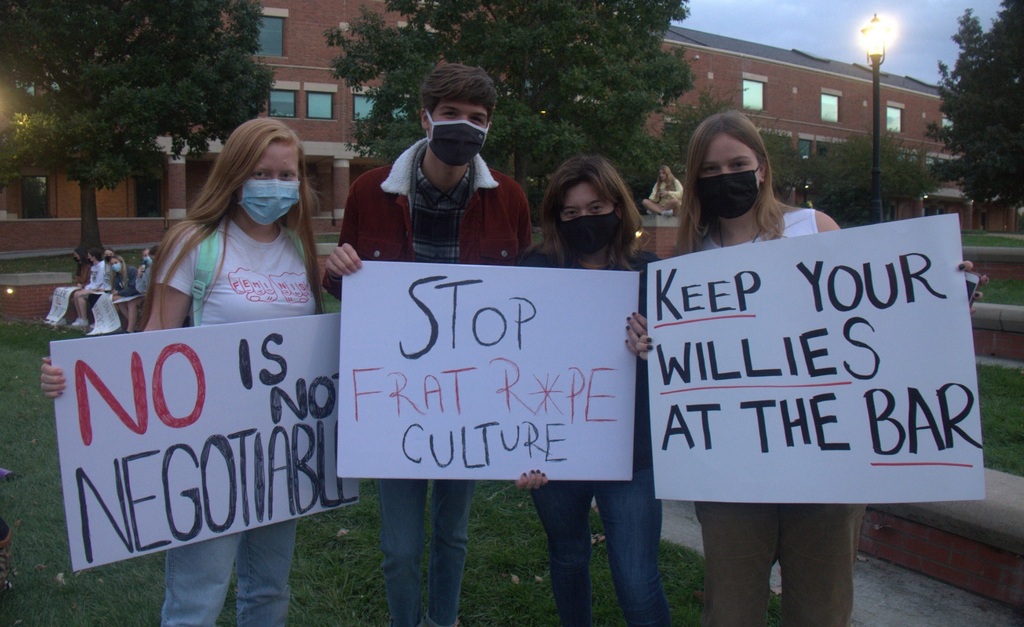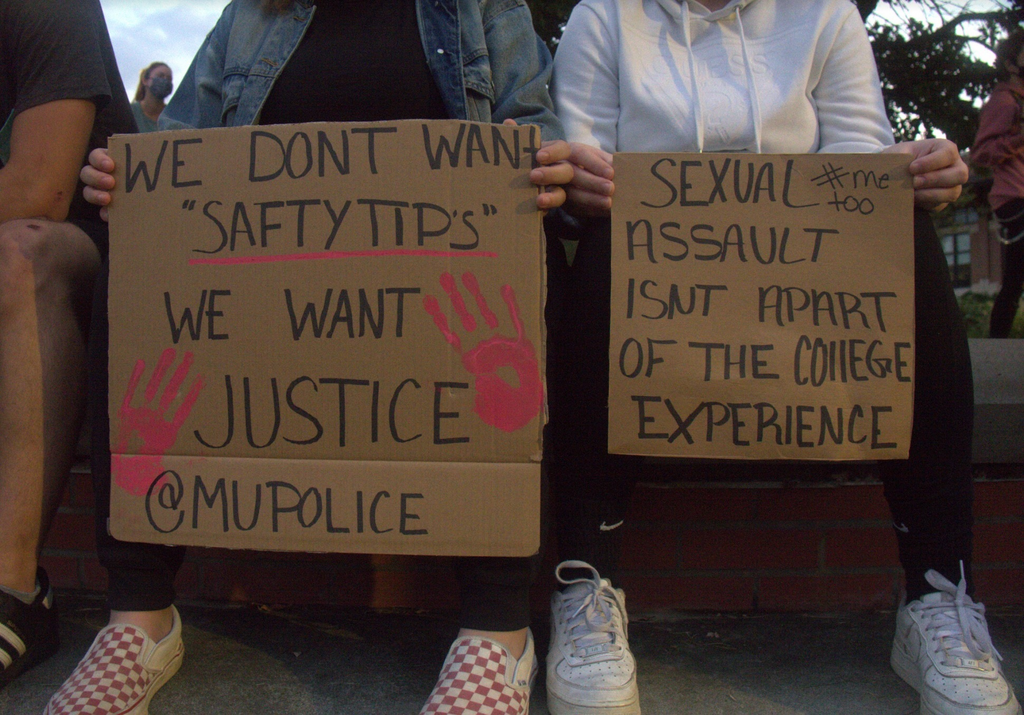 While students gathered at Traditions Plaza in Columbia, people all over the country gathered as well. The protest last Tuesday was a part of a larger group of national protests. Led by @StripYourLetters on Instagram, protests called for actions from school administrations and police departments to protect students from sexual assault. The movement, called Against Our Will, spread through campuses across the county. @StripYourLetters reposted images from Mizzou's protests and promoted the University of Kansas' protest on their main feed.
Nielsen posted her list of demands in her Instagram bio. The list calls on the MU Police Department, MU Vice Chancellor Bill Stackman, Mizzou administration and MU Fraternity and Sorority Life to do their part in helping the Against Our Will movement. (Stackman stood with the crowd at the protest last Tuesday.)
Among the demands, open communication with students was a significant one. The crowd asked for transparency while Beaver and Nielsen said the administration should be speaking with more than just the Mizzou Student Association (MSA) about their efforts to prevent sexual assault. The two leaders also called on organizations like MSA to create a system where survivors can report their assaulters within their organization. Most student organizations on campus do not have a way for survivors to file a claim.
"This isn't going to get better overnight," Nielsen said. "Or in a year, or in five years, or probably not even in a decade. But it is possible to have a campus without rape. Prevention is our biggest focus and we need to keep people from becoming survivors."