When we order a drink, whether it be alcoholic or non-alcoholic, it tells a story about the person sipping from it. I hoped to write something kind of fun, mysterious, subjective, and different to spice up my writing style. When looking for inspiration I came across an old poem I wrote in high school. The poem was about a girl trying to find her perfect match at this party, the twist was I wrote it from the viewpoint that the people were embodied by their drink of choice. Therefore, I decided to do a fun little article about what your drink choice says about you, so grab a cup, add some ice, throw some liquid into it, sip it well, and enjoy!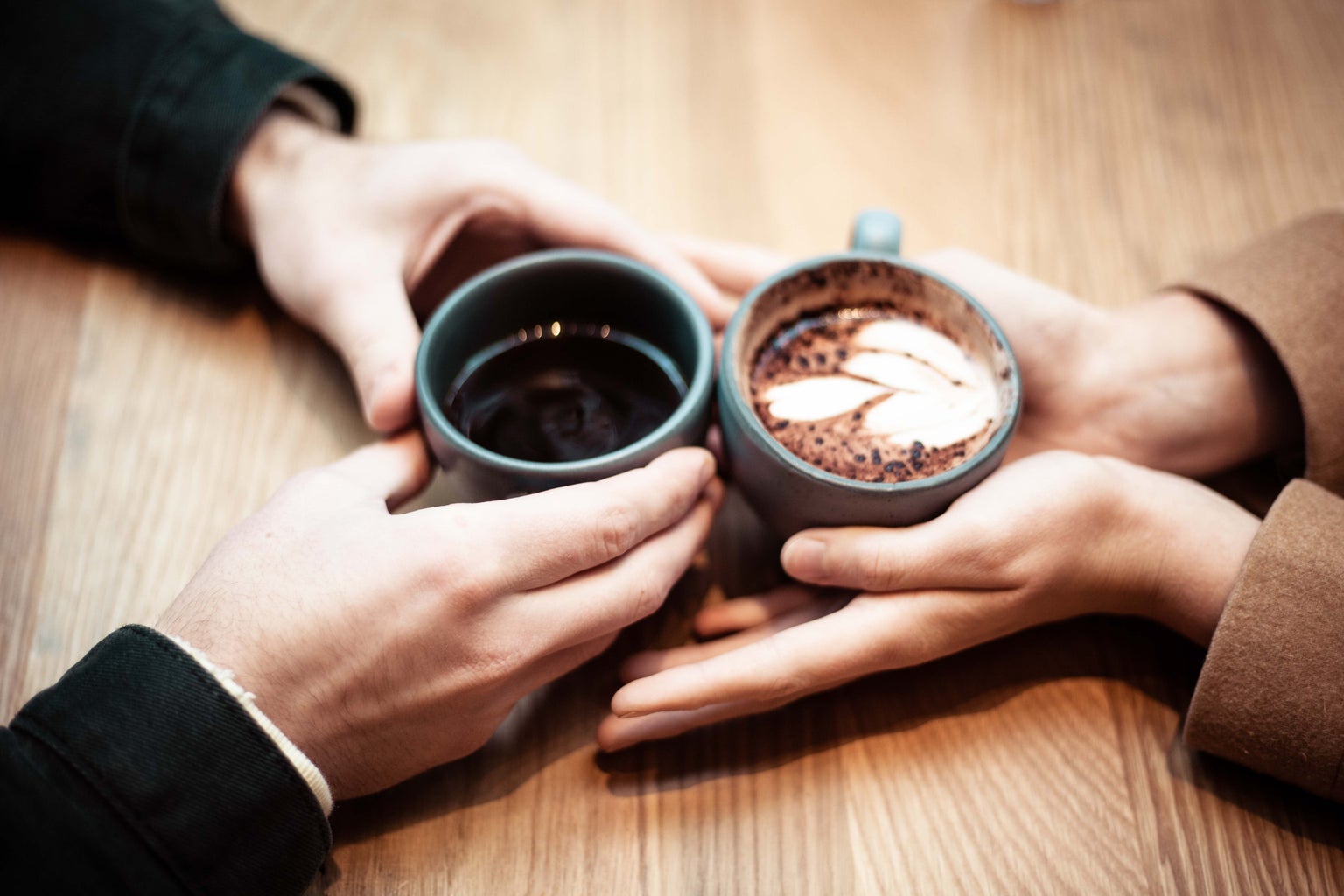 Coffee
Coffee is a universal go-to for people to get through their day. Coffee gives you energy, can pick up your mood, and make you feel warm inside. There are so many different ways to enjoy coffee, you just have to find your blend!
If your drink of choice is coffee, you are…
Traditional but trendy
Hard working
Always looking for a new adventure
Beer (bottle or can)
Beer from a bottle/can is a very "American" drink choice. This signifies a good time, maybe a party or picnic attitude. Beer is super social and can create a good vibe or cure the frustration after a long day of work. Beer is also the most popular beverage worldwide, so you are in good company.
If your drink of choice is beer (in a bottle/can), you are…
Laid-back
Loves a summer vibe
Are not high maintenance whatsoever
Hot chocolate
Hot chocolate is a staple drink during the wintertime. Hot chocolate is a drink that ascends throughout generations. Hot chocolate warms you up, is sweet but not heavy, and signifies that it is time to bring out the warm blankets, fuzzy socks, and movies.
If your drink of choice is hot chocolate, you are…
Probably in a corner reading a book
Buying your 8th pair of fuzzy socks
Trying to get to your next class on time
Water
Water is essential for human being to live so drinking this may be a smart choice anyway. Water hydrates your body, provides natural elements from wherever it was collected, and is the most natural drink you could have. Generally, I would advise to keep the plastic water bottle usage to a minimum to keep our planet healthy but whatever way you grab some H2O is fine with me.
If your drink of choice is water, you are…
Smart
Promoting your own body health
A grab-and-go kind of person
Wine
Wine is a very interesting drink because it can take on so many different flavors. Since wine comes from grapes and grapes have different elements of taste based on the kind, where they are grown, and what is added to the drink – wine is very versatile to people's specific tastes. Wine mostly comes in the traditional categories of wine or red (and sometimes, if you're bougie, Rose).
If your drink of choice is wine, you are…
A refined being. . . but enjoy a good gossip sesh
Probably like reading and have a huge bookshelf full of random titles
Someone who LOVES a good dinner party with a cheese platter
Margarita
Margaritas are traditionally known as a fiesta or party drink. They come in so many different varieties and flavors that it is really easy to cater a margarita to your tastes. These drinks are generally citrusy, punchy from the tequila, and most popular in Mexican or other Latin-cultured restaurants.  One of my favorite quotes I saw at a Mexican taco bar read "Life isn't always Tacos & Margaritas…but it SHOULD be."
If your drink of choice is a margarita, you are…
The life of the party – always making new friends
A budding non-professional dancer
You enjoy a nice spread of tacos, chips, salsa, and guac at the end of most weeks
Martini
Now to be honest, I have never personally had a martini and I included it in this list for the sole purpose of being respectful to James Bond & Winston Churchill. Martinis can be a pretty controversial drink among those who love it because the classic drinkers often clash with the newer adaptations for the drink. However, whether you drink it with vodka (strange) or gin (correct), sweet, dry, wet, dirty, or neat – you like booze.
If your drink of choice is a martini, you are…
Clever
A classic traditionalist
A little bit arrogant but in a way that piques people's interests
Vodka Cranberry
Vodka cranberries are a classic! This was the first alcoholic drink I ever tried. It is simple but so balanced & this is a go-to to for people new to drinking or who don't really know what they like. Cranberry juice is sweet, but tart and vodka doesn't have a strong taste, so this is a perfect drink to try out. It is a drink that you can keep coming back to over and over.
If your drink of choice is a vodka cranberry, you are…
Simple & Straightforward
A little bit flirty
Trying to fend off advances from every person coming up to you at the bar
Pina Colada
This is my personal favorite drink to order when I want an extra. . . boost. Pina Colada's or any other frozen drinks are awesome because they can be non-alcoholic as well. This drink transports you from wherever you are to some beautiful beach resort somewhere among tropical fruits, waves, and coconuts – truly an escape drink. However, this is a drink made for those who love sweet and do not really prefer to taste their liquor. . . conceal it but still feel it ;)
If your drink of choice is a pina colada, you are…
A dynamic person to be around
Attracted to the exotic, whether that be adventures, flavors, experiences, or people
Always smiling
Rum & Coke//Whiskey & Coke
These are classics being asked for at the bar, at a party, at your parent's house, or anywhere in between. These variations of drinks are super popular, and I grouped them together because they give off the same sort of vibe just differently in alcoholic preference. For example, my boyfriend loves a good Jack & Coke (aka. Jack Daniels Tennessee Whiskey), but I have another friend who lives and breathes Captain & Coke (aka. Captain Morgan Spiced Rum). It truly just depends on the drinker. The overall theme is that dark alcohol hits different when mixed with some classic Coke.
If your drink of choice is rum/whiskey & coke, you are…
Confident
One of the happiness people in the room (maybe because as the night rages on your upping the booze and cutting back on the coke)
Mature but still know how to have fun
Soda
There is not much to say about soda besides the fact that there is an endless number of different kinds and that it is simply delicious. Soda is a staple for everyday sipping, picnics, parties, tailgating, dinner dates, McDonald's trips, and any road trip ever taken. Soda is a core foundational pillar of American society, whether that is good or bad. I am not the one to say. The great thing about soda is it's accessible, cheap, and if you are someone who prefers not to drink alcoholic, soda can give the vibe that you're drinking without really drinking.
If your drink of choice is soda, you are…
A fan of a good house party
Have a chill and mysterious kind of vibe
A big supporter of sugar
Protein Shake
Now I can't get on this platform and lie; I am not a huge fan of protein shakes that are sold because they taste like wet chalk. There are some brands that have changed my mind but overall, I have not had a pleasant experience with these drinks. However, many many people like and die by having a protein shake every single day. These come in a variety of brands, containers, flavors, and have different health qualities.
If your drink of choice is a protein shake, you are…
Keeping Lulu Lemon, Athleta, Fabletics, & Gymshark in business
Keen on keeping a healthy lifestyle
In tune with what you need to be energized, focused, and happy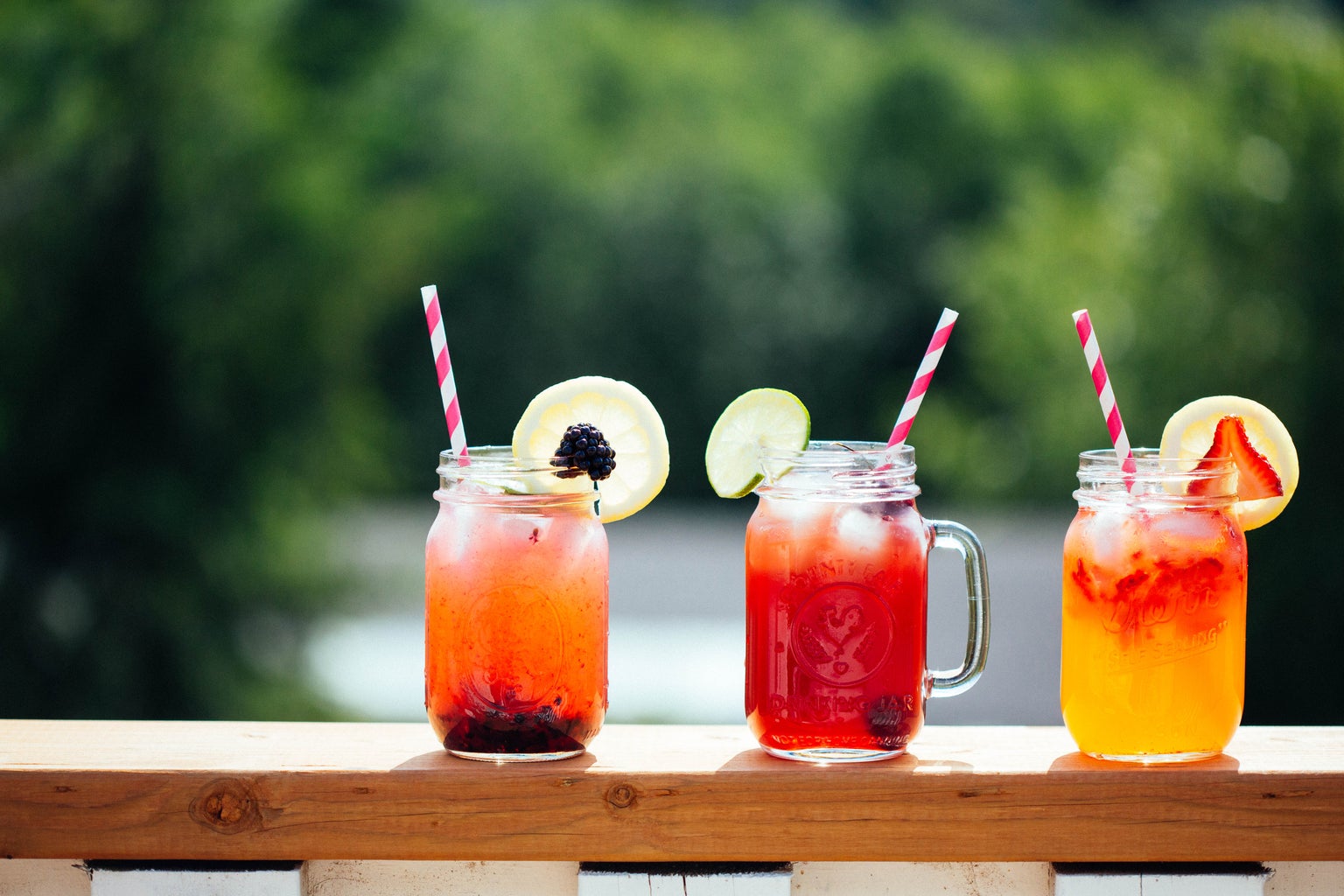 I hope you enjoyed this exploration and sips, gulps, and chugs. I loved writing this and had so much fun listing, describing, and thinking about these drinks and coming up with funny, yet low-key accurate characteristics. Thanks for reading and drinking with me everyone!
Until Next Time –
HCXO,
Maddie Rose