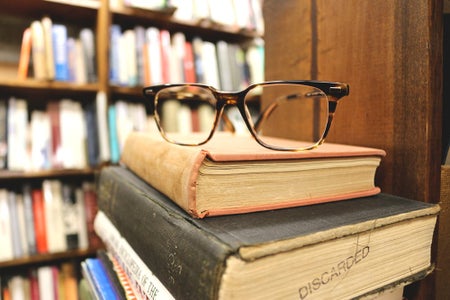 What I'm Reading in Quarantine
All around the world, people are looking for ways to entertain themselves. Over the past few weeks, I have faced a similar dilemma - social distancing is hard, and it can be difficult to stay happy with bad news flying at you from every angle. Luckily, I think I have found a solution to keep myself entertained in quarantine: I started a 30-day free trial of Amazon's Kindle Unlimited, which is like Netflix but for ebooks, and began to read. I've always loved to read and have no problem reading multiple books at a time. Because of this, I am currently reading eight different books in quarantine. A mix of hardcovers, paperbacks, and ebooks, here are the books I'm currently reading and what I like about each one.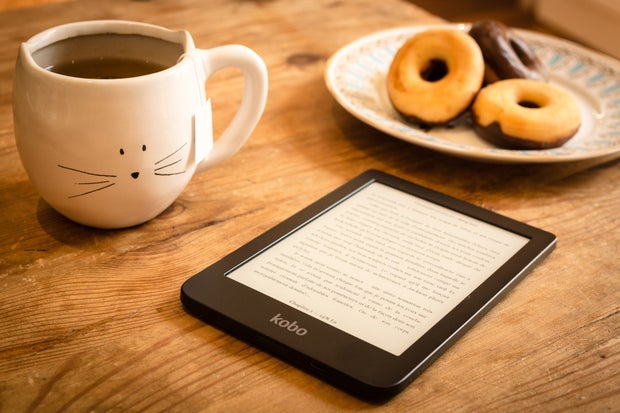 Perfecto_Capucine
Jeffrey Rosen interviews his long-time friend Ruth Bader Ginsburg (RBG). Through the interviews, readers learn about justice in America from a current US Supreme Court Justice, but they talk about more than law; at 87-years-old, RBG has a lot of experience in all aspects of life, so she shares her thoughts on a variety of subjects. I decided to read this because Justice Ginsburg is one of my biggest role models, and if you love her too, I would suggest reading this book.

Taking place in mid-19th century New England, the novel Louisa May Alcott's classic coming-of-age novel tells the story of the four March sisters as they learn to make their own choices and become adults. I decided to start reading "Little Women" because I wanted to read the book before watching Greta Gerwig's recent film adaption, and I have not been disappointed. I would recommend this book to anyone looking for a heartwarming read that teaches strong morals, for as one reads of Meg, Jo, Beth, and Amy's journeys, they begin to learn life lessons alongside them. 

In their book, mother-and-daughter duo Hillary Rodham Clinton and Chelsea Clinton tell the stories of powerful women who have inspired them throughout their lives. I believe every girl should read this book, even if they disagree with Clinton's politics; it tells the stories of both Democratic and Republican women because the focus is not on politics. In fact, the book features the story of women in all types of fields. If you are looking for a role model, you can easily find one in this book.

Through her collection of essays, Anne Bogel describes the struggles and joys of being a reader. As someone who always has a book in her hands, I loved the way Bogel recounts stories of secretly reading a book with a flashlight when she was sleeping as a child, and I couldn't help but remember my favorite reading memories. If you are an obsessive reader like I am, I would suggest this book for you.

 

With "Disney After Dark," Ridley Pearson starts the story of a group of middle schoolers who go to Disney World at night to fight Disney villains. This is the first book in the "Kingdom Keepers" series, which I was absolutely obsessed with in elementary school and middle school. I found this book while cleaning out my bookshelf and I decided to reread it; this was a great choice because as soon as I started reading, I was filled with nostalgia and happy thoughts of Disney World.

 

In his book, Joel Trachtmen explains how lawyers win arguments. After practicing law for ten years and teaching it for 20, Trachtmen knows what he is talking about and explains how to argue in a simple and understandable manner. I wanted to read this book because I plan to go to law school and thought it would help me practice logic for the LSAT, but anyone could read it. Trachtmen makes it clear that his book is not just for those interested in law - it can help you learn how to win an argument in any setting.

In this book, Molly Dillon compiles the stories of ten girls who worked in the Obama White House - talk about girl power! These women (Jenna Brayton, Eleanor Celeste, Nita Contreras, Kalisha Dessources Figures, Molly Dillon, Andrea R. Flores, Vivian P. Graubard, Noemie C. Levy, Taylor Lustig, and Jaimie Woo) all tell the stories of what it was like to work in government as young women. As someone who wants to go into politics, I couldn't wait to read their stories. I have found so much inspiration from the girls in this book, and I hope you will too.

 

John Green, Lauren Myracle, and Maureen Johnson tell three different stories of people falling in love while stuck in a snowstorm on Christmas Eve - it's basically a Hallmark Christmas movie in book form. I received this book as a birthday present, and despite reading it in the Spring, I couldn't help but feel warm and happy from these Christmas romances. If you are looking for a way to distract yourself from quarantine depression, "Let it Snow" is the perfect choice.

 
I hope you decide to read these books with me in quarantine. Either way, make sure to stay safe, stay healthy, and stay away from other people unless it's an emergency! Happy Reading!!!
HCXO, Riley