My Birthday in Quarantine
Last year (2019) was the first time I celebrated my birthday in a long time. My ex-boyfriend hosted a little dinner party with our friends for me. His mom cooked me a great spaghetti dinner and I spent the night happy. In high school, I had only one birthday party and that was my sweet 16. I was involved in a government club and the annual conference always fell on the weekend of my birthday. I celebrated my birthday for four years in a suit or dress in the Supreme Court of PA.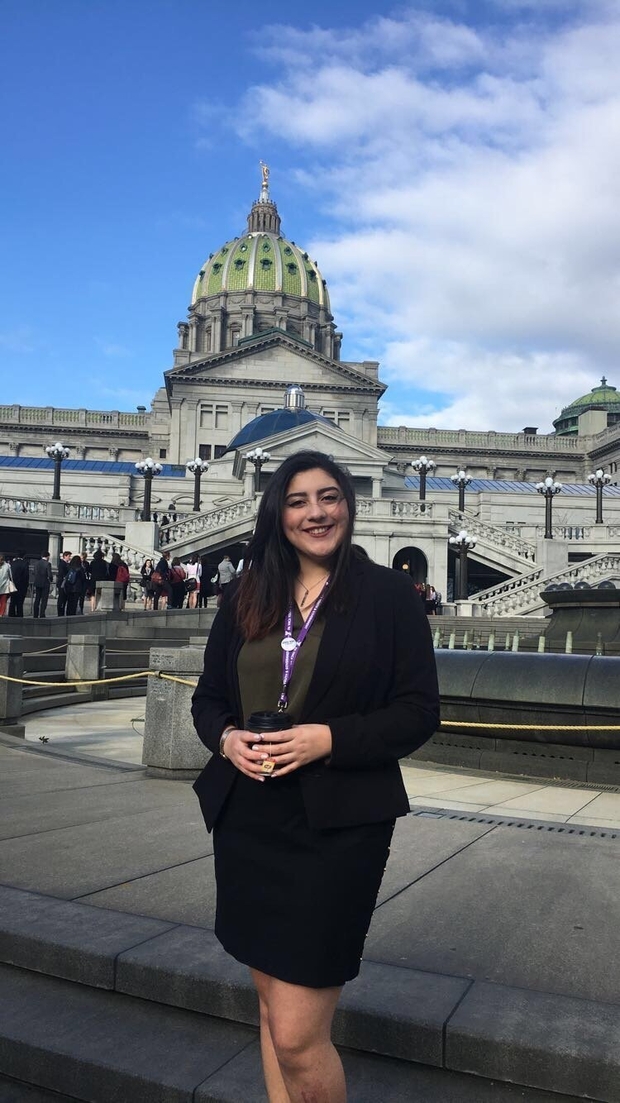 This is me on my eighteenth birthday at the state capitol.
This year was supposed to be a year I would actually get to do something for my birthday. I was supposed to finish my school day of work and classes at five and then go to dinner or the mall and do something I wanted to do since I had the freedom to do it. That obviously did not happen because of COVID-19 and now staying home. I moved out of my dorm and I will not be going back to my college until summer when I move into my apartment. I will not be around any of my friends for my birthday. I have a right to be sad about my birthday not being a normal celebration. I was never expecting a large party like my Quinceanera or sixteenth birthday, but a nice night out getting dinner somewhere besides the dining hall would have been great.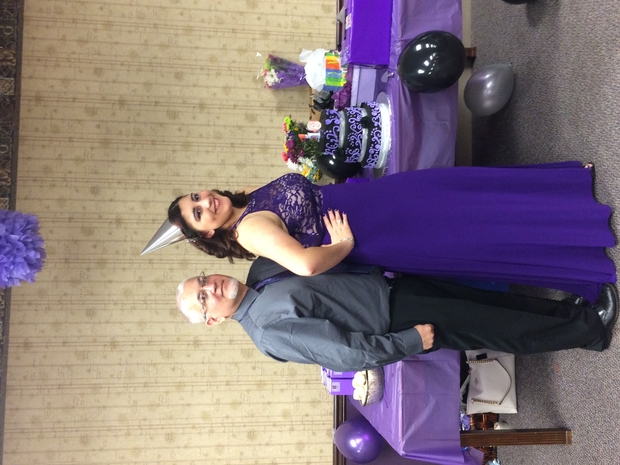 My dad pictured with me at my sixteenth birthday party.
Though I have to be grateful that I have my health and my family, I cannot help but be sad. This will be the first year I will not get a card from my dad. He used to write the best messages that always made me cry. He also had the most beautiful handwriting I have ever seen. Though I have my mom and brother and my dog, I don't have my dad. Part of me is grateful he is not here, because in the time of COVID-19, he would have been extremely susceptible to it having been immunocompromised. I will celebrate my first birthday without him this year. As a family, we celebrated his first birthday without him early last month. It was difficult and I have no doubt that I will probably cry on my birthday because I miss him.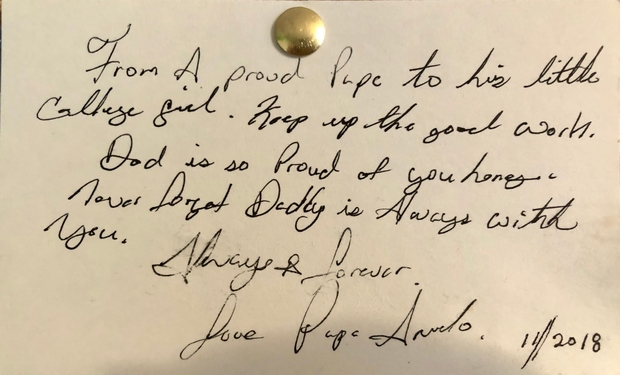 A handwritten note my dad wrote me while he was in the hospital.
I will also not get to see my friends this year. Though I know we have Zoom and the technology to see each other on our screens, that does not beat seeing them in person. My friends are some of the most special people in my life. I wanted to be able to hangout with them and spend some time together on my birthday. It would have been nice.
My godmother has the same birthday as me. Each year, we tried to make a time with our families to get dinner together and celebrate our birthdays. This year we won't be able to since restaurants are closed. I won't get to see her.
I am lucky to be healthy and home and safe. It is a valid feeling for me to be upset about not being able to celebrate my birthday. Many people right now are feeling upset about losing special events due to the pandemic. Seniors lost their graduations, and proms and formal events. People around the world lost their ability to see loved ones and go home. Churches cannot gather. Weddings have been canceled. Every person who has been affected by Coronavirus has a right to be upset about what they lost. We are living through unprecedented times and our feelings should be validated instead of mocked. I am sad about not being able to have a fun birthday and that is a valid feeling.
My birthday is next Monday, April 20, 2020 and I will be spending it in quarantine and that is okay.
HCXO, Cecilia