Meet Our Upcoming Editor in Chief, Alex Neiderer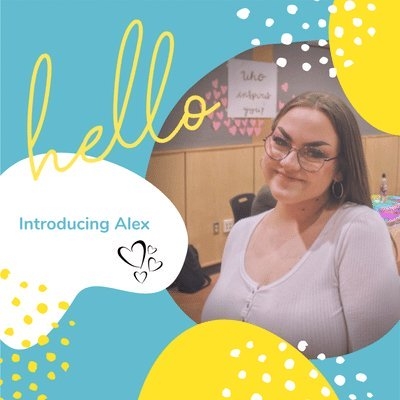 Alex Neiderer
I had the pleasure of interviewing Alexandra (Alex) Neiderer. She is a 20-year-old sophomore majoring in Writing Studies and minoring in Film Studies at Millersville University.
Alex comes from a big immediate family, as well as a big extended family. She has two older brothers, a younger sister, and a twin sister! Her dad is one of 15 siblings, thus her extended family just on her dad's side consists of many, many cousins. She made a comment on how family parties are always intersting and packed! 
Some of Alex's favorite things include: writing, hanging out with friends, binging Netflix, and painting. Not only is she talented with a pen and paper, but she is talented with colors and paint! Her favorite Netflix shows consist of "Black Mirror," "The Office," and "American Horror Story."
On the other hand, her least favorite things include: super sappy movies, early mornings, and her bad habit of procrastination. But don't worry Alex, I am sure every college student agrees with not liking 8 AM's and procrastinating on homework!
Alex will be next semester's new Editor in Chief for Her Campus. Since she is so fond writing and editing, Her Campus is excited to have her on the executive board. Alex joined Her Campus because she loves writing and wanted to continue to improve her writing skills while also getting to know the club and all the women in it. 
One quote Alex loves and lives by is "Be the change you want to see in the world." She feels as if people should always try to be better themselves and to each other. This quote means a lot to her.  
I hope you enjoyed learning about the beautiful Alexandra Neiderer, and I cannot wait to work with her on the executive board next semester!
Check out Alex's articles here.
HCXO, Kate