If You Haven't Watched 'You' Yet, You Seriously Need To
If you haven't watched the new Netflix show You, you've probably at least heard of it. It's a stunning thriller that reels you in and keeps you watching until the end, even while creeping you out at the same time. Gossip Girl's Penn Badgley plays charming bookstore owner Joe Goldberg, who starts the show admiring a girl walking around in his bookshop. Guinevere Beck, played by Elizabeth Lail (Once Upon a Time's Anna from Frozen) finds herself charmed by Joe's flirting while viewers are hearing more than what he's saying - the show is narrated by Joe's thoughts, showing all of the creepy things he's actually thinking.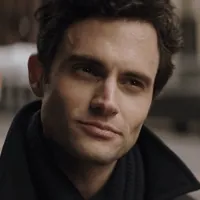 Warning - Spoilers Ahead!
As you get into the episodes, viewers constantly see Joe watching Beck from outside her apartment (which, first of all, Beck's curtains are always open, even when she's changing, so close your curtains, friends!). As the show goes on, Joe starts doing things that are worse and worse, like stealing her phone and causing her to become isolated from her friends. He also kills multiple people as the show goes on, making him a murderer as well as a stalker.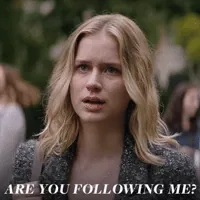 To show some positivity in the show, there is a girl boss who's played by Shay Mitchell (from Pretty Little Liars). She's a powerful woman who does what she wants and takes care of herself. I won't give any more spoilers, but if you're looking for a new, suspenseful show to get pulled into, try this one!
Another impressive aspect of this show is the acting. Penn gives a stunning performance of Joe because he is truly charming while doing terrible things. I know that when I was watching, at one point I found myself actually rooting for Joe because I liked his character before I reminded myself that he was a horrible person. You can tell that Joe believes that he is doing the right thing throughout the story just by his expressions, which is a testament to Badgley's acting skills.
Season two has been confirmed to be coming out some time in 2019, and it's apparently going to be set in LA, which follows the book series that the show is based on. I can't wait!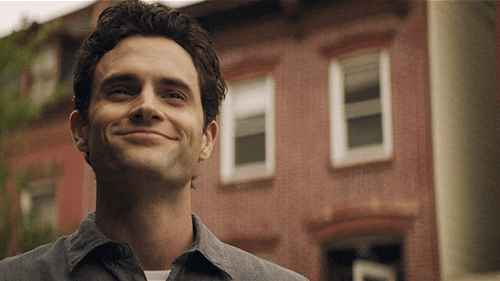 HCXO,
Lola
*All images courtesy of Giphy.com