A How-To Guide: Cold Foam Edition
If you know me, you know I love my coffee. I'm not really picky about it either, if it has caffeine, I'm good to go! This unhealthy habit was handed down to me from my parents; my mom can drink espresso at 6 PM and my dad can drink an entire pot by himself. I also 100% blame Gilmore Girls for proving to me that I can drink endless and endless cups of black coffee and it never gets old.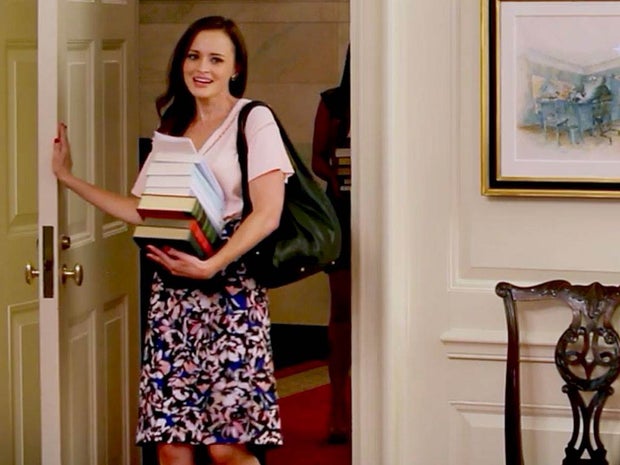 While drinking coffee gives you that caffeine rush and also tastes incredible, it can get expensive. Starbucks is constantly raising their prices but making their sizes smaller and your favorite local shops are trying to stay in the game. Many frequent trips for coffee started to take a toll on my diminishing bank account, so I learned how to make all of my favorites in my own home. Disclaimer: I have zero barista experience and follow trial and error to find what I like!
When the pandemic first hit, I lived with my college roommates and had a hand-me-down espresso machine. It was old, but it poured beautiful espresso shots. My roommates always asked for new drinks and I was always up for the challenge. Our personal favorite in my apartment was an iced dark chocolate peppermint mocha – I mean, COME ON!!
The pandemic gave me plenty of time to learn how to make the best coffee. With the new cold foam from Starbucks trending, I knew I needed to give it a try. I sold my espresso machine, bought a Nespresso (WOW, it's amazing) and got to work. Here is how I make my all-time favorite coffee: a cold brew with vanilla sweet cream cold foam.
To start, make yourself an iced cup of coffee! I personally have the Mr. Coffee Iced Coffee Maker, and I use it every day! Another option would be to make a hot cup of coffee and simply add ice! Next, you'll need to grab some milk, heavy whipping cream and vanilla syrup.
To mix these ingredients, you have a few options! You can blend your ingredients with a blender, a frothing wand or I use the Nespresso frother add-on. In this case, let's say you are using a blender! Into your blender, add 3 tablespoons of milk, 3 tablespoons of heavy whipping cream, and 1 tablespoon of vanilla syrup, or however many tablespoons satisfy your sweet tooth. Then you will blend until the mixture is frothy and foamy. Finally, pour your foam onto your cold brew and BAM. You've got it.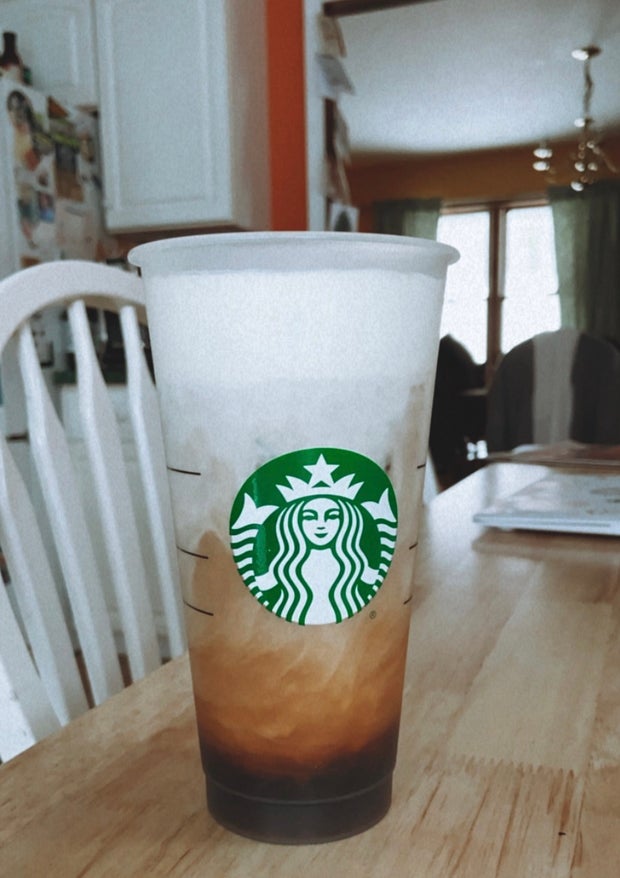 Original photo by Laura Sheaffer
This coffee is so easy and can also be made dairy free and sugar free with just a few replacements! Of course, I have mastered a few other coffee drinks. My go-to coffees include espresso shots over ice with cold foam, dark chocolate mochas for my momma, iced vanilla lattes and caramel macchiatos. But let's face it, nothing will ever beat a steaming hot cup of black coffee. Happy sipping, my fellow coffee lovers!
HCXO, Laura