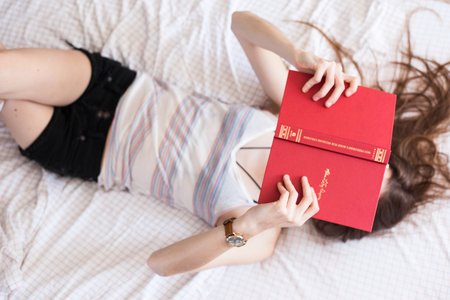 Kristen Bryant / Her Campus
With everything going on regarding COVID-19, I'm sure a lot of people have some unwanted free time on their hands, with canceled trips, jobs closing down, online school,etc. Instead of staying in bed all da, I have compiled a list of some things you could do with your free time! Remember we WILL get through this! 
I know so many people that journal, more specifially bullet journaling! It seems so fun and relaxing, and something creative I really want to devote some time to!

Charlotte Reader / Her Campus

This one might seem odd! I've always wanted to learn how to cornrow! Cornrows are a staple in black hair culture and something I've never been able to do! I can do a regular old braid, but maybe after 19 years I will finally be able to cornrow!

Anna Schultz / Her Campus

I'll be honest, I'm not the most organized person to walk the earth. However, I hate when things are not where they should be. So I'm defintely going to take some time to organize and declutter my room and my life! 

Anna Thetard / Her Campus

I personally don't play an instrument, but maybe while you have some time learn a new song or pick up that instrument you played in high school and see what you remember!

Now that you have some time, maybe check out Pinterest for some fun new recipes or read that cook book you got two Christmases ago! I'm going to try and recreate my favorite Chipotle dish! 
I know life isn't ideal right now and it is hard for a lot of people having so much time on their hands. Hopefully these ideas can help and maybe even spark some new hobbies to try out! No matter what happens, we can all get through this! :) 
HCXO, Alanna