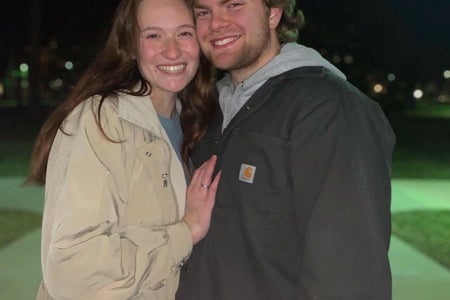 I Let My Boyfriend Pick My Outfits
For those of you who don't know, I am in a long-distance relationship. My boyfriend lives about six hours away from me, which can be tough sometimes but definitely doable. I'm going to come right out and say it- my boyfriend kind of dresses like a lumberjack (sorry, honey). If you don't believe me, you can make that decision for yourself: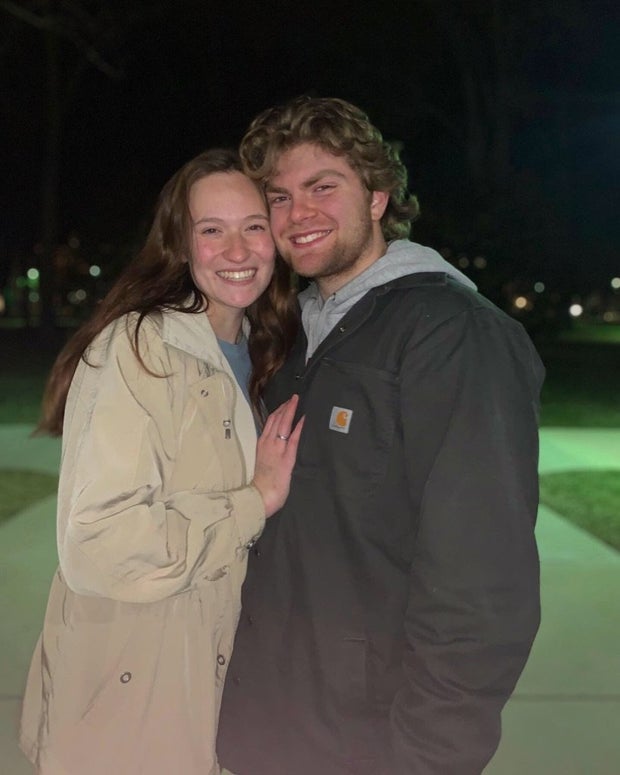 Izzy Gutierrez
Since we are doing long distance, I decided to do something fun and have him pick out my outfits for a week. I usually dress like a mother of three kids (think sweaters, jeans, and practical shoes). Here's how the week went: 
Monday 
I really liked this outfit a lot more than I thought I would. This is definitely not something that I would ever pick out on my own. My boyfriend described the outfit as "gamer girl" but I think it would fit as an "e-girl" as well. I got so many compliments on this outfit as well, so I will probably be wearing it again. The description that he gave me for this outfit was "cool graphic tee, ripped jeans, and skater shoes" so this is what I came up with. (I also may have forgotten to take a picture so this is actually a screenshot).
Tuesday
I was really lucky for the outfit he picked out for Tuesday because I woke up super tired and wasn't in the mood to try that hard on how I looked. His description was "athletic" and that's all I had to run off of, so I chose to wear leggings and a big sweatshirt today. I was also super tired so I look a little like a bum, but I think that's what most college students look like anyway. 
Wednesday
Like the forgetful person I am, I forgot to take a picture of my outfit on this day. His description today was "a hot sweater, jeans, and black boots" in which I thought "hot sweater" meant "stay warm sweater" (courtesy of dressing like a mother for 18 years) but he actually meant a cute sweater that is trendy (why he didn't just say that in the first place, I don't know. Men are so strange). For this day I wore a grey cropped sweater, dark high waisted jeans, and black booties. 
Thursday
On this day, my boyfriend told me to wear "an outdoorsy shirt, flannel, and boots" so I pretended I was him and wore what he might wear on any normal Thursday. I chose to wear my favorite Canada shirt (thank you thrift store), a flannel, jeans, and my hiking boots. This was probably another outfit from this week that I would definitely wear. I also felt ready to hike any mountain in the distance, had there been any.
Reflection
This week was really fun for both of us I think. It was a good excuse to talk on the phone a little more, which can be nice when you live so far away from each other. I was surprised too, that he chose good outfits all week long. My favorite one was probably Monday's look, and I would say that the one that was the easiest was Wednesday's, because I already dress like that on a daily basis.