5 Places to Donate Your Gently-Used Clothing in Montreal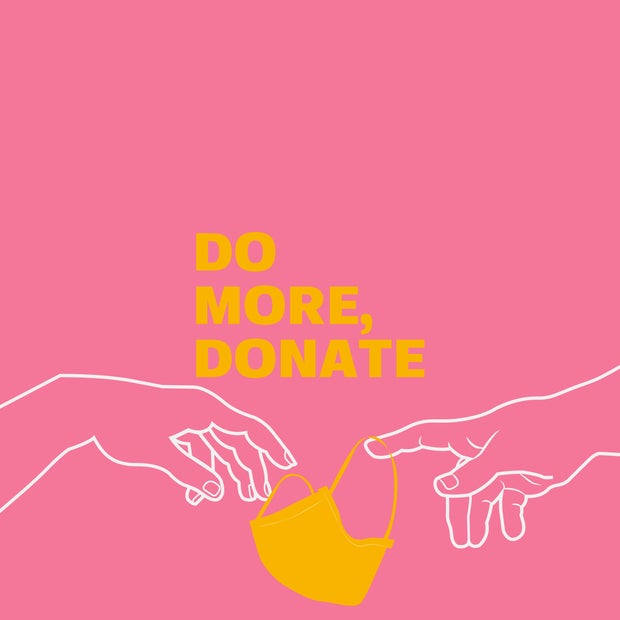 Photo by United Nations COVID-19 Response from Unsplash
It's official... spring is just around the corner. As the promise of warmer and brighter days draws near, the act of spring cleaning feels necessary. And there's no better way to reset your life and headspace than by setting aside items that you no longer need. It's time to ask yourself if all the clothes piling up in your closet, left unused and probably collecting dust, would better serve someone else. Take your de-cluttering process one step further by reducing textile waste and giving back to your community. That being said, here are 5 places in Montreal that are currently accepting in-kind donations!
"Your fabulous suits and other professional apparel could furnish another woman with the confidence to enter or return to the workplace, make a great first impression and land a job that could change her life." 
Located at 3945 rue Saint-Denis, Dress For Success Montreal is seeking clean and nearly-new professional attire for women. With your support, their Suiting Program provides each of their clients with clothing, beauty products, accessories, and most importantly a "boost of confidence" — free of charge. As they have limited storage space, their website provides a list of clothing items they accept. 
They collect individual clothing donations on the first Saturday of each month, between 11 am and 3 pm.  
"Chez Doris is a charitable organization providing a daytime shelter, seven days a week, for women in difficulty. The house provides them with meals, respite, clothing, social-recreational activities and practical services in a safe and welcoming environment."
Located at 1430 rue Chomedey, Chez Doris seeks seasonal clothing donations. More specifically, they are asking for casual, rather than business, attire for women. They do not take children's or men's clothing. As they have limited storage space, their website provides a list of their existing needs.
They accept in-kind donations from 9 am to 3 pm, Monday to Saturday.     
"Donations of gently used clothing and household items are at the heart of our organization. We rely on the generosity of Canadians to fulfill our mission of making a positive impact in the communities in which we operate."
The Salvation Army website provides you with a link to find the thrift store or Drop Bin nearest to your location. In addition to clothing donations, they accept accessories, antiques, electronics, furniture, housewares, books, textiles, and toys. 
"Founded in 1932, Le Chainon's mission is to welcome, unconditionally and without judgment, women in difficult situations. We offer them safe housing as well as assistance and support tailored to their needs."
Located at 4375 Boulevard St-Laurent, Le Magasin du Chaînon accepts clothes for women, men, and children, along with fashion accessories, footwear, cookware, small appliances, books, seasonal decorations, collections, and small furniture. Donations are only accepted behind the store, on St-Dominique Street.
Their hours of operation are listed on their website.  
"When you donate clothing to Big Brothers Big Sisters of Greater Montreal, you help fund our mentoring programs. You also help the environment since you give clothes (and other items) a second life, which saves the resources used to create new textiles."
Located at 10871 Avenue Salk, The Foundation provides a free door-to-door collection service in addition to their individual clothing bins that are dispersed throughout Montreal. They accept clothing and footwear, handicrafts, toys, dishes and pans, jewelry, handbags, and hats. 
Registration for pick-up, as well as the locations of donation boxes, can be found on their website.