Now that the 2020 Democratic primaries are only several months -and even weeks in some states- away, a check-in with the presidential candidates left in the pool of Democrats vying for their party's nomination is essential. The pool of candidates, which started at over 25, is now down to just 12 candidates. As leading candidates continue to pull away in the polls, the field will likely continue to shrink.
Joe Biden
Joe Biden, age 77, has run for president twice before and served as vice president under former President Barack Obama from 2009 to 2017 after nearly four decades serving as a senator from Delaware. He is focused on restoring America's standing on the global stage; strengthening economic protections for low-income workers in industries like manufacturing and fast food. While he has wide name recognition and extensive political experience, Biden's track record on making some women uncomfortable with his behavior could be an obstacle to gaining modern voters.
Michael Bloomberg
Michael Bloomberg, age 77, served as the mayor of New York City from 2002 to 2013. He is a billionaire media executive who has been an outspoken voice on gun control and climate change. His views on taxes put him on the conservative end of the Democratic field and he has portrayed himself as moderate against progressive projects such as "Medicare for All." He recently reversed his longstanding support of the controversial "stop-and-frisk" policing strategy that he pursued for a decade while he was mayor, which angered many minority voters for its disproportionate effect on people of color.
Pete Buttigieg 
Pete Buttigieg, age 37, was the former mayor of South Bend, Indiana and served as a naval officer in Afghanistan. In his campaign, Buttigieg has stressed his generational identity and focused on issues like climate change and economic opportunity. He has proven to be one of the most formidable fund-raisers in the race and was the first candidate to push the idea of increasing the number of seats on the Supreme Court. If elected, Buttigieg would be the youngest and first gay president.
Tulsi Gabbard
Tulsi Gabbard, age 38, has served as a US congresswoman from Hawaii's second district since 2013. Gabbard is the first American-Samoan and first Hindu member of Congress and has also served in the Hawaii Army National Guard in a combat zone in Iraq. She is opposed to American military intervention overseas, including in countries like Syria. Gabbard has drawn condemnation both for her controversial secret meeting with Syrian President Bashar al-Assad in 2017 and her history as a fierce opponent of same-sex marriage (which she has since apologized for).
Amy Klobuchar
Amy Klobuchar, age 58, has served as a US senator from Minnesota since 2007 and was the Hennepin County lawyer before joining the Senate. Klobuchar gained national attention in 2018 for her stern questioning of Brett Kavanaugh during Senate hearings for his Supreme Court nomination. She is a moderate looking to work across the aisle and win votes from working-class midwesterners. Klobuchar supports an alternative to traditional Medicare healthcare funding and is taking a hard stance against rising prescription medicine prices.   
Bernie Sanders
Bernie Sanders, age 78, served as a US representative for sixteen years before being elected to the Senate in 2006 where he currently represents the state of Vermont. A self-described democratic socialist, Sanders has brought progressive proposals like "Medicare for All", tuition-free public college education,  a $15 minimum hourly wage, and curtailing the influence of "the billionaires" to the forefront of the race. Sanders was the runner-up in the 2016 Democratic primary and has a robust network of small-dollar donors, helping him to raise $5.9m during his first day of the race.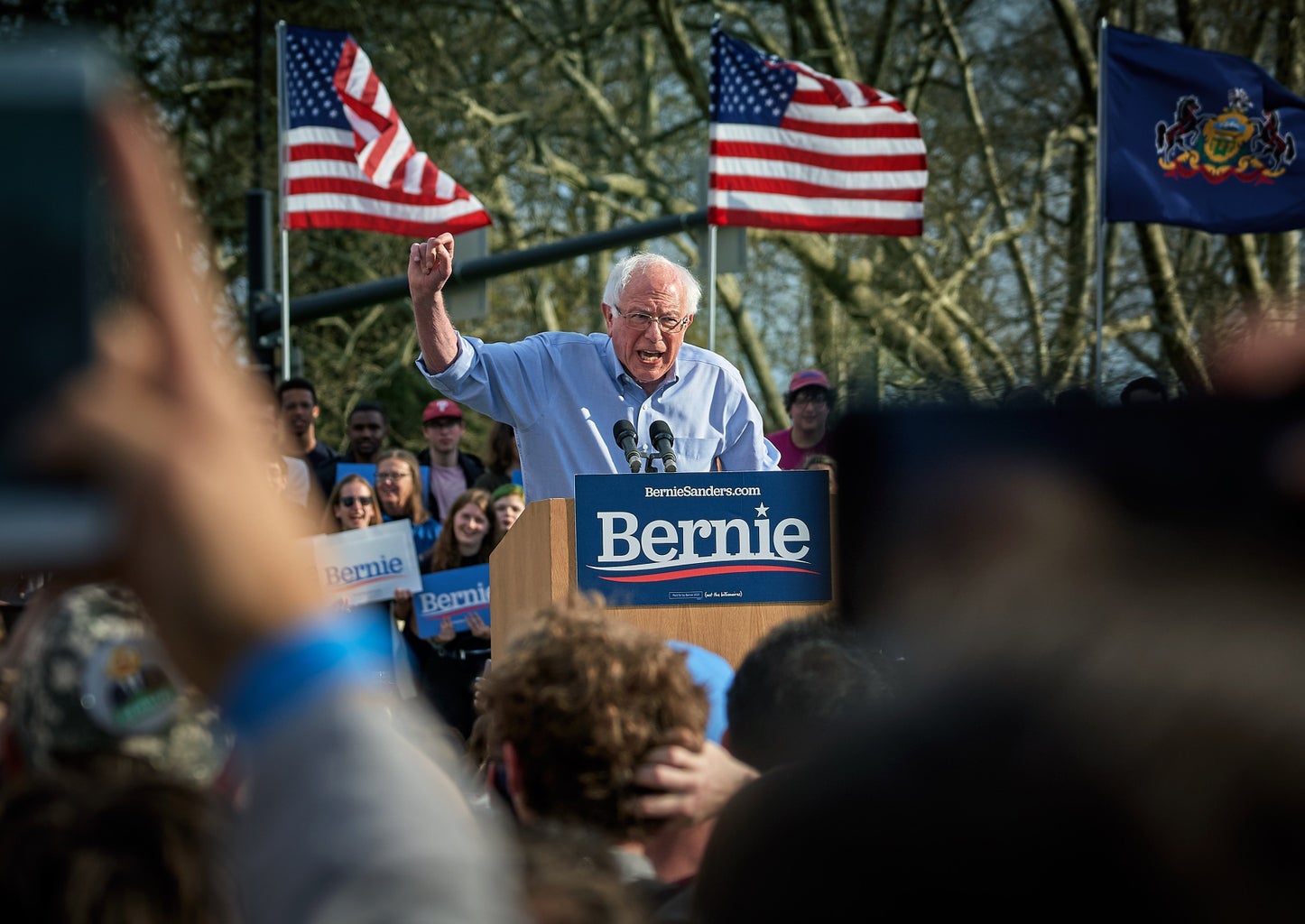 Tom Steyer
Tom Steyer, age 62, is a billionaire donor and liberal activist who has strongly advocated for Trump's impeachment. Steyer has operated as a funding force in Democratic politics in recent years, bankrolling candidates and organizations that promote liberal causes. He prioritizes fighting climate change, promoting renewable energy, fighting the opioid crisis, and impeaching Trump.
Elizabeth Warren
Elizabeth Warren, age 70, has served as a US senator from Massachusetts since 2013 and was formerly a professor at Harvard University. She is a fierce critic of Wall Street and speaks frequently about the need for "big, structural change." Warren prioritizes income inequality and what she sees as a middle class under attack from big corporations and political corruption. Recently, she unveiled a student loan forgiveness proposal that would cancel up to $50,000 of debt for millions of US citizens.
Make sure to stay up to date with the 2020 presidential election and don't forget to register to vote!  
Sources: 
https://www.aljazeera.com/news/2019/02/2020-democratic-presidential-candidates-190225202457543.html 
https://www.cnn.com/2019/01/21/politics/2020-democrats-running-for-president/index.html
https://www.latimes.com/politics/key-dates-on-2020-primary-and-presidential-election-calendar
https://www.nytimes.com/interactive/2019/us/politics/2020-presidential-candidates.html