For the first time ever, Terp Thon, the University of Maryland's annual 12-hour dance marathon, has an all-female executive board – and it's truly making a difference in its 11th year. 
Terp Thon is the largest student-run philanthropy in Maryland, raising funds and awareness for Children's National Hospital in Washington, D.C. The dance marathon benefits the children and families residing at Children's National Hospital and is a part of the Miracle Network Dance Marathon movement. 
Over the past 11 years, Terp Thon has grown significantly, raising $4.9 million in funds through 126 hours of 20,635 students dancing through the past decade. This year, the philanthropy's ongoing success continues  through the power of an all-female executive board.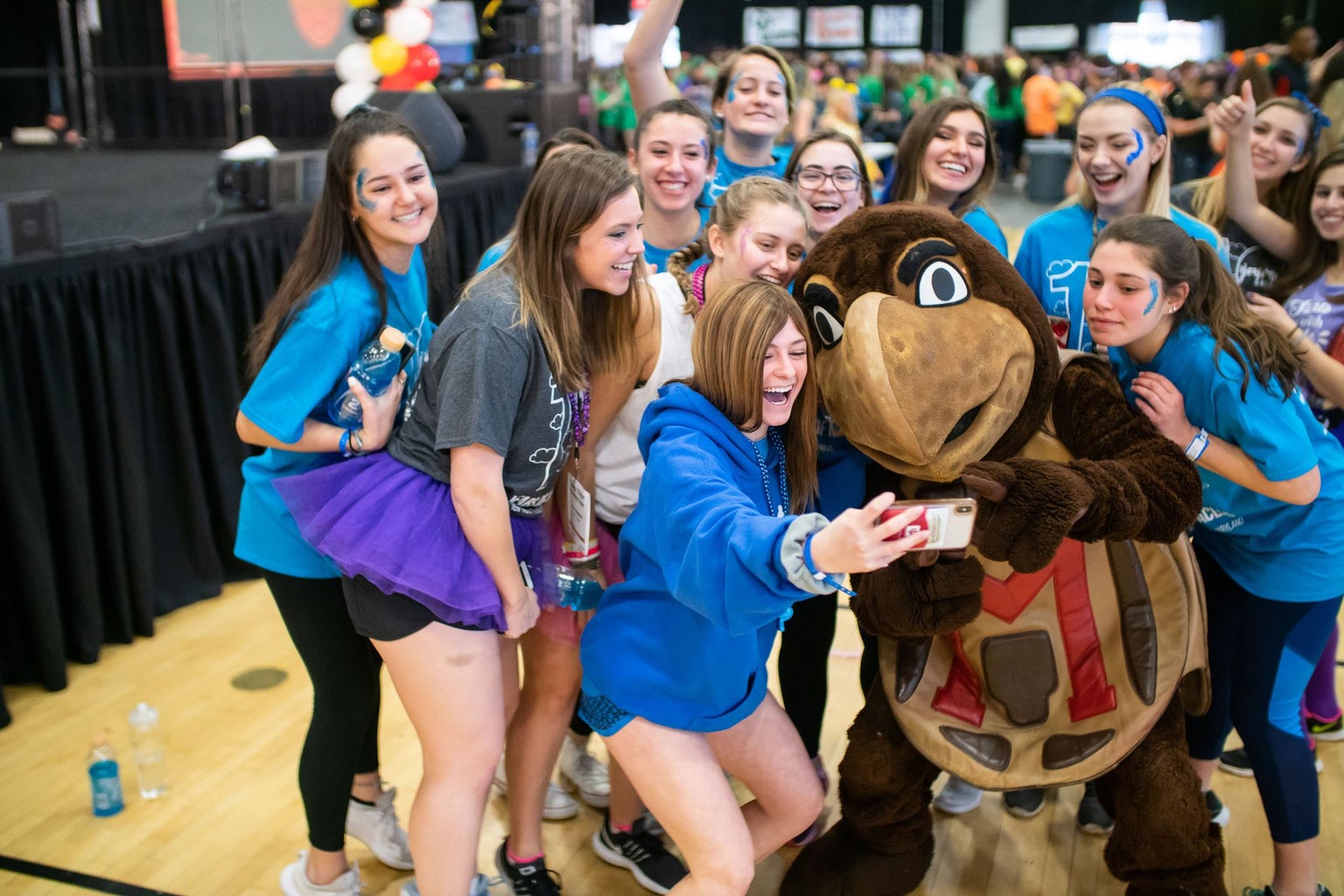 Photo courtesy of Alio Graphics
"It's just been really cool getting to see what the girl power can bring." said Bri Gilmartin, Terp Thon's Public Relations Chair. 
As the Public Relations Chair, Gilmartin manages Terp Thon's social media accounts, promotes the event, and sends out press releases – essentially showing the UMD community the impact that students can make on children and their families at Children's National Hospital. 
This year, Terp Thon will feature student performances, activities like cornhole, in-event fundraising challenges, and a Miracle Kid talent show. 
The Miracle Kids — Children's National Hospital patients — are an inspiration to many of the Terp Thon participants. For Terp Thon Communications Director Brooke Titus, hearing patients' stories inspired her to become more involved with the cause. 
"One of our Miracle Kids, Tara, was going through treatment, and still had such positive energy," Titus said. "That's when I realized I wanted to do more for this organization, and for these kids."
There are many ways for students and their families to donate to Terp Thon. Students can post Venmo graphics provided by Terp Thon on social media platforms or participate in Terp Thon's canning trips. Within the past few months, Terp Thon team members have collected spare change from the university's tailgates before sporting events and from canning weekends outside of College Park supermarkets. Additionally, each participant has their own fundraising page through Terp Thon's website where friends and family can donate. 
This year, Facebook fundraisers have been the most successful for raising funds thus far. On average, Facebook fundraisers raise $150, allowing individuals to meet Terp Thon's minimum donation level of $120. Meeting the minimum donation level makes participants eligible to receive a t-shirt and meals during the event.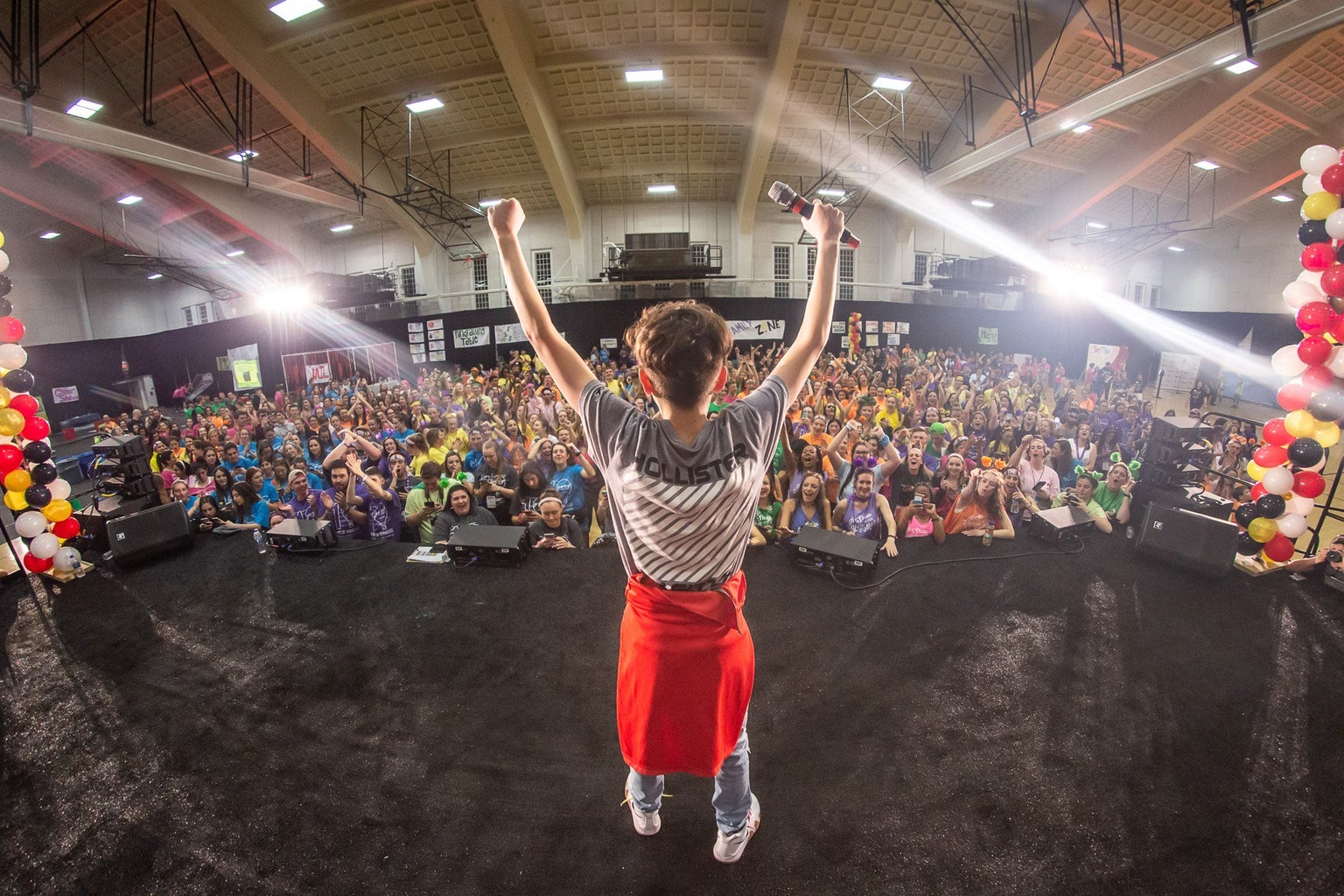 Photo courtesy of Alio Graphics 
Organizations participating in Terp Thon include greek life, Maryland Images, Terp Thon Alumni, CHAARG, the Residence Hall Association, as well as many others. 
With less than a week left until the event, Terp Thon's executive board is doing everything they can to get students on campus excited. 
"Although that [Terp Thon] can sound scary, honestly it's so worth it … I think everyone should do it at least once before they graduate from the University of Maryland just because it's so unique on campus, " Gilmartin said. "There really is nothing else like it … words don't do this 12-hour event justice." 
Students can register for Terp Thon as an individual dancer or create a team with friends on the event's website, terpthon.org. 
The event will be held Saturday, March 7, in the Reckord Armory from 12 p.m. to 12 a.m.