When George Soldatos, owner and chef of Marathon Deli, learned that Greystar Real Estate Partners planned to redevelop his part of the College Park Shopping Center, he found a new location on Baltimore Avenue.
The new location, which opened at the beginning of this school year, put Marathon closer to the bars, where Soldatos said he gets more traffic from people looking for a midnight snack after a night out. However, students like Shashwath Athreya and Jacob Kuney said Marathon is too far from campus now, so they don't eat there as often.
In an Instagram poll of 57 University of Maryland students, 74% of respondents said they preferred Marathon's old location. However, the new location is only a 2-minute walk from the old restaurant. 
Despite the short distance between the two locations, both Athreya and Kuney also said that the coronavirus pandemic contributes to why they no longer eat at Marathon as frequently. 
"Marathon is a hub for students who are coming back [to campus] from a night out," Athreya, a sophomore civil and environmental engineering major, said. "Due to the pandemic we're currently going through, I've become a little cautious of the places I go around College Park."
Students who said they liked the new location more cited the increased cleanliness, seating and standing room. Soldatos also made sure his prices, hours and menu remained the same after the relocation.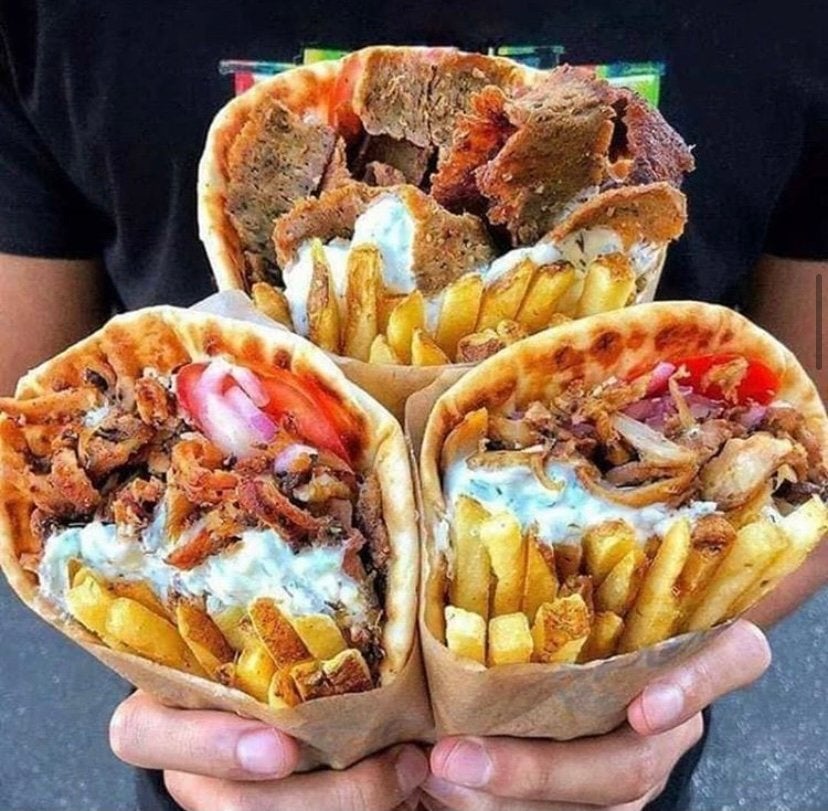 Sophomore chemistry major Iris Yourick said at the old location, people could hardly get into the restaurant because of the long lines. The new location removes the stress of ordering amongst a large crowd but keeps the best part of Marathon, the food, she said.
"As much as I love the nostalgia associated with the old location, I think the new location has lots of potential," Yourick said. "It still has the fun decorum and everything, and I can't wait for [the pandemic] to be over, so I can eat in again."
Soldatos took over the Greek family-owned restaurant in 2014. He came to the city with over 25 years of food experience from places like Greece, New York and Washington D.C. under his belt. Soldatos has since turned the deli into a late-night staple by introducing weekend shifts and later nights, which he works, to cater to student nightlife. 
Originally from the Greek island Lefkada, Soldatos said he prides himself on his clean, fresh and affordable food. He decreased the menu prices and started offering more specials when he took over Marathon Deli to make the restaurant more affordable for students.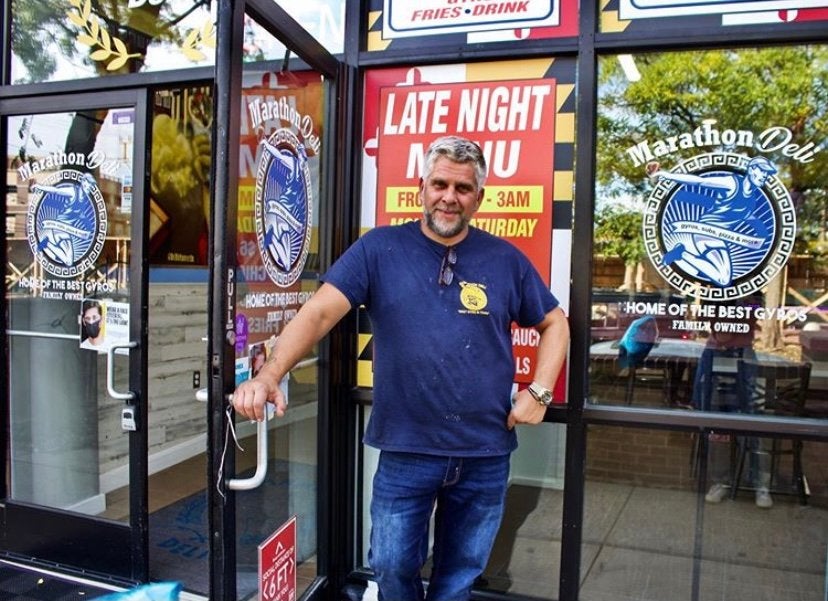 "You need to come together, to work together to gain respect," Soldatos said. "I'm happy to show my customers care."
Soldatos worked with the Terrapin Development Company — a real estate development business that the University of Maryland and the University of Maryland College Park Foundation co-own — to stay on the same block because he wanted to remain close to campus and to the students. 
"That came out of a lot of discussion with George where we said, 'Let's see if we can help you transition to another site on this block,' knowing that it's not easy because the sites around a couple blocks of … College Avenue through maybe Hartwick, there's not a lot of vacancy," Terrapin Development Company President Ken Ulman said.
Soldatos planned to move over this university's spring break in March and reopen when the students returned, but the coronavirus pandemic put the project on hold. However, despite the ongoing pandemic, Soldatos managed to keep Marathon open throughout the spring and summer, keep his workers employed and move restaurants.
In the future, Soldatos said he hopes to sell Greek food during football games at Capital One Field at Maryland Stadium and possibly open a food truck or another Marathon Deli location in Washington D.C.