Donating just $2 provides period products for a woman in need, covering her entire menstrual cycle. This is what PERIOD does every day for thousands of women across the globe.
PERIOD, a national nonprofit founded in 2014, aims to destigmatize menstruation and help unprivileged women gain access to hygienic resources. The organization has addressed over 850,000 periods by donating products like tampons and pads to women in need.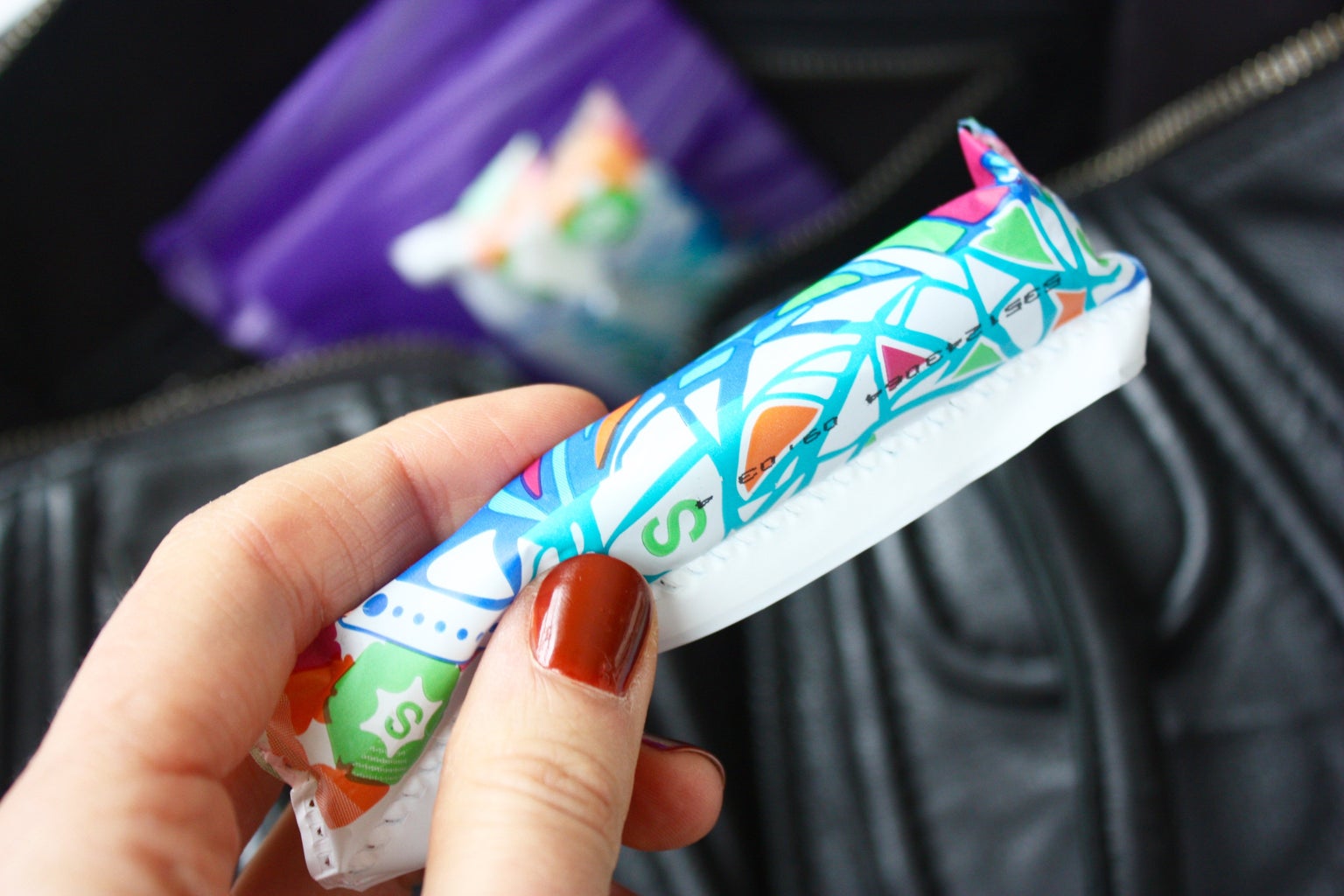 Photo By HerCampus 
Senior biology major Brianna Thewsuvat has been working for PERIOD since spring 2018.
"It's nice for us to give back to people in this community who are struggling … especially if you're a woman who knows how it is to not have a tampon on you,"  said Thewsuvat, the treasurer of the University of Maryland's PERIOD chapter. "I just feel like there's almost an obligation for you to have to give back."
Thewsuvat co-founded the chapter along with PERIOD president Amanda Fusting and member Shruti Das. They wanted to give back to the community and normalize conversations about women's health. 
Going to an all-girls school shielded Thewsuvat from the stigma around periods – feminine hygiene was a casual topic among other women. However, coming to a coed university, she noticed women tend to hide their period products or people avoid the topic altogether.
"It's a normal process, but for some reason, just because of societal norms, we don't talk about it," Thewsuvat said. 
Photo By HerCampus
Das, a junior computer engineering major, believes everyone should be an advocate for periods and women's health because it affects society as a whole.
"Even if you aren't a menstruator yourself, you have a mother, sister, friend and/or girlfriend you can be an ally for," Das said.
In order to support female hygiene, PERIOD organizes a drive each semester to collect menstrual products. The chapter gives the donations to a homeless shelter or women's shelter. 
PERIOD runs donation drives by gathering boxes, painting them and then placing the boxes across campus in residence halls. This is done through a painting party, where PERIOD members design boxes and get ready for the upcoming drive. Students are responsible for remaining up-to-date with their drive boxes and keeping track of donations.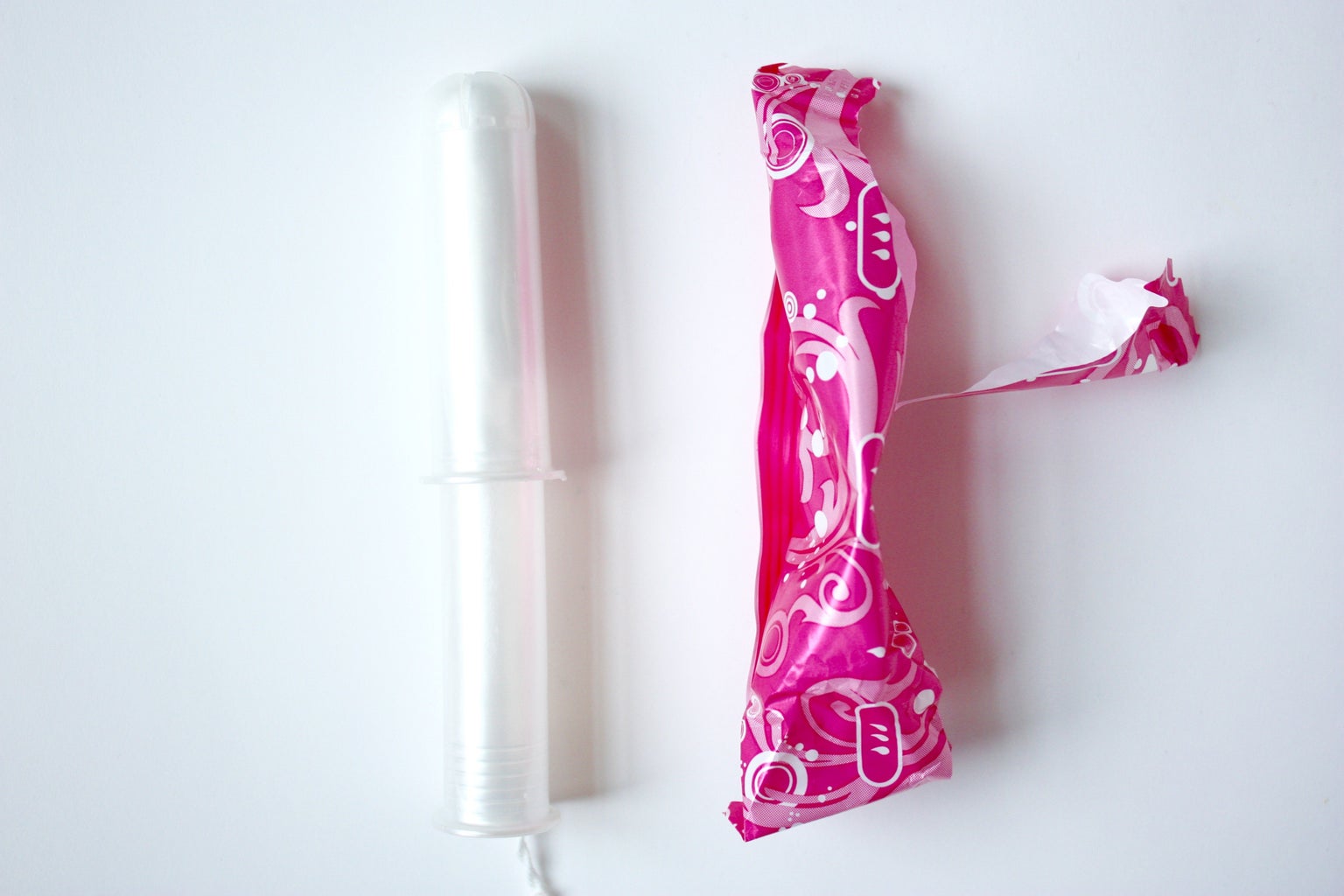 Photo By HerCampus
Another aspect of the drive is packing the donations. Students arrange a packing party where they organize the donations into small brown bags stamped with the PERIOD logo. They also often leave a note for the future recipient, according to PERIOD vice president Shika Inala.
Previously, the organization has donated their products both locally and globally, reaching areas like Baltimore and Cameroon, Inala said.
"It was pretty cool because we were talking about serving these women that are all the way across the world. I feel like I've personally never done anything like that where I was a part of something and it was going to impact people across the world, let alone people across the country," said Inala.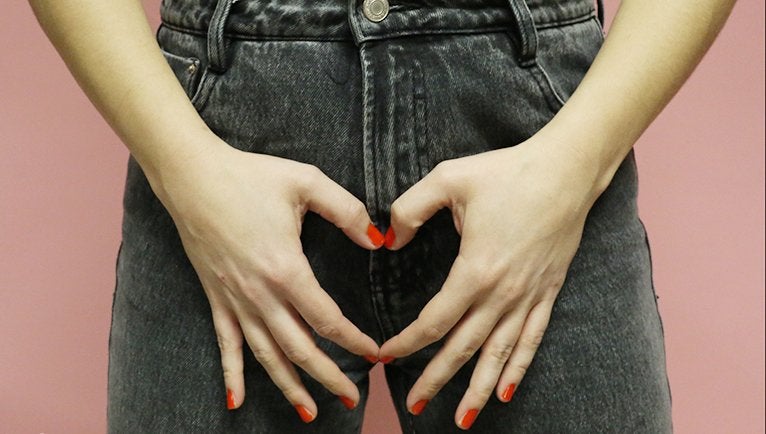 Photo By HerCampus
However, according to Inala, the drive primarily supports local areas around the university.
"On campus itself, I feel like sometimes we tend to think in a bubble and not realize not everyone comes from the same background on campus," Inala said. "Creating access for even students to obtain basic necessities is essential to making this a welcoming environment."
Fusting delivered a set of donations last year to The Well, a nonprofit in Baltimore that provides counseling and education to women in low-income areas. The Well partnered with Hope Chest, a distribution center where women could find access to the period products donated by students. 
"I attended The Well's annual fundraising banquet and met several of the women who have benefitted from the Well's resources," Fusting said. "They expressed immense gratitude for The Well's services, and I am glad that PERIOD at the University of Maryland has played a small but important role in The Well's work."
PERIOD also stretches beyond donations. It advocates for education on women's health and promotes awareness about the lack of availability for women's products. Thewsuvat believes this is a crucial aspect of the program, since discomfort and a lack of understanding periods often leads to criticism.
"One time I was tabling [for PERIOD] and this guy … was walking past our table, and then he just started laughing at the poster," Thewsuvat said. "He was like 'What the f— is this? Why is this even a thing?'"

Photo By HerCampus
Inala said that some people do not understand the seriousness of improper hygiene or the lack of product availability, which causes a risk of infection or dangerous bacteria.
"It's just not good for you, and it's uncomfortable. In a way, I would say it's dehumanizing if you're not able to take care of that and manage that properly," Inala said. "It makes you vulnerable."
Fusting mentioned that period products can be a "financial burden" for some women. Thus, Thewsuvat believes education about menstruation is necessary.
By discussing women's health issues and menstruation in general, Inala hopes that there will be more access to free female products and a stronger push against pink tax, otherwise known as gender-based price discrimination.
"Advocate for the improvement of policy around these issues, because if we have more people talking about it then change is more likely to happen," Inala said.
Thewsuvat also recommends that students remain open-minded about uncomfortable topics and get involved whenever possible. 
"If something makes you uncomfortable, that just means that's something you should talk about. Dig into those feelings," she said.
Students can get involved with PERIOD by donating to a drive box, attending chapter meetings or participating in painting and packing parties. 
"If you're in a position to do so, [donating] provides so many benefits to the person receiving it. You might think, 'Oh, one pad, one tampon, like what does that do?' But every little bit helps," Inala said.