Warning: This article contains spoilers for the movie, The Glorias.
In an age when different social movements dominate cultural and political landscapes, The Glorias reflects on the past to inspire the future. Based on the book My Life on the Road by journalist and social political activist Gloria Steinem, the film is a reminder of the work for women's equality that we have yet to accomplish.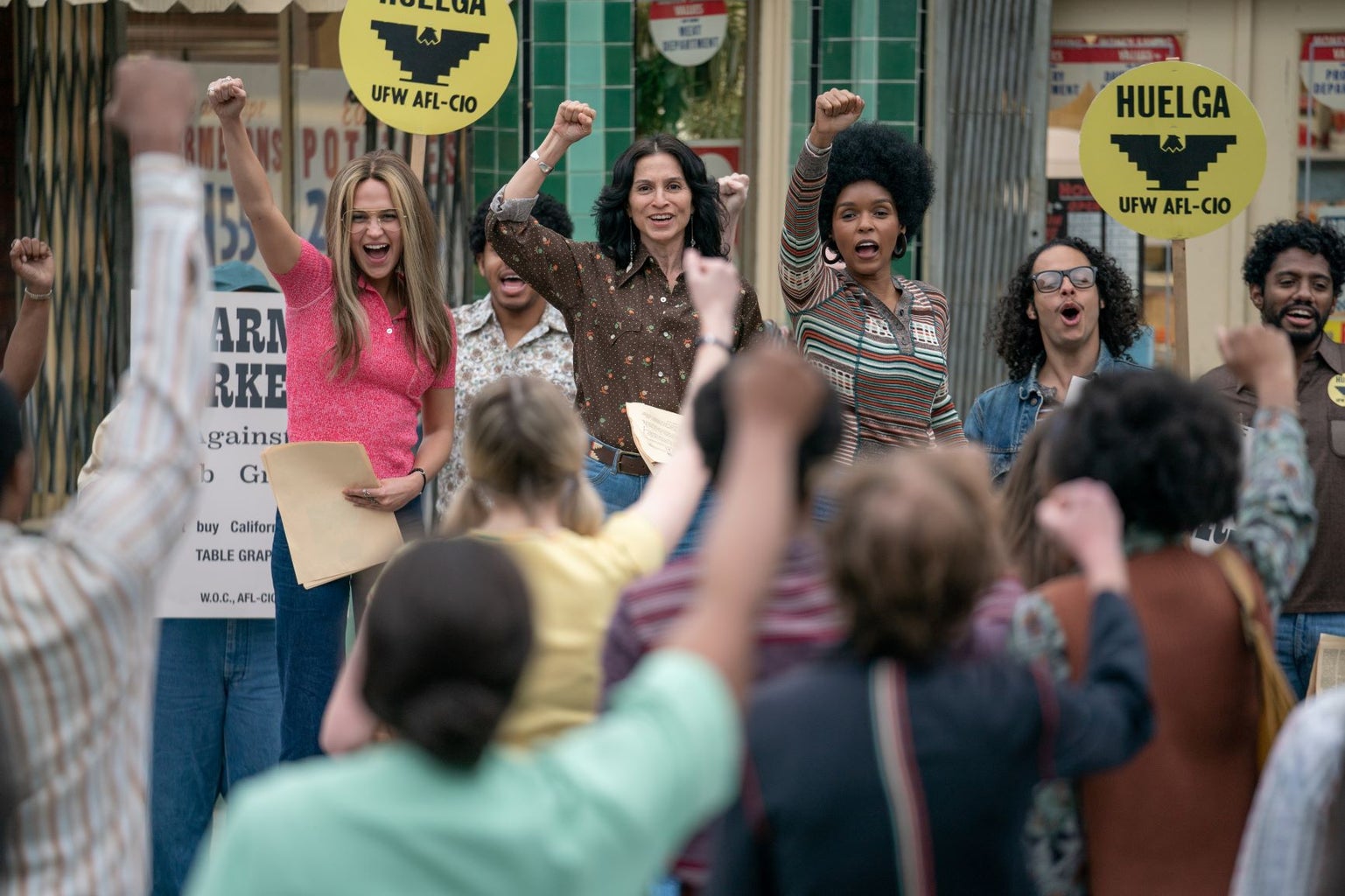 Photo by Dan McFadden, courtesy of LD Entertainment and Roadside Attractions
The movie followed Gloria's life from early childhood all the way to the 2017 Women's March on Washington. Throughout Gloria's pre-journalism years, audiences see the acts of racism and sexism she witnessed — from the hostility the police showed toward the little Black girl she tap-danced with to the stories of rape and assault within the lower Indian castes she listened to — that shaped her understanding of social injustice. 
As Gloria tried to break into the journalism world, employers continued to reject her because of her gender. When she did get hired, she was only given "girly" assignments, like a fashion piece and a dating questionnaire. Her piece on the exploitative working conditions of women working at the New York Playboy Club was the first of many pieces focused on women's rights that Gloria wrote. 
Gloria faced years of rejection from her editors because of the articles she wanted to write, which were focused on women's rights. One editor even told her, "You can't associate yourself with those crazy women," to which she responded that she is one of those crazy women and danced out of the room. 
Gloria joined the feminist movement as a speaker alongside activist Dorothy Pitman Hughes. Together, they founded the first feminist magazine, Ms. 
Gloria started the magazine so that women could read about more than just domestic topics. The first issue included a lesbian story and an abortion proclamation signed by 53 prominent women, including Gloria — abortion was illegal at the time. That didn't stop the magazine from selling out in three days. 
Throughout her involvement in the second-wave feminist movement, Gloria became a face for the magazine, despite trying to direct attention to the movement itself.
Director Julie Taymor included several scenes in a black-and-white Greyhound bus with the different aged Gloria's speaking to one another and reflecting on their choices. These represent Gloria's commentary and reflection on her earlier life.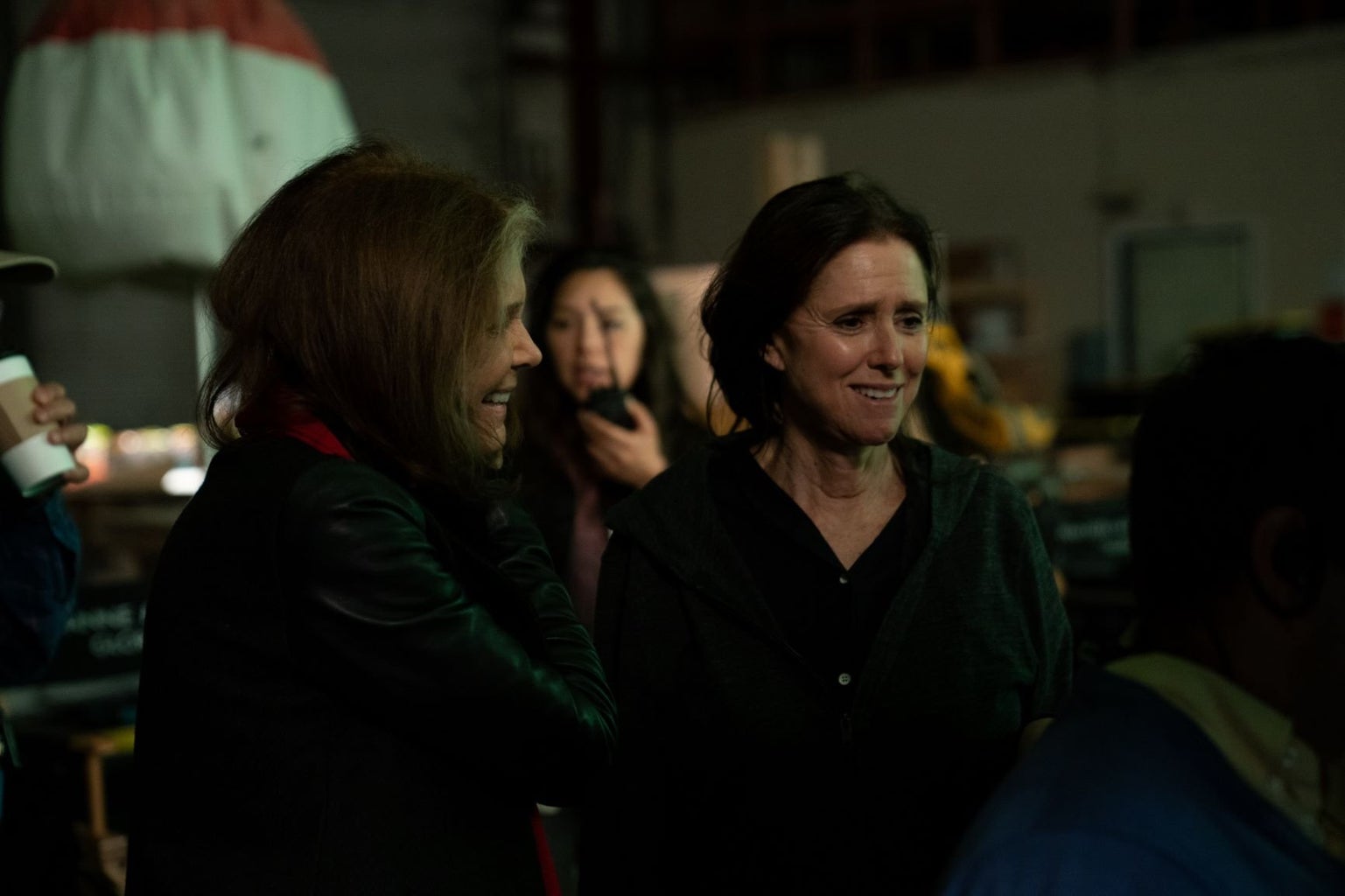 Photo by Dan McFadden, courtesy of LD Entertainment and Roadside Attractions
"There were many things in her book, My Life on the Road, that were inner monologue, inner thoughts," Taymor said. "I thought, well why don't I put them into dialogue between the Gloria's? Things that they wish they could've done, where they empathize with each other, where they look back at what they were like or what they didn't say."
All of the Gloria's bring something to the screen that makes them relatable to an audience of all ages. The Glorias may be rated R, but it touches on important topics that young girls frankly don't learn about early enough. The actresses who played Gloria throughout the different stages of her life didn't try to play a static character, but truly exemplified Gloria's growth as she got older.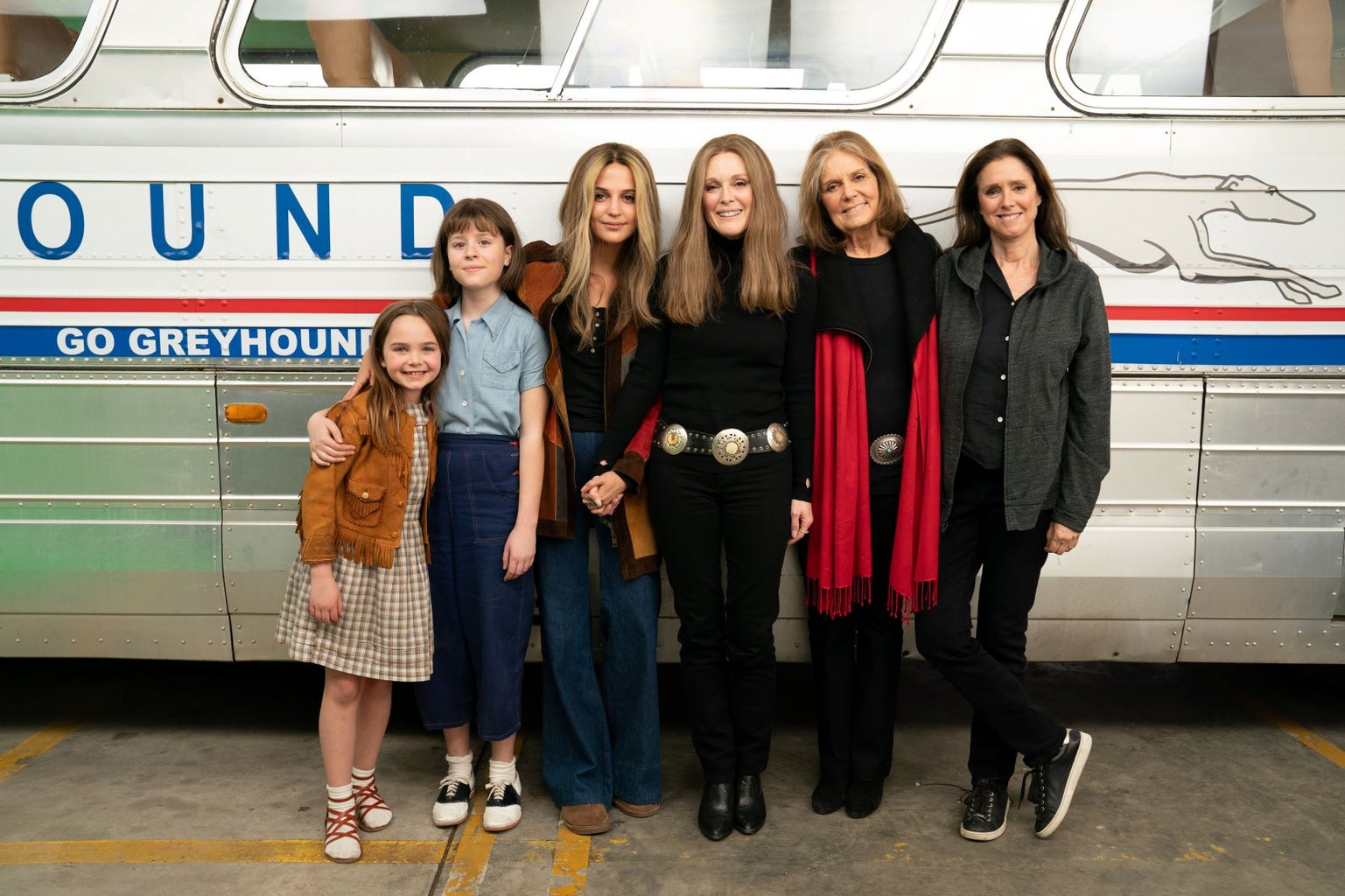 Photo by Dan McFadden, courtesy of LD Entertainment and Roadside Attractions
"They're not supposed to be carbon copies of each other at different ages," Taymor said. "The idea is that at different ages, we're different women. We're different girls." 
The last scene in the film is actual footage of the speech Gloria gave at the Women's March on Washington in 2017. Over 50 years since her own fight for equality started, Gloria demonstrated the persistence that today's generation of women need because the battle has yet to be won.
"I've been thinking about the uses of a long life," Gloria said at the Women's March. "And one of them is that you remember when things were worse. Thank you for understanding that sometimes we must put our bodies where our beliefs are."
The Glorias is available for purchase on Digital and streaming exclusively on Prime Video starting Sept. 30.