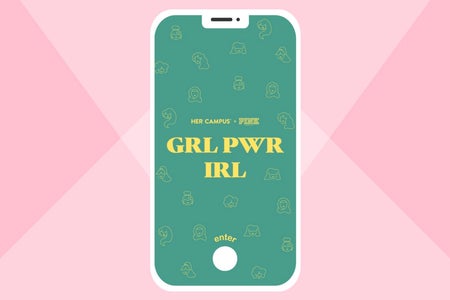 American Marketing Association hosts webinar with VSPINK's Melissa Spetich
The Marshall University chapter of the American Marketing Association had their Marshall Marketing Week October 5-10. They had Zoom webinars throughout the week with many different marketing specialists. On Tuesday Oct. 6, they webinar with the Campus Rep Coordinator for Victoria's Secret PINK, Melissa Spetich.
AMA member Lexi Moore met Spetich when she was part of the Campus Rep Program through Marshall.
"I attended the Campus Rep brand training in Summer 2019 when Melissa was on the Campus and Events team," said Moore, "It was absolutely amazing, so I feel like I've seen first hand how awesome she is at what she does."
Spetich has been working with PINK for nearly 3 years. She began in merchandising, but eventually moved around to marketing within the company. Her main job is being a liaison between their Campus Rep Program and PINK's main corporate office. Their Campus Rep Program is a national program at over 100 universities. She talked about her new role and taking on these different responsibilities from home. She has been working from home since March and most likely will not be going back into an office until late January or February 2021.
"Go out there and go after it," Spetich said when asked about advice on getting internships during the global pandemic, "It's all about who and what you know to keep building those relationships. Stay creative, connected and curious."
Along with this internship advice, Spetich discussed her marketing career and typical day as the Rep Program Coordinator as well as giving advice on resume-building, cover letters, and her experience with market research. Spetich studied abroad her junior year of college in Italy, which allowed her to make new connections in her prospective career in the fashion industry. This also helped her in learning how to stand out and building new and old skills through real world experiences.
"I get in everyday and normally have a full inbox of questions to answer from our Campus Reps asking about events and shipments," Spetich said, "I sit in a lot of meetings with our Home Office partners that we need to get out to the Reps and creative moments we need them to stand behind as well."
Spetich emphasized the company's use of social media and learning to market more as an online business due to their stores being closed still in many places.
"We have been navigating this new space. The company has definitely played up social media through Instagram lives and media campaigns, especially with the Rep Program," said Spetich.
Marshall's AMA can be found on Instagram for more information, or how to join @AMA_MarshallU.