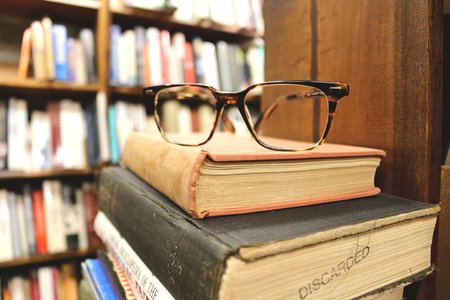 Book Review: Latitudes of Longing
Shubhangi Swarup's debut novel, 'Latitudes of Longing' is a richly imaginative masterpiece that coyly grapples with our senses to lure us into exploring the complexities of human relationships and our sacred connection with nature. Her sumptuous writing style offers us a sublime view on what it feels like to dangle down the rope of life and death, the physical and metaphysical realities of this world, and the constant struggle of our conscience; torn by the fine line between black and white, and the uncharted glob of grey we often find ourselves being pulled deeper and deeper within.
Split into four sections, this story takes us through the interconnected yet mainly independent lives of characters inhabiting the Indian Subcontinent over disparate space and time. 
The first section is Islands. It revolves around Girija Prasad Varma, a respectable scientist who devotes his life to researching Pangaea (the ancestor of all continents) in the solitude of the Andamans, and his bride Chanda Devi, a clairvoyant whose very existence forces him to question the plausibility of his agnostic tendencies and his perception of the world. Her psychic intuition allows her to interact with the souls inhabiting their bungalow, and us readers, to enjoy sweeping stories of the lives they had once led and how it all eventually circles back to the same house. As the narrative runs its course, we see miracles ensue, calamities strike and unfortunate accidents befall the couple. It manages to stupefy us with all-consuming metaphors and riddles that seem to wheel around the concept of solitude, which, in her words, if sought, can only be found in the value of companionship, and the saying that, "Anything is possible because everything is".
The second section is Faultline. It is the story of Plato, a revolutionary idealist imprisoned and tortured by the Junta for the uprisings he had orchestrated against the fascist regime of the Burman government during the seventies, and his mother Rose Mary, a young Karen woman from the Andamans who had abandoned him as an infant after the death of her Burmese husband. This narrative's outset is marked by the arrival of Plato's Gorkha friend Thapa in the Andamans to hand over the letter he smuggled out of prison for Mary, and take her back to Rangoon so she could meet her twenty-three-year-old son. Emotionally devastating, this story sheds some light on the lives of political prisoners who are often treated like run-of-the-mill criminals, the soft touch of filial affection and the protagonist's connection with nature.  
In the decades that follow Faultline, we meet Plato's friend Thapa again, only this time as a small-time opium smuggler from Thamel, Kathmandu. He is the central character of the third section, Valley, and is described as an empty shell of a man who is consumed by the grief of losing both his wife and his two-year-old son to an unforeseen landslide years ago. However, his emotional unavailability is questioned when he meets a young and suicidal bar dancer named Bagmati who demands to be told a story, or more precisely, his story. Despite his initial resistance; under the spell of a heaving, somber sky announcing the arrival of a thunderstorm, he lets his guard down and in doing so, finds what he didn't know he was looking for - a daughter, and maybe even solace.
When Thapa journeys to India, he meets Apo, an elderly patriarch of the Drapko tribe whose romance with a Kashmiri widow named Ghazala is the primary focus of the fourth section, titled Snow Desert. They are both octogenarians who live in the Karakoram Mountains situated between the intersecting boundaries of India and Pakistan, awaiting their fast-approaching death. In an attempt to let them savour the feel of old school romance in their final days, the author's prose lingers over their courtship. This not only allows us to cherish their company as much as they cherish each others', but also appreciate the gravity of Apo's words when he says that, "The longings grow. It grows old with us, but it doesn't die."
 And as we near the end, all these stories come together to form a full circle. This is marked by Girija Prasad's grandson Rana, a clairvoyant, who is introduced to us in the last section as a geologist fighting to end ineffectual wars over a glacier. He ties the end of the story, which in a way is also a new beginning, to the very start.
Shubhangi Swarup's debut work is a testament to her originality, her ability to wear another's shoe, and the sheer power of her imagination, which as we can see, manifests itself in the way she wedges beautiful but lesser-known facets of nature into her story to give her characters and their struggles more weight. In a world, so very close to giving in to the global climate crisis, it is everything we deserve and more. Her riveting prose style showers us with an unremitting downpour of emotions that keeps us from closing the book shut even when the thread that ties the short stories to each other and nature itself, loosens somewhere around the third section. Despite this irrefutable flaw, she manages to hold us captive with her nuanced characters and engaging dialogues; which albeit infrequent, are so artfully written that discerning their true meaning can demand hours and hours of introspection. So all things considered, I can say that the seven years' worth of time she devoted to building this piece of art from the figments of her far-reaching imagination and unparalleled research skills is all worth it because this book is inarguably one to be savoured.