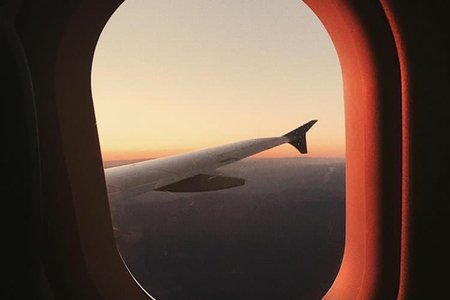 Tessa Pesicka / Her Campus
I recently traveled to the vibrant city of New Orleans, Louisiana, with the L.O.V.E. Program, an educational trip designed to learn about the social justice issues which have historically been tied to New Orleans. Some of the social injustices we learned about were racial inequality and mass incarceration. Everyone in America can remember Hurricane Katrina. I was only five years old when it happened but I can remember seeing it all over the television. However, the reality of the situation was very different for the people of New Orleans. Most of them had to say goodbye to the place they call home. Although the city of New Orleans could have allowed themselves to become a city known for devastation, instead, the citizens want to be known for their exuberant parties and love for life.
I went during a time that I definitely needed to get away from the cold and depressing New York City air. I was tired of going outside and hiding in my coat and stuffing my hands in my pockets. Sometimes the weather can really affect my mood. Needless to say, I wasn't in the best of moods. Stepping out of the New Orleans Airport into the 65 degree weather, I was in heaven. When we got into the car, I immediately rolled the windows down and began to play Watermelon Sugar by Harry Styles. All my worries just disappeared. I realized everything that was affecting me back home really wasn't that important because it could be blown away so easily just by the New Orleans air.
New Orleans is known for perfecting southern cuisine and honestly I was not disappointed once there. With food like that, it doesn't surprise me that the people of New Orleans are so happy. Some of my favorite plates I ate were fried chicken, mac and cheese, spicy potato salad and any poboy. Although food is not going to change all of the injustices the city of New Orleans and other communities around the world face, it brings culture and passion to the people. And that is beautiful. 
Simple living has more benefits than just being cheaper than living in excess. While in New Orleans I traveled to Treme, Lower Ninth Ward, French Quarter and more. Each community lived differently. Although the French Quarter is absolutely breathtaking. I found myself drawn to the communities in the Lower Ninth and Treme. After speaking with community organizers from the Lower Ninth Ward, we went on kayaks into a bayou close by. We were going to plant cypress trees; however, we were so satisfied with the serenity of the water and views of the wildlife, we forgot to plant them. I would've been content with going out on that kayak every day I was in New Orleans if I could. There's something calm and serene about getting pleasure from the simple things in life.
Overall, New Orleans is hard to explain in just one article. The best advice I can give anyone is to travel, but especially to New Orleans. The people, culture and history tend to wake people up and help them on their pursuit to happiness.