Ever since I was a little girl, I have loved fashion. I think one day I might even work in the fashion industry, but that's a long time from now. In any case, I wanted to showcase different styles for fashion this winter in the form of different aesthetics: Girly Girl Winter, Granola Girl Winter, Chic Girl Winter, and Edgy Girl Winter. Now, I think I should preface this by saying that I'm definitely not an expert in all of these aesthetics but I tried my best to find some stylish pins that could be used as inspiration for a new winter wardrobe. You can check out my curated Pinterest boards for more inspiration, there's one for each aesthetic linked in its description! Move over, Hot Girl Summer. Winter is here!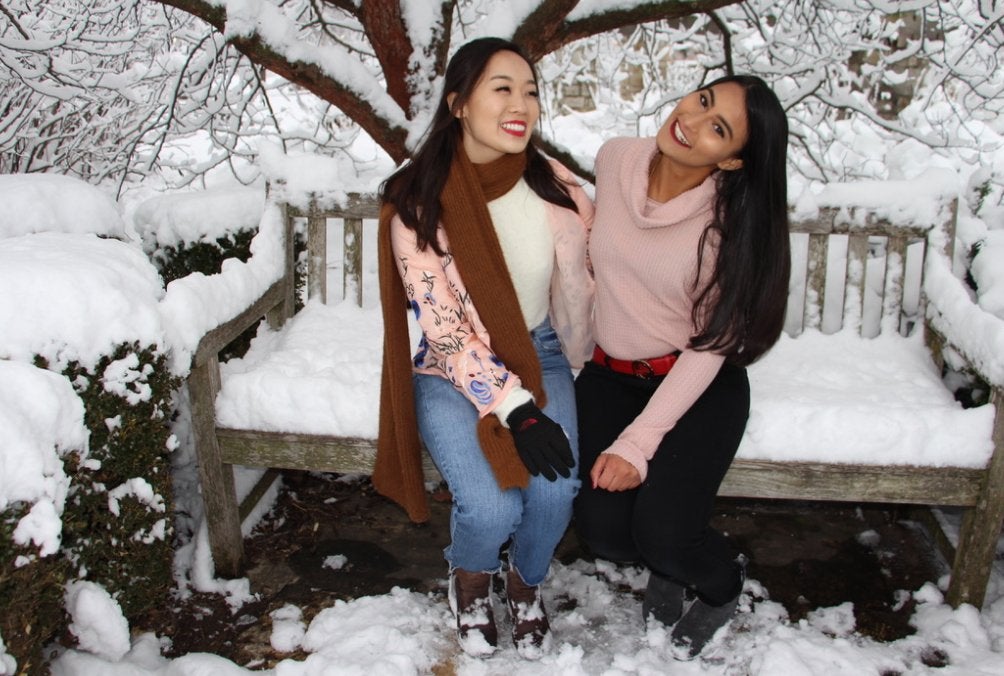 My first aesthetic is the girly girl winter. The girly girl's favorite winter activities are ordering Starbucks holiday drinks while streaming Ariana Grande's "Santa Tell Me" and Mariah Carey's "All I Want For Christmas is You". She loves to ice skate and spend time in her Christmas pajamas snuggled up with a cozy blanket.
For her outfits, I chose a lot of pink and furry coats because when I imagine a girly girl, I think pink. I think a girly girl winter fashion aesthetic includes a lot of cute pom-pom hats which are all over my Pinterest board for this aesthetic, as well as cutesy scarves and statement belts. For the girly girl, some styling tips I recommend are going in for the fur jackets and pom beanies or berets. Not everything has to be pink but lighter colors look amazing with this style and so do sweater dresses!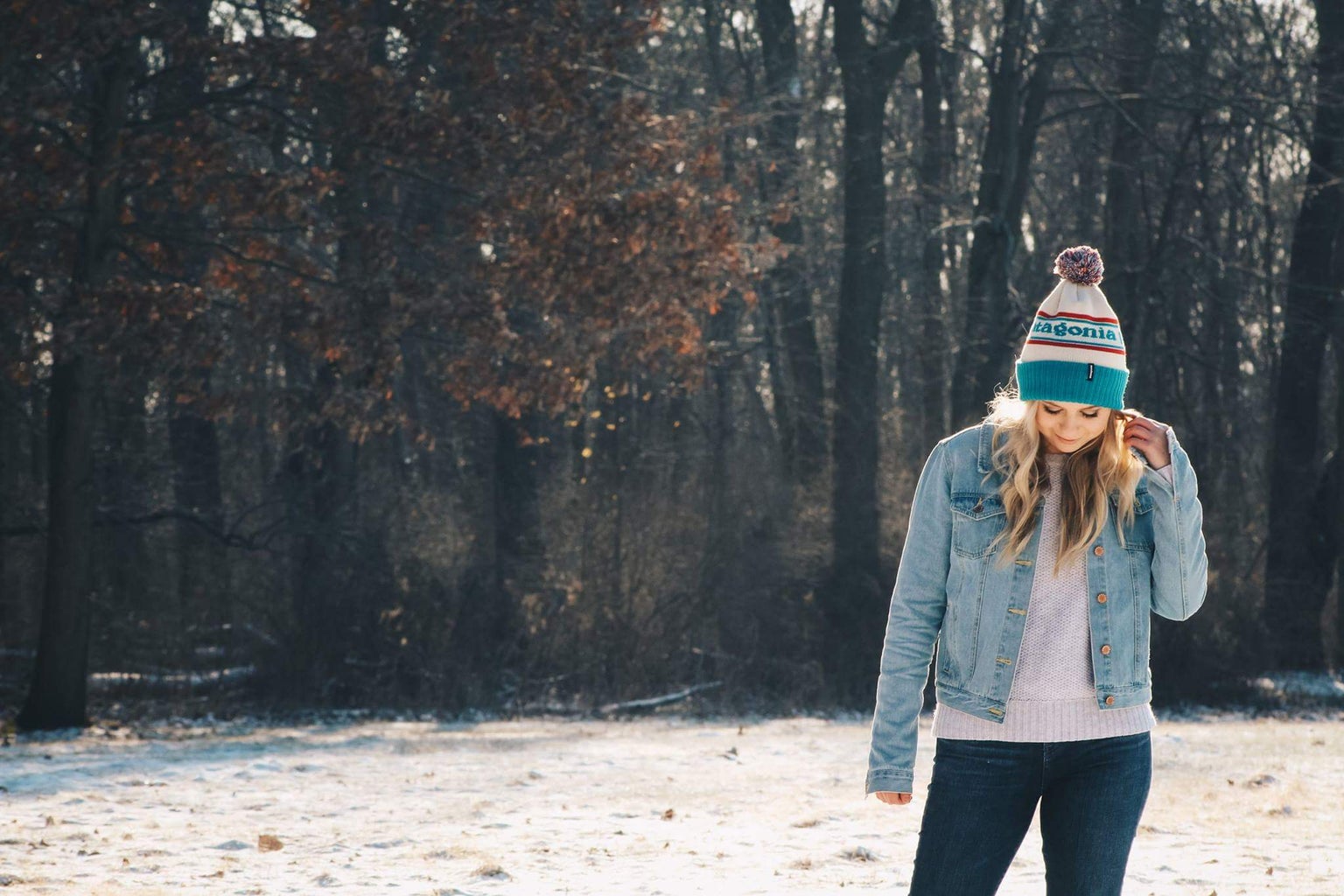 Now onto the granola girl winter. For the granola girl, I imagine a lot of Lumineers playing in the background along with Fleet Foxes' "White Winter Hymnal". The granola girl loves being outdoors so I imagine her favorite winter activities are winter hikes and sports such as skiing or snowboarding.
For her outfits, I chose the comfy hippie type of style including lots of warm layers like flannels and hoodies. I imagine the granola girl being the kind of girl that gets super excited to break out the thick ski socks for winter because there's nothing better than feeling comfy and cozy. General outfit tips for her would be don't be afraid to choose comfort over style, because anything looks great when admiring the great outdoors: especially beanies and print or puff jackets.
P.S. Don't forget the winter boots!
For the chic girl winter. I imagine a Blair Waldorf, city-loving type of girl. The type of girl who, during winter, loves to shop for the new designer coats and accessories while drinking artisanal coffee or tea.
The chic girl has very high standards of fashion, so for her statement piece, I chose the long brown coat. It's classy and warm at the same time. I imagine the chic girl being very strict with her style, so she leans more on the professional-looking side of fashion. As for general outfit tips, I would suggest neutral tone boots with a heel and purses, along with coats that give off a professional and classy vibe.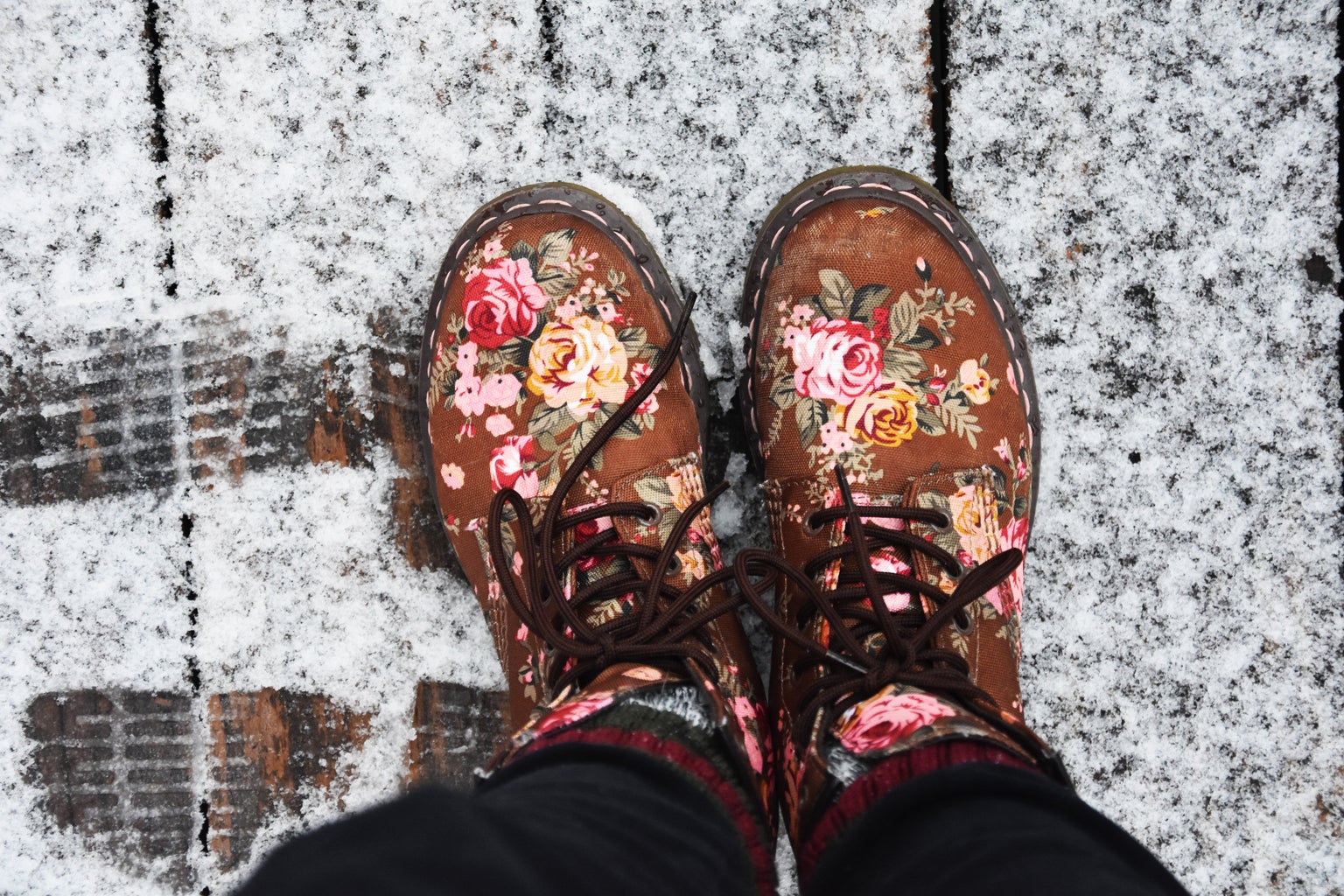 Finally, last, but certainly not least is the edgy girl winter. During winter, the edgy girl is breaking out her favorite pair of Doc Martens and styling them with pants. I imagine the edgy girl likes to do the usual holiday/winter activities but she's really looking forward to spending her free time back in her favorite nook with candles burning while reading or writing something new.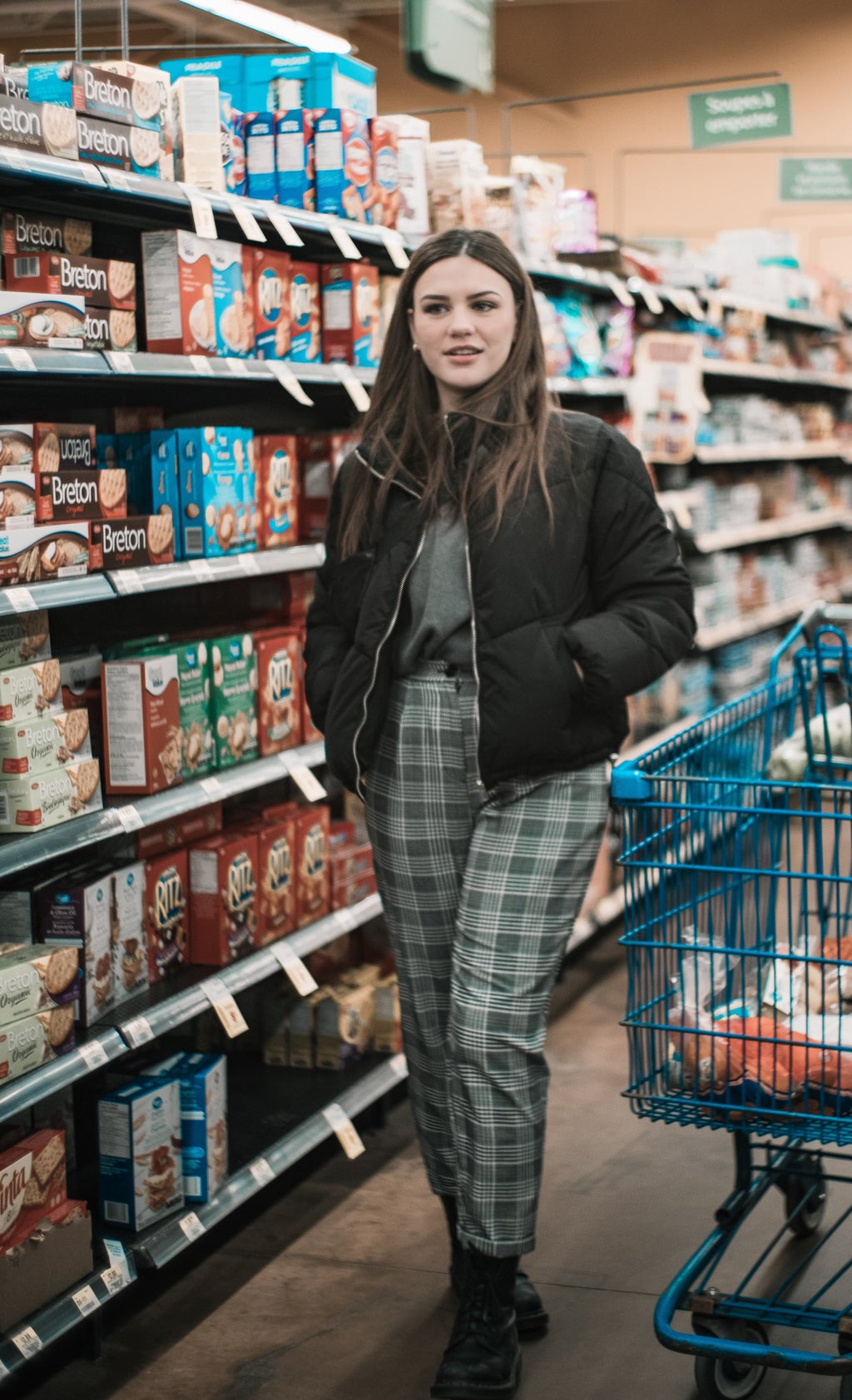 I'm not very familiar with the edgy/"grunge" type style (Chic or Girly Girl Winter has historically been more my vibe!) but for some styling tips, I suggest pairing dark plaid pants with docs or converse because it's such a good look (bonus if there's an accent chain attached or an o-ring zipper). I also think that since it's getting colder in many places, a good style that goes with the edgy girl is pairing a long sleeve underneath a regular t-shirt, it's classic grunge and simply amazing.