As September comes to an end and we prepare ourselves for the spooky month to begin, I can't help but reflect on some of the new things I discovered this past month. From bars in Chicago to songs, September brought a lot of new favorites.
Movies:
Do Revenge
Found on Netflix, this movie was released in the middle of September and had a star-studded cast list with stars like Camila Mendes (of Riverdale), Alisha Boe (of 13 Reasons Why), Jonathan Daviss (of Outerbanks) and Sophia Turner, to name only a few. This teen comedy was full of preppy uniforms, scandals and, as the title states, revenge. As Netflix describes it: "A dethroned queen bee at a posh private high school, who strikes a secret deal with an unassuming new student to exact revenge on each other's enemies."
Body Heat
This film wasn't released in September, in fact, it wasn't even released this year, but I was assigned to watch this film for a class and found it very interesting. Released in 1981, this noir film had a few stars I recognized, which was comforting, but I was drawn most to the plot. I suppose "revenge" is a common theme for my September movies as this film includes arson, cheating, and lots of heat. It was definitely a thriller and had a twisted ending that I absolutely loved. 
Books:
The Summer I Turned Pretty Series
Although I found this series during the summer, I loved re-reading it this month to relive that summer feeling. This three-book series was written by Jenny Han and has been turned into a series on Amazon Prime (that I also love). I can't speak any more highly of this series as I read through all three books within a week, and I love the love triangle trope and found comfort in the characters. The TV Series is also worth a watch. 
Beach Read
Another romantic book I enjoyed for the sole purpose of keeping summer alive for as long as I could was Beach Read. This novel was written by Emily Henry and is a lengthy, slow-burn type of book but I can't count the number of late nights I went through just to keep reading. It has a great enemies-to-lovers trope and I loved the plot and dynamic of the characters. Without giving too much away, this book is about two complete opposites who try to understand each other's world, but things get complicated when feelings start getting in the way.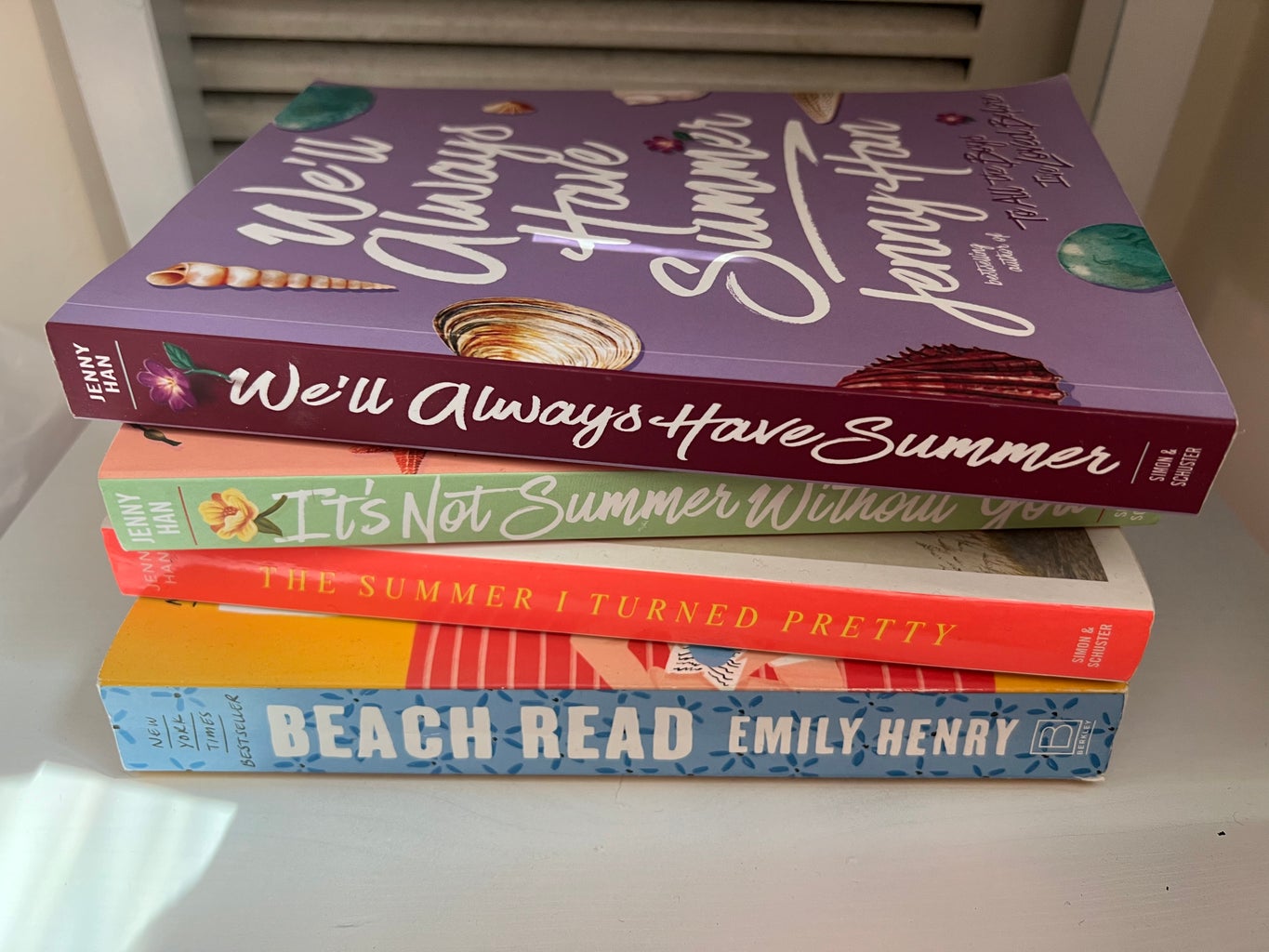 Skincare:
Tea Tree Oil Face Mask
This one might be cheating as I've actually loved this product for many years but, for some reason, my skin has broken out more than usual in September. I started using this more regularly than usual and it helped clear up my skin. I can't say this is the only saving grace I had but I have loved this mask for years and will take any opportunity to promote it. 
"Dramatically Different" Clinique Moisturizer
I found this moisturizer at a local Marshalls in Chicago and although I only bought it to have a slightly more "bougie" moisturizer option, I instantly fell in love with it for a couple of reasons. I usually skip primer before doing my makeup and just use a moisturizer, and I found this Clinique one to make my skin almost sticky, and that element helps my makeup stick even better. I also have dry skin and this moisturizer does a great job at giving me some hydration. 
Songs:
"More to Give" and "Eldest Daughter" by Isabel Pless
In an attempt to make a Tik Tok video, I asked my best friend for some song recommendations. She suggested these songs and I immediately fell in love and found a new favorite artist. Although it might be a sadder song, I love the way it's written and can relate to a few too many lines. Isabel Pless is an amazing singer/songwriter and I can't wait to dive into the rest of her songs. Big shoutout to my bestie, Rhi for suggesting a new artist!
Food:
Blueberry Bagel with Cream Cheese and Sprinkles
Don't knock it until you try it, I promise you it's good. Although any bagel is fine, I enjoy this snack most with a blueberry bagel. There is no negotiation with the cream cheese and sprinkles though, it must be plain cream cheese and regular rainbow sprinkles. I found this interesting combo in an interview where Dove Cameron tried some weird combinations of foods she likes and I loved this fun, different idea.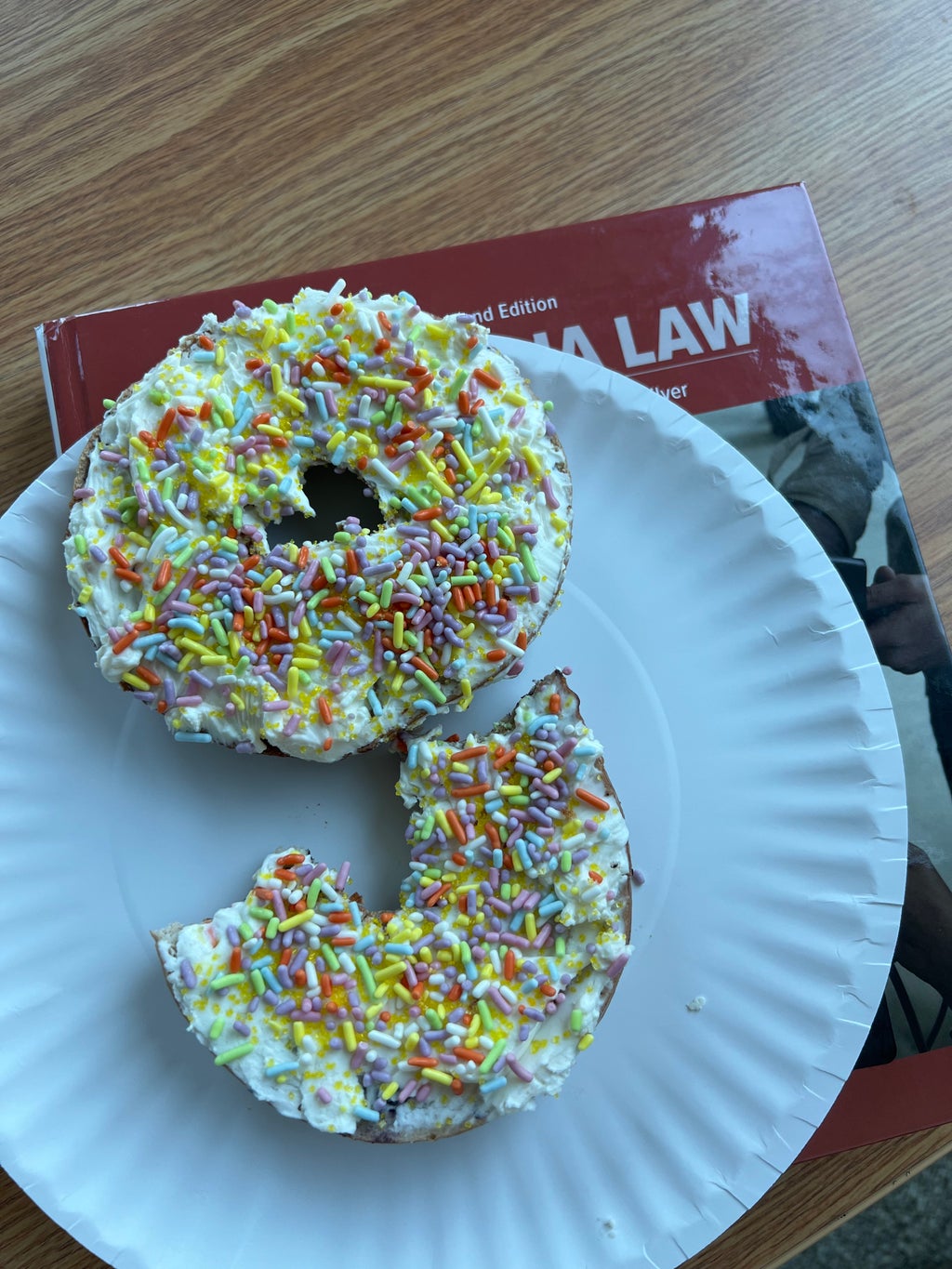 Chicago:
Utopian Tailgate
This rooftop bar is perfect for your next Saturday night outing. It often gets very crowded and there is usually a line out the door, but I got lucky and was celebrating a birthday so I got to skip the line and head straight up to the colorful, uniquely decorated bar. With picnic tables, bright decor and already set-up beer games like beer pong and cornhole, this bar was full of activities to entertain you for as long as you wish to stay. 
Headquarters Beercade

Found in River North, this sports bar is for everyone's inner child. Being over 21 doesn't mean you can't have a good time, and Headquarters Beercade is full of games for you to have a drink and play some classics. From Pacman to neon lights saying "Don't Grow Up It's a Trap", this bar is full of fun times and good drinks. It's slightly nestled away but worth a look!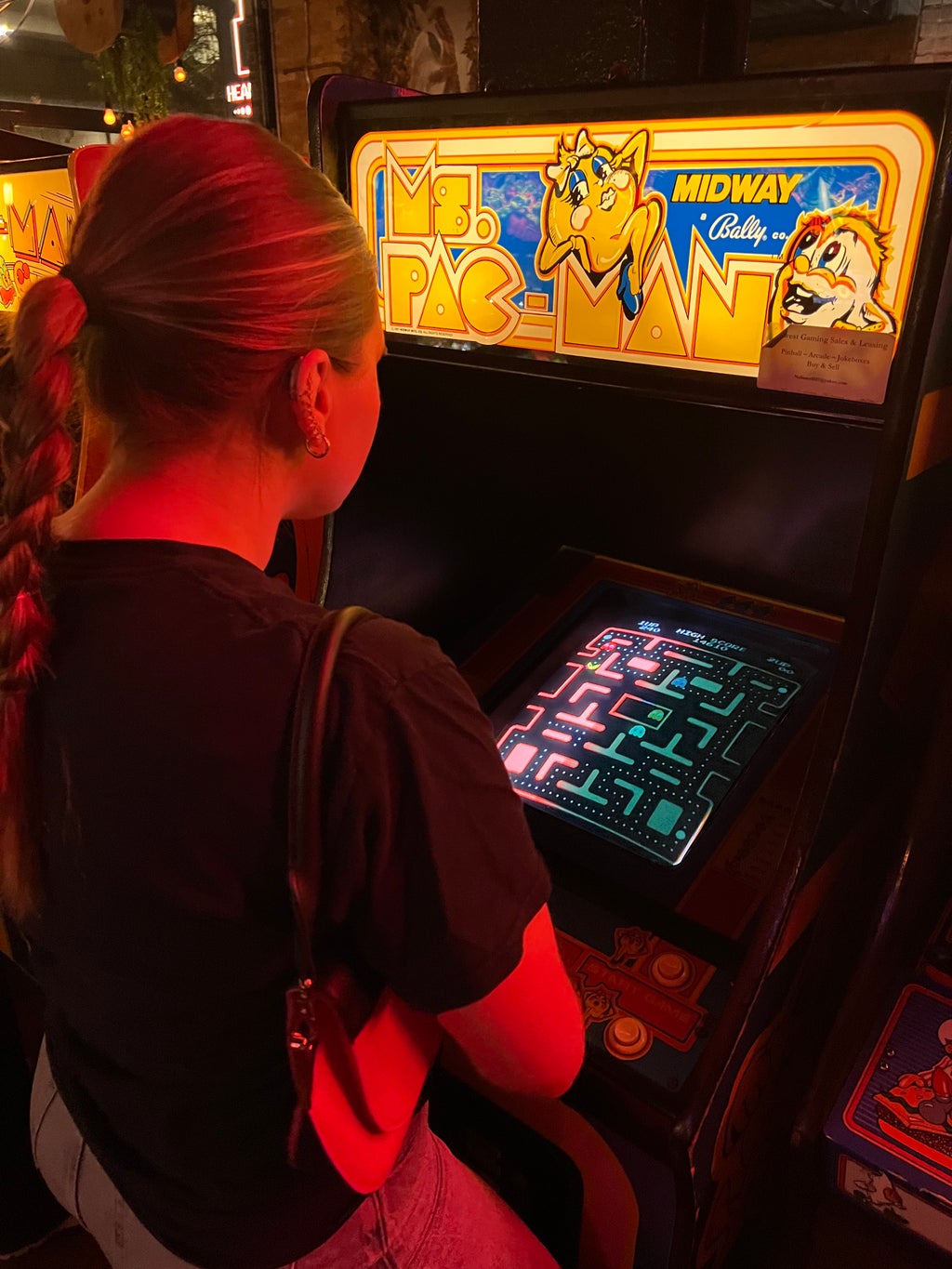 Podcasts:
Curious City
I am not a huge fan of podcasts but I am currently taking a class centered around them. My homework every week is to listen to a few podcasts and Curious City is on this list. I find the episodes to be enjoyable and if you're in the Chicago area, I highly recommend it. The hosts answer questions from the listeners, and they do in-depth research to answer them. For example, one episode was centered around the Buckingham Fountain and how it runs. It is a very interesting listen. 
The Deck
I found this podcast on my own and it fulfills my craving for true crime. This podcast is centered around cold cases and it tries to give attention to the cases in hopes of getting information to help solve them. I find the story behind the name "The Deck" to be the most interesting part. In an attempt to solve these cases, police officers would put images of victims in cold cases on decks of cards in prisons, hoping that a prisoner might recognize a face and have details to share about the case. 
September flew by in the blink of an eye but it was full of new finds and I can't wait to see what October brings into my life!