Welcome to Rambler Diaries! I saw a post from Margot Lee where she wrote a blog post about what she did in a day. I thought it was really cool to see what someone's school schedule was like and what they did throughout the day without watching a vlog or snapchat story. I am currently a senior and I thought I would write about what I did in a day, particularly during a snowstorm. I hope you enjoy this article and get a glimpse of what it is like to attend Loyola Chicago during a pandemic. 
8:30 AM – I woke up after snoozing my alarm 6 times since I stayed up late the night before. I wanted to lie in bed, but I needed to get up and hit the ground running. I was shocked to see so much snow when I woke up, which made me smile. A lot of people don't like the snow, but I think it's magical. 
9:45 AM – My first class of the day! I had an anthropology lecture. We are currently learning about globalization. I made a chai tea latte and ate a fig bar as my breakfast.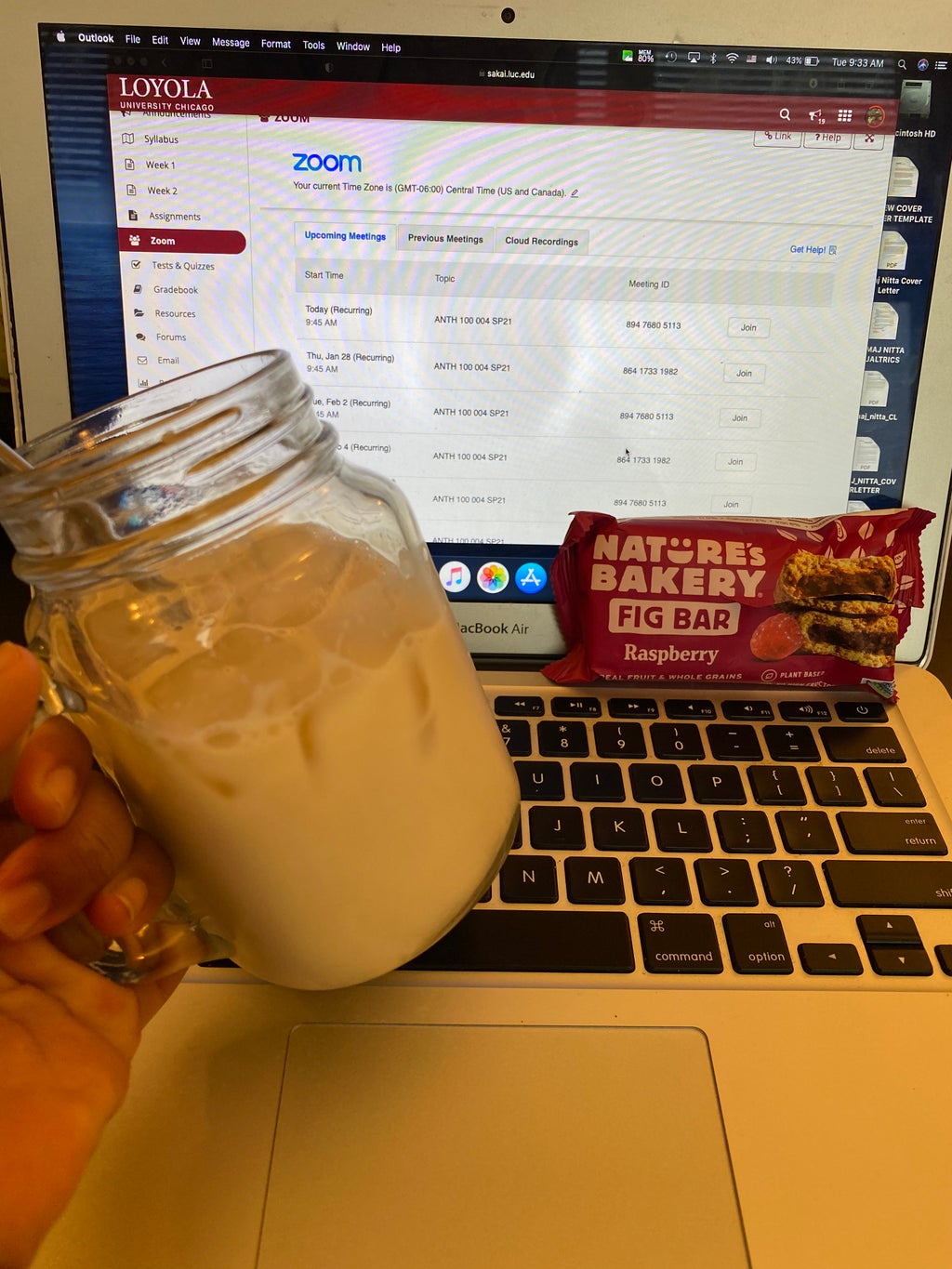 11:30 AM – I had my keystone marketing class next. We had to listen to podcasts for homework so we talked for the majority of the class. Fun fact: Chobani is coming out with a ready to drink coffee, that's exciting! Definitely check out the podcast, Snacks Daily if you're a business student. 
1:15 PM – Later in the afternoon, I had my last class which was strategic management. It was a very short class since my professor had a lot of technical difficulties, so we all sat in our zoom room just staring at each other for 30 minutes. 
3:30 PM – Time to work out! I headed to campus for my 3:30p.m. workout reservations. Due to covid, we need to reserve a time to workout so the gyms are not overcrowded. I hit the treadmill for 30 minutes to workout, then worked on my legs in the weight room.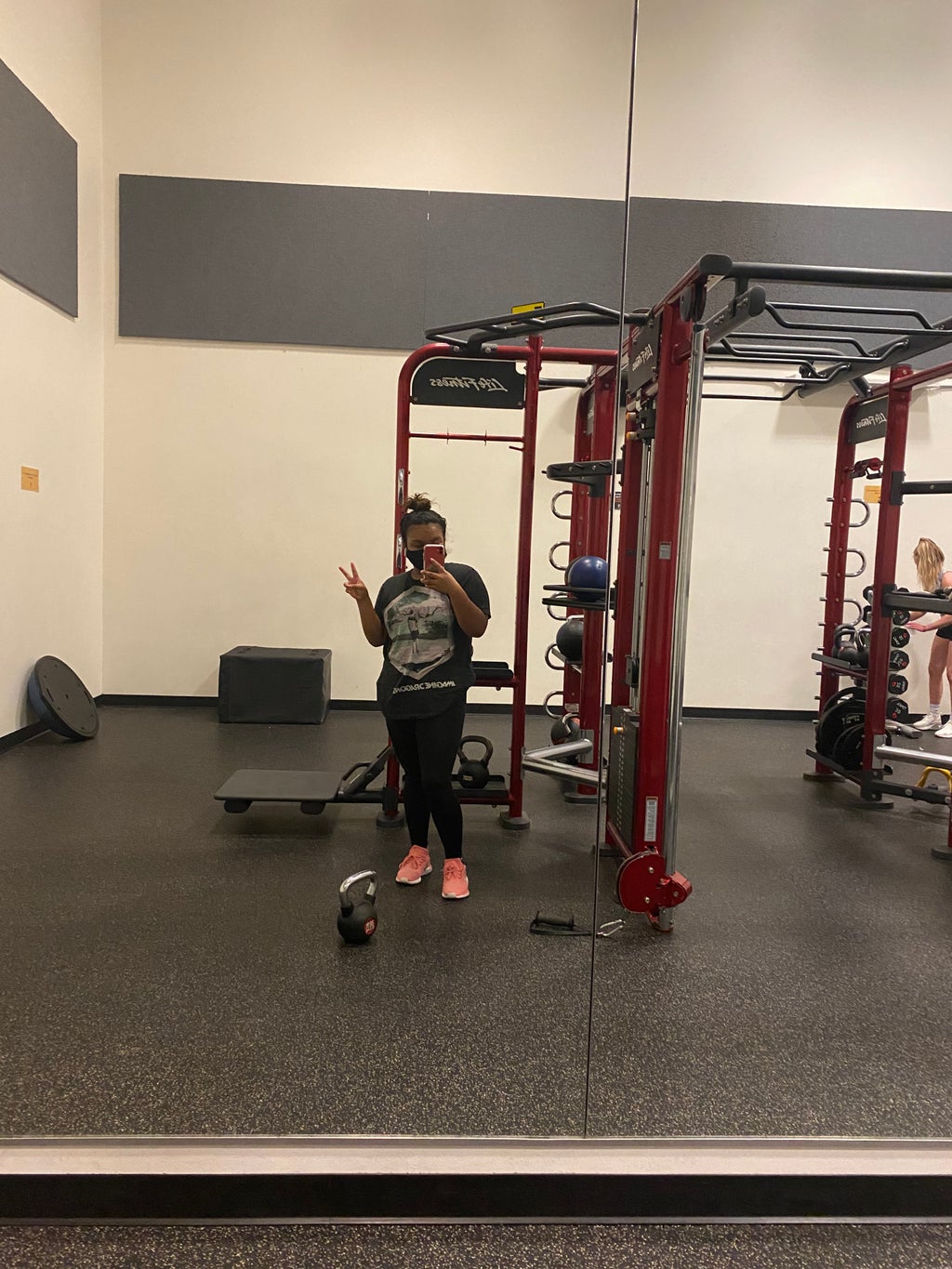 4:50 PM – I finished my workout and walked around campus since it seemed like I was living in a beautiful snow globe. I love when it snows on campus because it looks like Hogwarts in my opinion.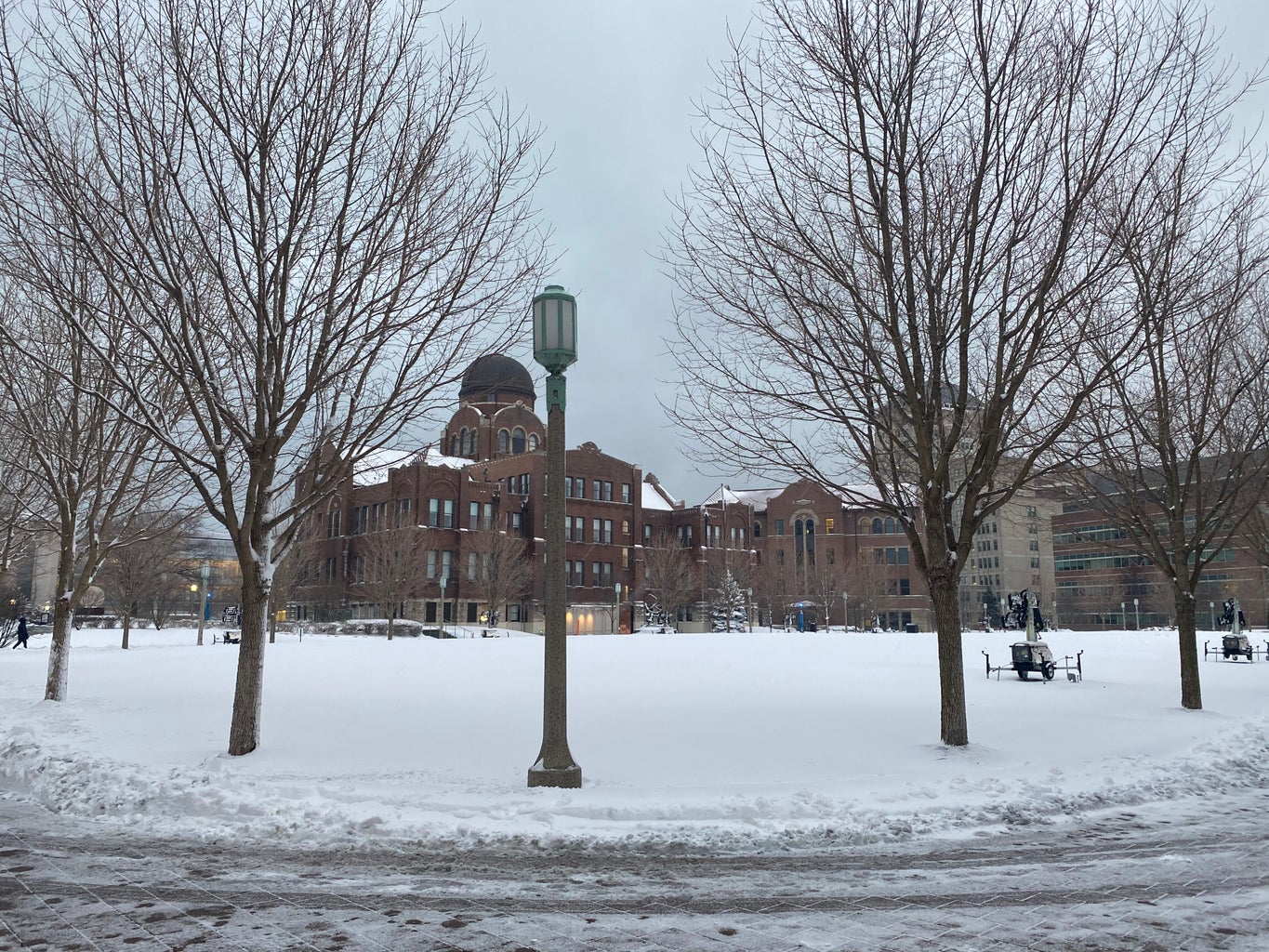 5:15 PM – Came home and showered. I did the dishes and prepared dinner for myself. I have been eating some vegetable stew that I made over the weekend to last me during this cold weather. 
5:30 PM – Therapy time. 
6:30 PM – I worked on some homework for my classes since I had a lot of readings to do and a lot of forums to post. 
7:00 PM – FaceTimed my best friend from LA and caught up on life. 
8:30 PM – Called an 8-Ride (free school shuttle van) to go to a friend's house. 
9:00 PM – Drank wine and watched I Love You Phillip Morris (this was my first time watching it, and it was hilarious). 
10:30 PM – Went home and got ready for bed. Lights out!