By lauren hammett
A photo gallery of the students of Loyola University Chicago protesting the mishandling of sexual assault by the school
Captions by Grace Ingram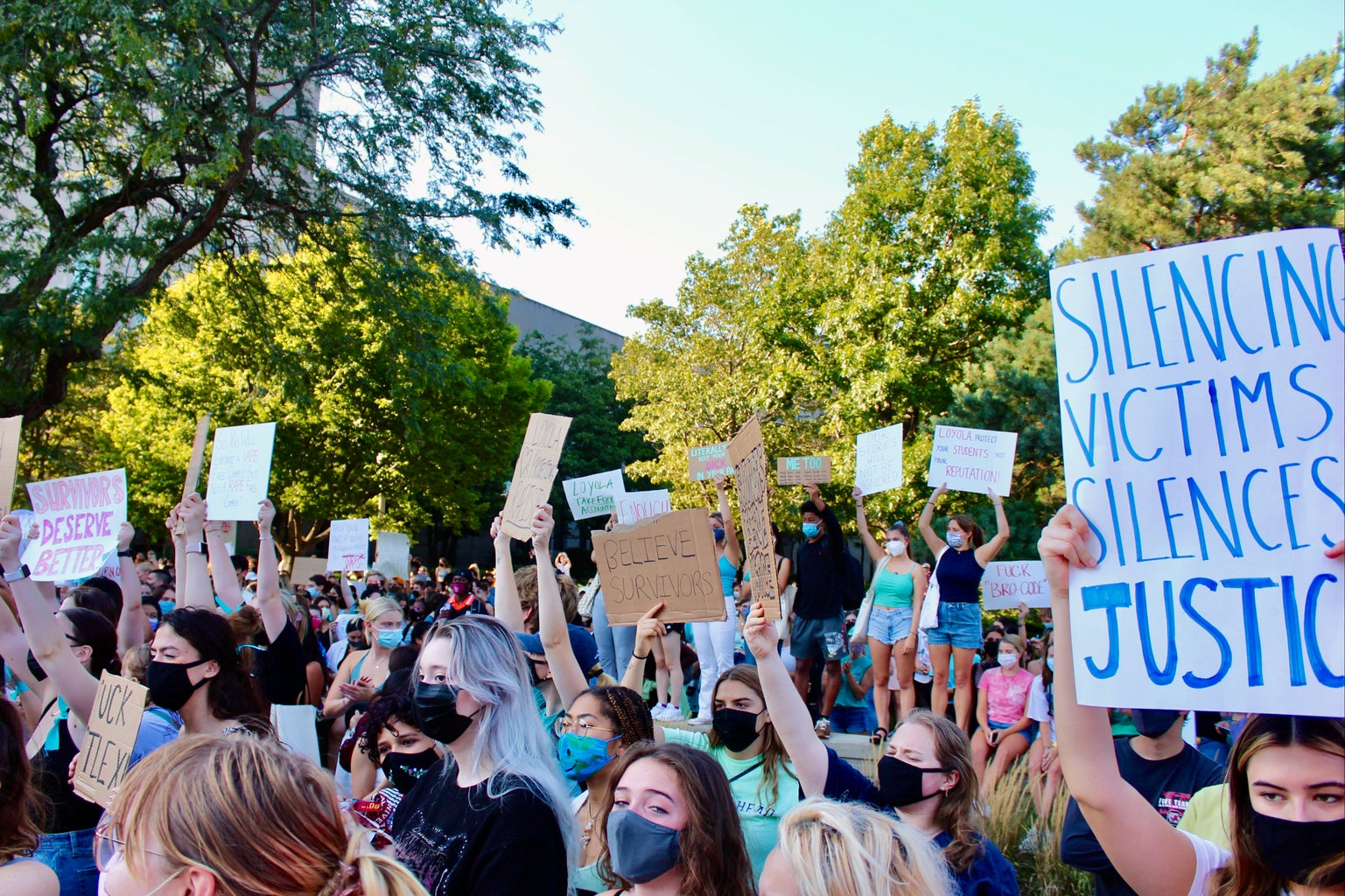 On Friday, September 17, 2021, a large group of Loyola students gathered on campus for a peaceful demonstration against sexual assault. This demonstration occurred in response to several alarming stories from survivors of sexual assault which have come to light over the past two weeks, as well as a lack of response from the Loyola administration.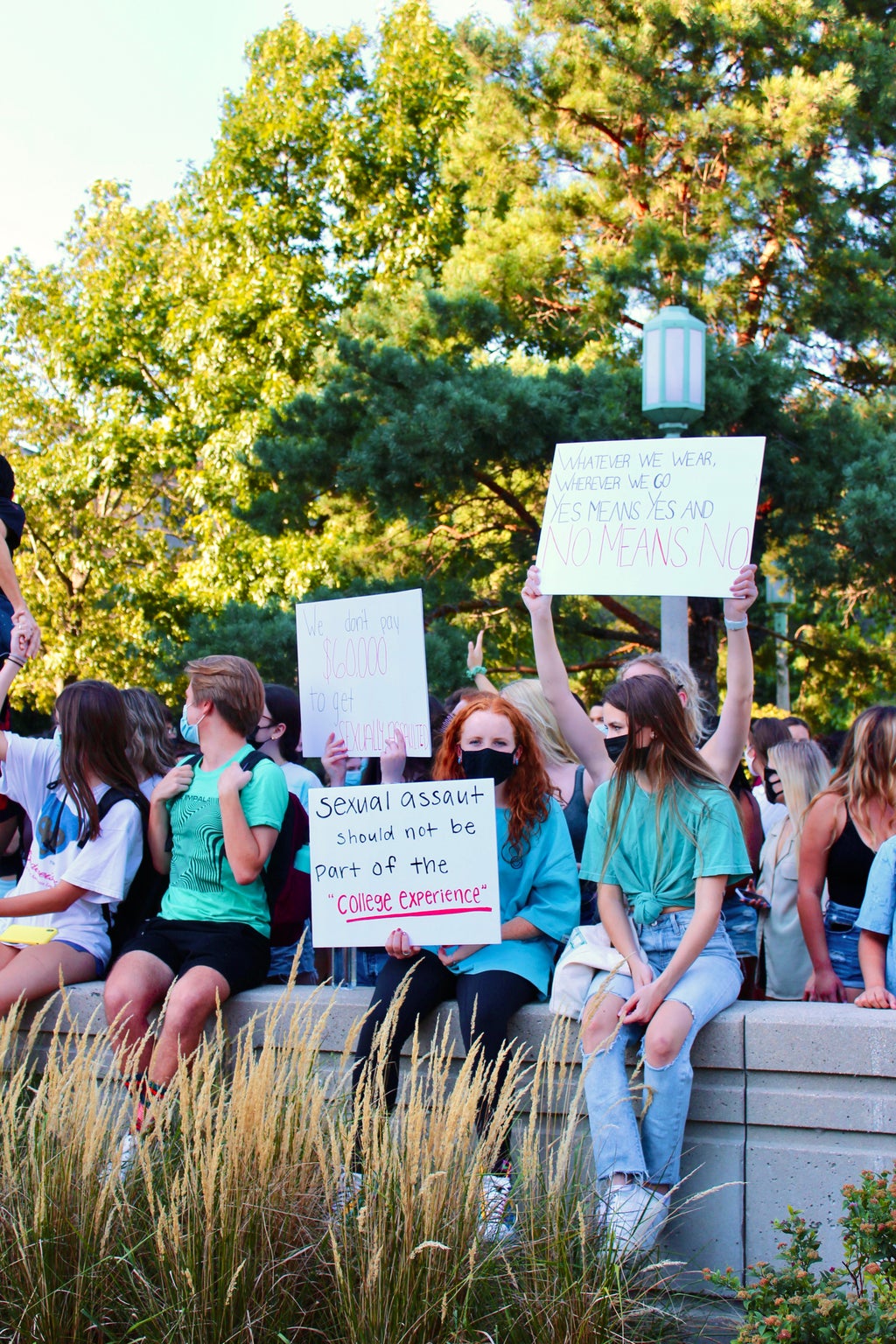 In this photo, a student holds a sign saying "Sexual assault should not be a part of the college experience," and she's right. Sexual assault is inexcusable, and yet it is a trauma that approximately 81% of women will experience throughout their lives. We live in a world where women have to fear being assaulted every day, where we have to constantly look over our shoulders, and where we can't even attend school without the risk of being abused. This is not okay.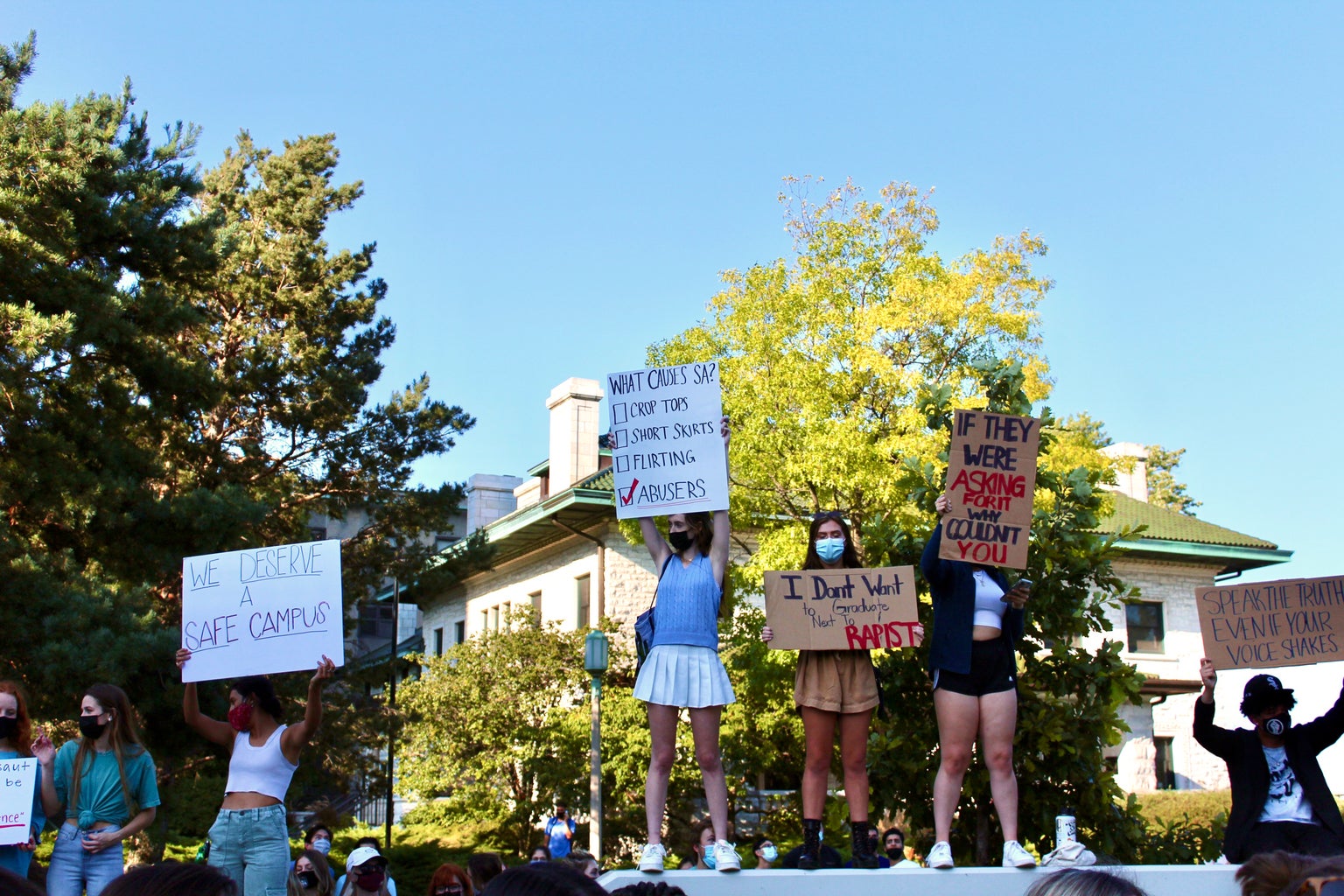 Sexual assault is not caused by women drinking. It's not caused by women dressing provocatively. And it's not caused by a woman flirting with a man. As a student demonstrates with their sign in this picture, sexual assault is caused solely by abusers. To assign blame to anyone other than an abuser in situations of sexual assault is to be part of the problem. To survivors: It is never your fault.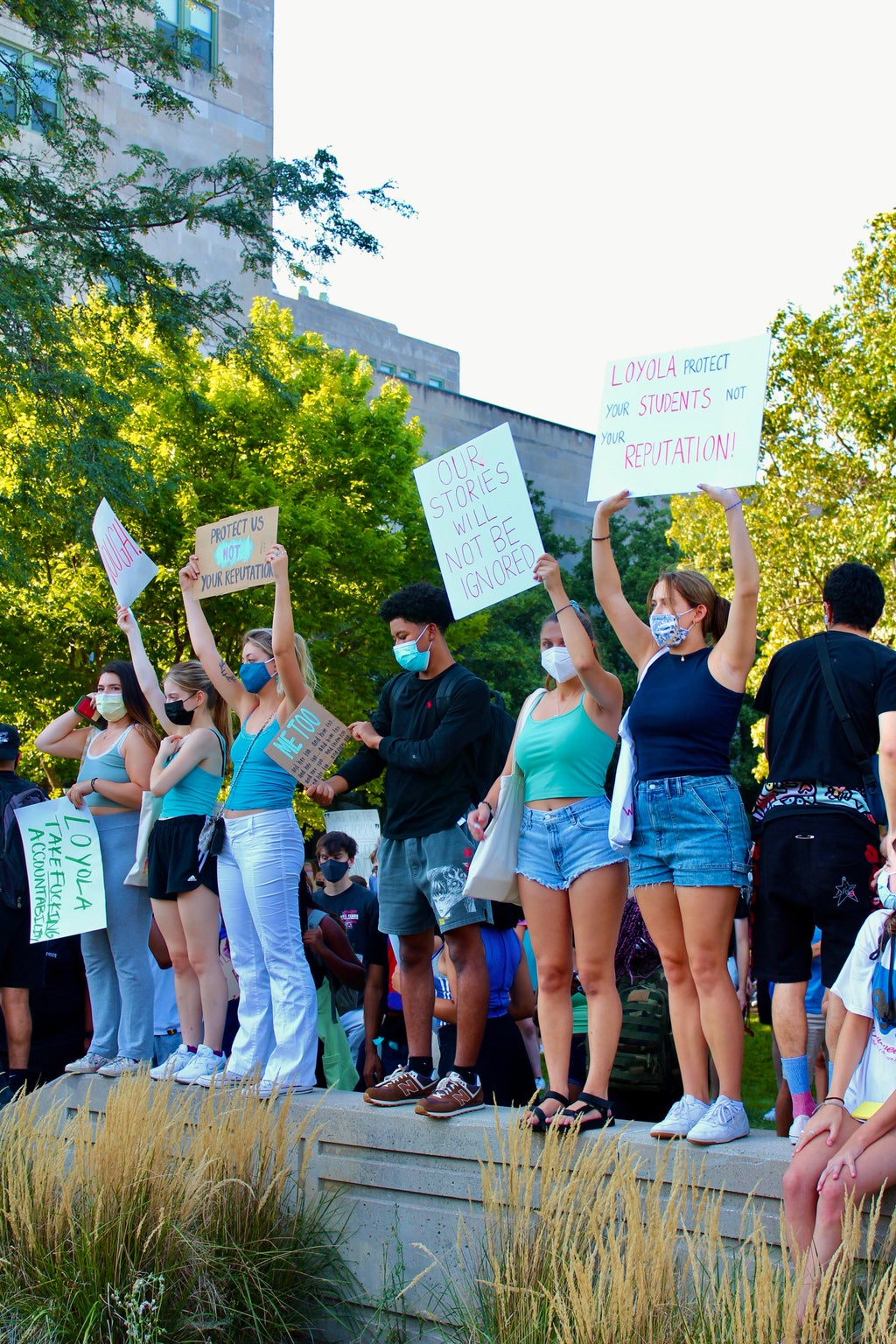 By ignoring the stories of survivors, and by looking to protect Loyola's reputation over condemning abusers, Loyola actually harms its own reputation. As a school which supposedly prides itself on social justice, Loyola has a responsibility to prioritize the stories of survivors over everything else. By ignoring the stories of survivors, Loyola perpetuates an unsafe learning space and a hostile university community.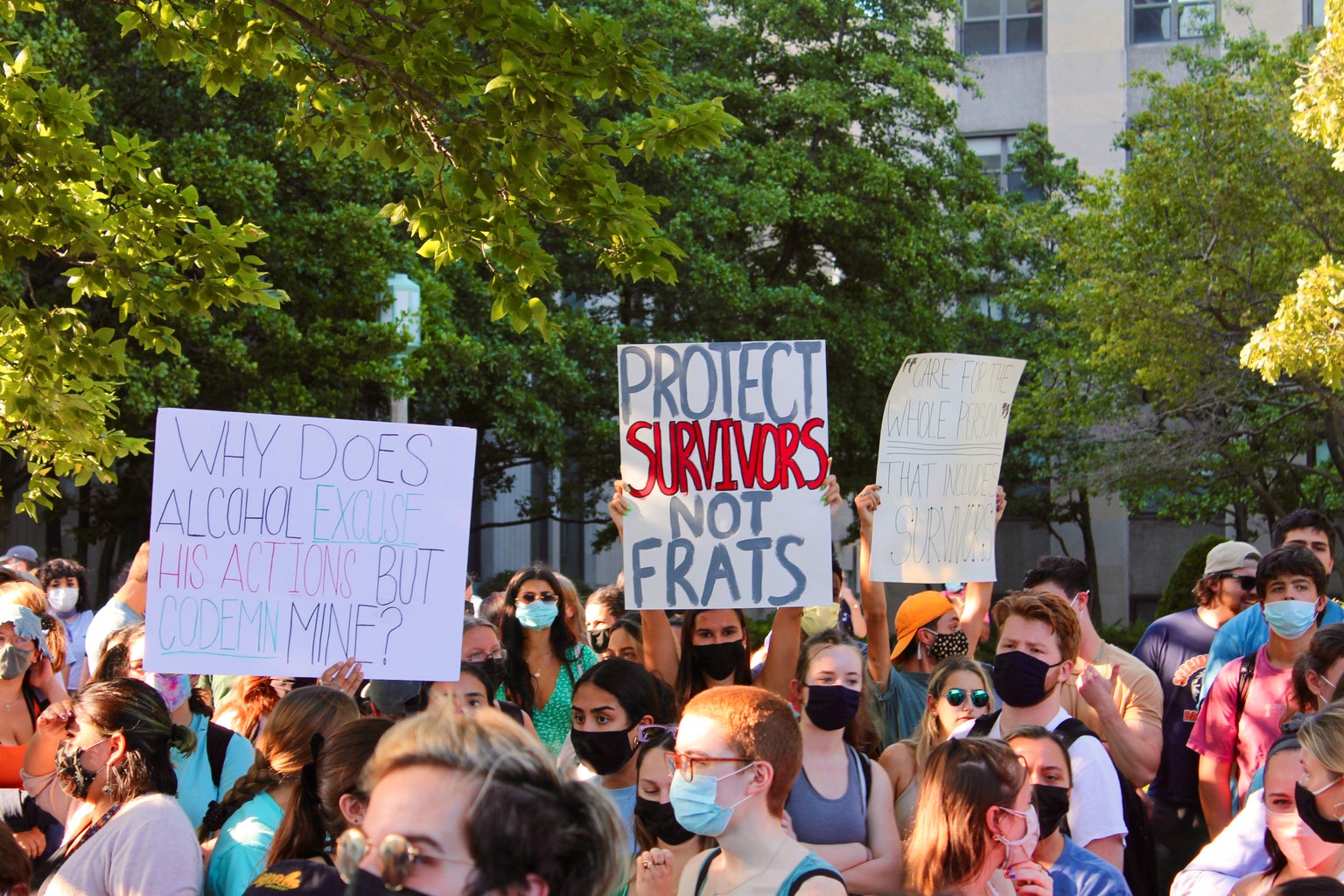 So, what can we do to help? First and foremost, we must believe survivors above anyone else. Any survivor who comes forward with their story is incredibly courageous, and we respect and support you. Aside from that, the sign says it all. Protect survivors. Validate survivors. Hold abusers accountable for their actions. Do better, Loyola.