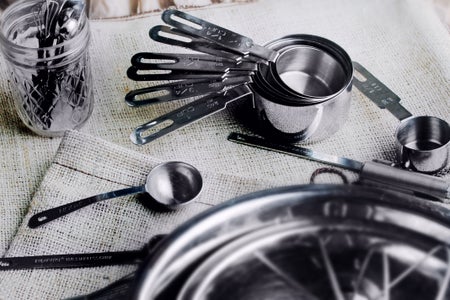 I Tried a Vegan Version of My Favorite Fall Dessert and Here's What I Thought of It
This past January, my family and I decided to make the switch to a plant-based diet. While there were several reasons we chose to make this switch, I was surprised by how easy I found it. Obviously, there was a learning curve to try to figure out alternatives to meals and desserts, but after a while I finally got the hang of it.
Lucky for me, I spent most of quarantine experimenting with new recipes to figure out how to make vegan desserts. However, I did not try to make my favorite fall dessert: pumpkin bread. So, I figured with the brisk weather and the colors changing on trees, it would be the perfect time to try and make a vegan pumpkin bread.
One of my favorite websites to get plant-based recipes is from Noracooks.com. This website has every possible recipe that you could think of and it has been a lifesaver when it comes to making vegan recipes for any meal. Certainly, you could use a box mix to make the vegan pumpkin bread, but I wanted to try to make it from scratch. So, I decided to use her recipe for a vegan pumpkin bread and here is what I thought of it. 
The recipe for this pumpkin bread was very straight forward and because I am already on a plant-based diet, I had all of the ingredients I needed in my apartment. If you are not already on  a plant-based diet, you can get the ingredients you need from any grocery store near you. I followed the recipe exactly as she instructed, but I decided to top off the pumpkin bread with some vegan chocolate chips. After letting the pumpkin bread cook and cool down it was finally time for me to try it.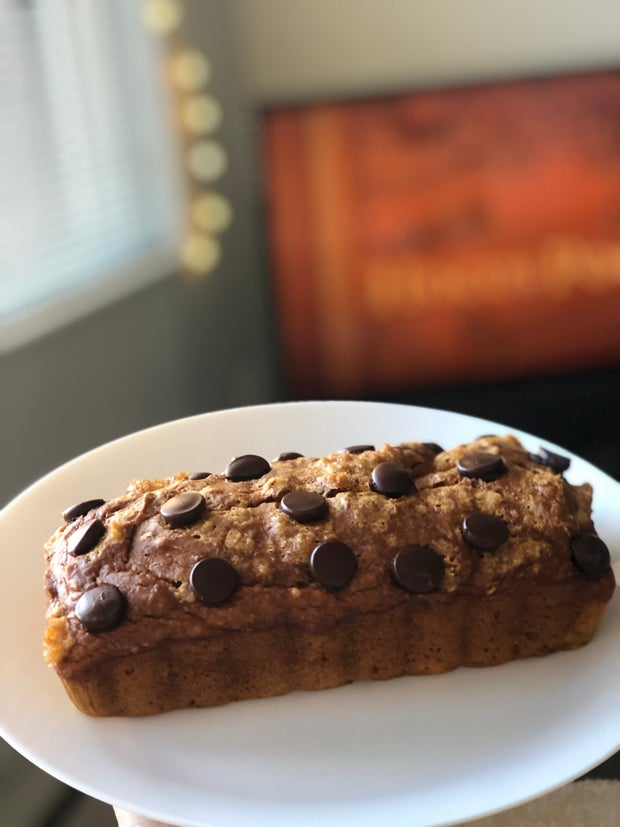 Original photo by Gabrielle Dolbin
After the first bite, I immediately was blown away by how good this pumpkin bread was. It definitely did not taste any different from a non-vegan pumpkin bread and I was pleasantly surprised by it. It had all the fall tastes that you would expect from a pumpkin bread as well as the sweetness that would cure any sweet tooth you had. Not only were the flavors perfect for a fall evening, but the bread was also very rich and moist. Dry pumpkin bread can always be a let down, so I was very pleased that this pumpkin bread was not that way.
This vegan pumpkin bread is the perfect fall treat for a cool autumn day while you watch a Halloween movie. I highly recommend trying this recipe, even if you are not vegan, because it is a great way to experiment with something new and it will help to get you in the fall spirit!