Halloween is going to look a little different this year. If you're looking for ways to make a Halloween at home a little more interesting, a spooky charcuterie board might be for you. 
I buy most of my charcuterie supplies at Trader Joe's, but other grocery stores have great options as well. Target and Aldi are known for having more affordable cheese board options.  
I like to choose a couple cheeses, crackers, and meats to create a variety of options. My absolute favorite cheese for all charcuterie boards is the unexpected cheddar from Trader Joe's. Cutting some fontina cheese into spooky ghosts is another fun touch. On my board I included calabrese salami and prosciutto.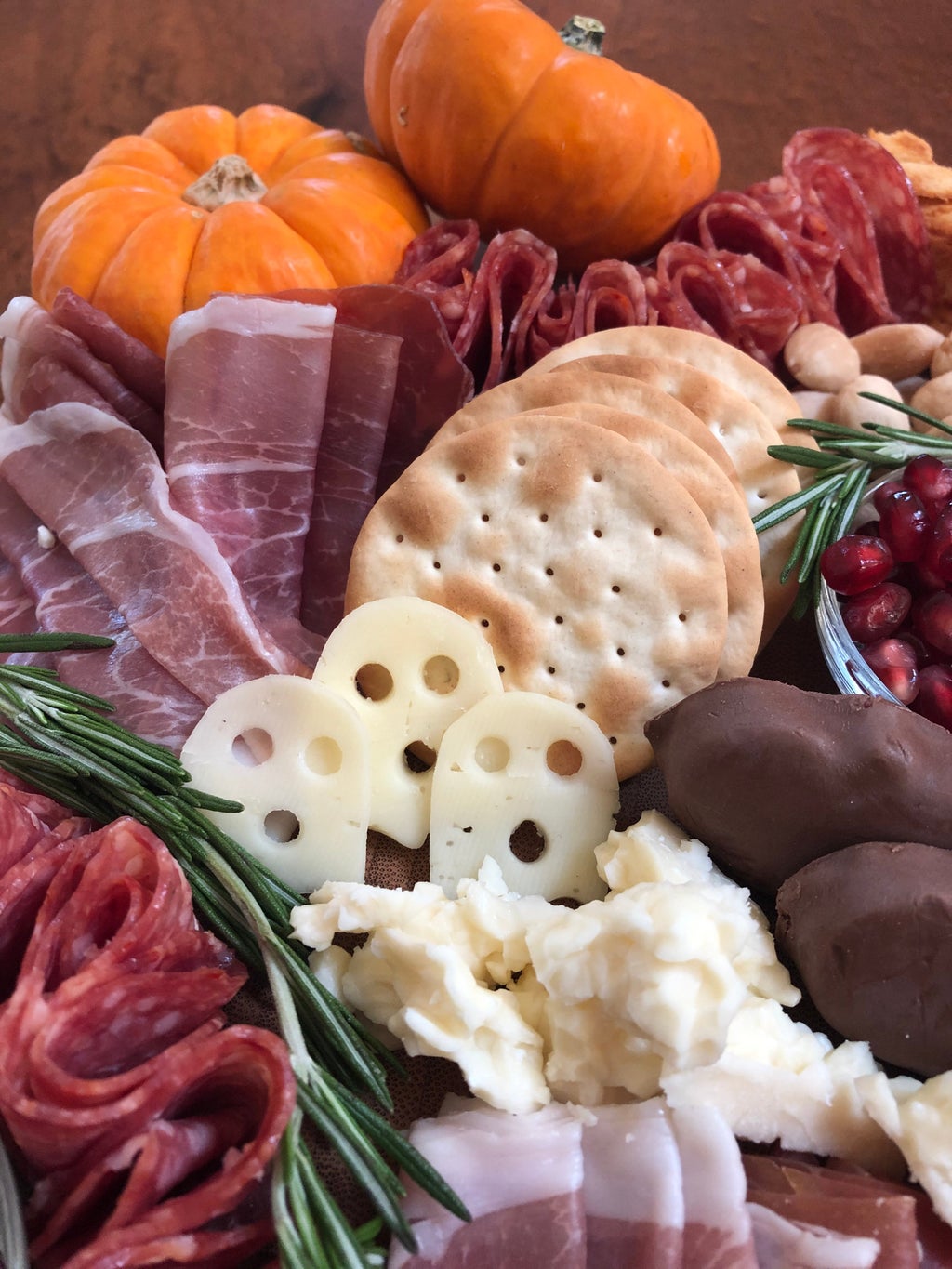 To add some color and something fresh, I like to choose a few fruits or veggies. This board has pomegranate seeds and some dried cranberries. Some purple carrots or Persian cucumbers would also be a nice touch. 
A Halloween board wouldn't be complete without some candy, for this board I choose some cute pumpkin candy corn, as well as pumpkin shaped peanut butter cups. Any of your favorite Halloween candy would work well. Some cute mini pumpkins and fresh rosemary sprigs are the perfect finishing touches for this board. 
While Halloween is going to feel a little different this year — as many other things have — there are still plenty of ways to have fun while staying safe.