Tips for Socially Distant Dating
Long distance relationships can be difficult, but during this chaotic time of quarantine, socially distant relationships have posed a new, unprecedented challenge. As my boyfriend and I were sent home from our respective colleges, we were excited to spend time together as summer began early! But as we returned to our hometown, numbers increased and government measures became stricter, forcing us into a self-quarantine. Not being able to spend time together although we're just a short drive away, we've had to come up with creative ways to date from an appropriate social distance. Here are some tips I've compiled from personal experience and friends in similar situations.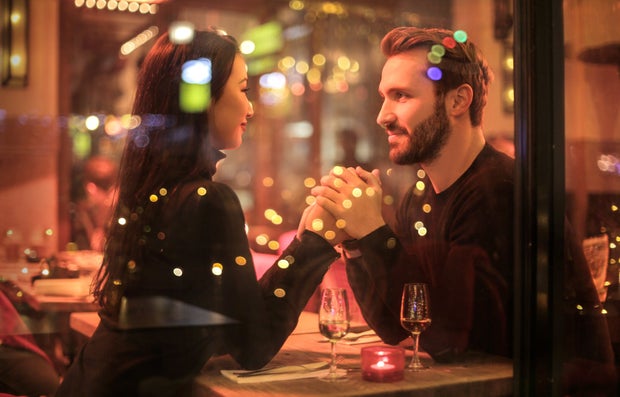 Pexels / bruce mars
Creative FaceTime dates
To whoever invented Zoom, Skype or FaceTime- I love you. Virtual communication is all we can rely on right now, but that does not mean hanging out is off the table. Just talking or playing games like Psych can be a great way to simulate a real date from couch to couch.
Kate, a freshman at Notre Dame, has not let distance affect her dates. "We've been watching Netflix together on the Netflix party extension, working out, and doing homework while on FaceTime. We've tried to keep doing the normal things we would do at school, just now over our phones."
Socially distant exercise
If you are quarantining near your significant other, going outside and getting exercise can be a great way to spend time together and take a break from your house. Taking a walk around the neighborhood, at home work-outs, and hikes can all be done with a good few feet between you! 
Make future plans
Given the chaos happening in society right now, it is hard to see the light at the end of the tunnel. But, if everyone continues to stay inside and practice social distancing, we can all return to our regularly scheduled programming!
Halle, a freshman at Baylor University, decided to use her newfound free time to plan ahead. "Socially distant dating hasn't been too hard since I'm used to long-distance at this point! However, it's hard knowing they're so close to you but you just can't see them! It's not a super hard thing, but being inside all day really makes you wish you could see your significant other, along with all your friends honestly. My tip is to not dwell on the downsides of being quarantined, instead use the time to make plans and get excited/look forward to all the things you can do when quarantine is over!"