Tips for Finals Week In Quarantine
And just like that, finals season is upon us! While it may not feel like it, considering you have spent the past six weeks at home, the semester is almost OFFICIALLY over! Only a couple of weeks stand between you and being able to aimlessly scroll through TikTok without feeling guilty about the past three weeks of homework that you haven't done yet. However, this means you are going to have to buckle down and actually do your homework, so I've included some tips that have helped me be productive even despite previously thinking I could only get school work done in the library or in a coffee shop.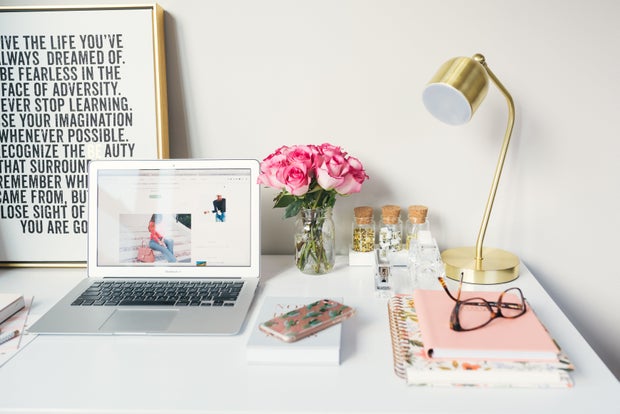 Arnel Hasanovic, Unsplash
Make a Calendar!
I made a physical finals calendar using a Microsoft Word template (that I personalized with my favorite colors and 70's chic Cooper Black font!) that I could print out and it has been the best decision I have ever made. I am able to edit the document every time I do something as well as get the satisfaction of actually checking something off. It helped me feel a lot stressed seeing everything laid out by deadline and has helped me prioritize my assignments. 
Designate a Specific Space and Time to Study!
Because all work is now homework, it's easy to feel like you should spend every minute of the day working on assignments. Even in regular everyday life, I can never seem to stick to a strict schedule, but giving yourself a guideline for the day will help you structure your day. It will also prevent you from putting off your work because you "have so much time" or feeling guilty for doing anything besides school. For example, for the first hour, I'm awake, I don't have to do anything besides make my bed and eat breakfast and for the last two hours before bed, I have free time where I'm allowed to do whatever I want. Then during "school time" I outline all of the assignments that I need to get done that day plus assignments I would like to get a head start on if I have extra designated time. This helps me budget time for days where I don't feel like I can do as much work, like a few days ago, when I had a terrible migraine and no work was going to get done. Having a deadline of needing everything done by a certain time helps me be productive and having something to look forward to after "school" motivates me to get through all of my assignments!
Make Sure to Take Breaks!
My "school schedule" might seem a little intense until you realize that I take a lot of breaks. Flora is my favorite app for staying focused --- you set it up in 25 minute timer intervals (my preferred time is 50 minutes) and it does not allow you to open your phone to any app besides Flora for that time without "killing" your tree. It sounds silly, but it works! I also love using a reward system, so every time I make it through a Flora timer I allow myself a 15 minute TikTok binge, and every time I finish an assignment, I allow myself an episode of my current binge watch of choice. 
Don't Be Afraid to Reach Out
If you're really struggling through online schooling, don't hesitate to reach out to your professors. The majority of professors would rather grant you an extension than have you not turn something in. Every professor I have talked to has been incredibly kind and helpful throughout this crazy transition. It's an interesting time for all of us, faculty included. Even if you don't expect your professor to be especially accommodating, you might be surprised and I'd say it's definitely worth a try!
Good luck on your finals! Get studying and take care of yourself. I believe in you!