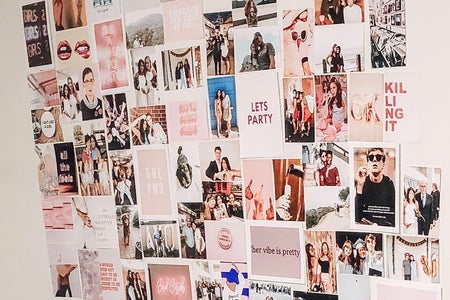 My Pinterest Inspired College Dorm Room
Big shout out to Pinterest for providing me with AMAZING room decor ideas. This past summer I spent hours on Pinterest creating the perfect dorm room because, let's be real here, college dorm rooms are UGLY. I created my board and went straight into designing my dream room. I made sure to capture every detail. I saved things from desk and closet organization to photo collages and wall decor. By the end of the summer, I had an expansive Pinterest board. 
For starters, I knew I needed a way to display all of my pictures. I've always loved having pictures in my room to remind me of all the good times I've had with friends and family. What better way than to assemble a massive photo collage on my wall? Thanks to Pinterest, I knew the exact layout I wanted to use.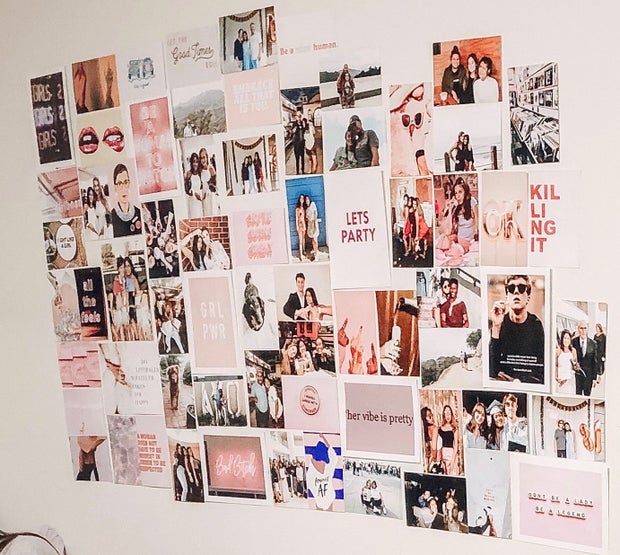 Ann Huff
I created an album with all the pictures I wanted and even collected some inspirational quotes or aesthetic pictures from Pinterest to put on the wall. I decided to stick with a color theme so all the pictures looked more uniform. I went with a pink theme for my photos. Once I gathered all my pictures, I sent them to CVS to be printed. I chose a few pictures to be bigger and stand out more. Most of my prints were 4x6 and a few were 8x10. Tip: Search for CVS photo printing coupons to save some money! To hang the pictures, I used blue-tac to stick them on the wall next to my bed.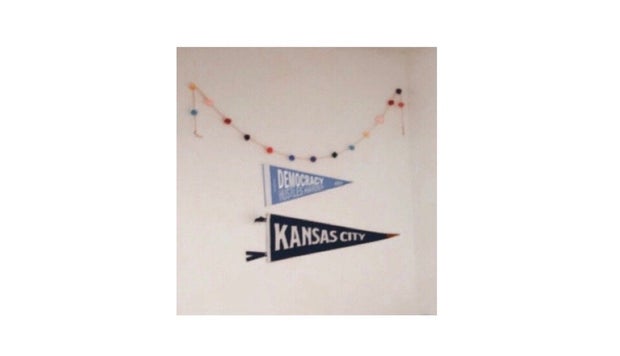 Ann Huff In addition to the photo collage next to my bed, I wanted to fill the space above my headboard. There I added two pennants, one saying "Democracy Hustles Harder" and the other reminding me of home in Kansas City (go Chiefs!!). I pinned those to the wall using blue-tac and push pins. Above the pennants, I hung pom-pom garland I bought at Target for $5. The garland came in a pack of three so I hung one on the outside of my door and used the other as decoration on a gift I gave someone.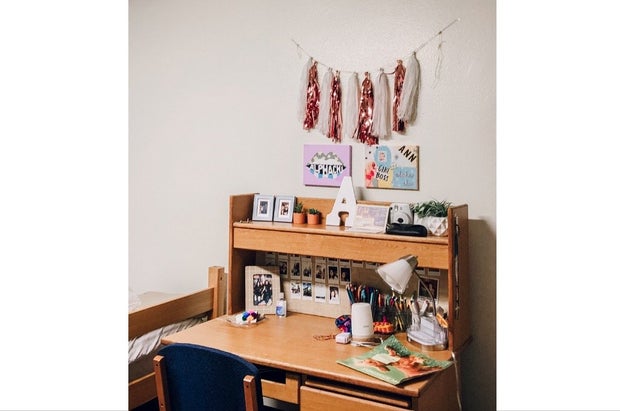 Ann Huff
Next, I started decorating the space above my desk and organizing my desk space. I hung tassel garland I recycled from a gift and put two canvases below. For my desk space, I pinned up polaroid pictures and added some succulents to the mix. I also stored my polaroid camera on the top shelf along with an initial letter and two small picture frames. For storage, I put push pins, paper clips, pens, pencils, highlighters, and markers into mason jars and lined them up below my polaroid pictures.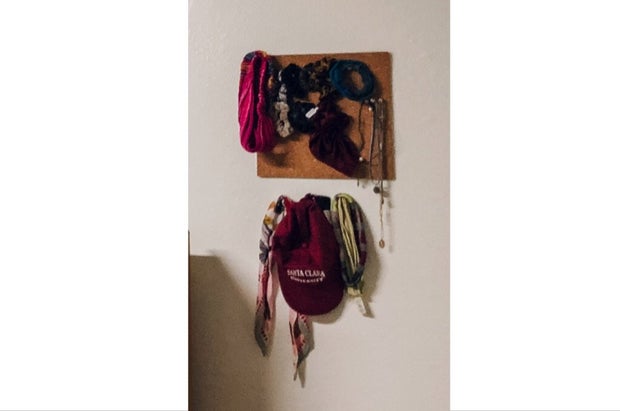 Ann Huff
The last bit of wall decor was my corkboard. I saw this idea on Pinterest and fell in love with it immediately. I used command strips to mount the board and then stuck push pins in the board to hold up my scrunchies, headbands, and necklaces. Below, I used command hooks to hang my hats and more headbands. 
Here's the final product! My room turned out exactly how I envisioned it and I couldn't have done it without Pinterest.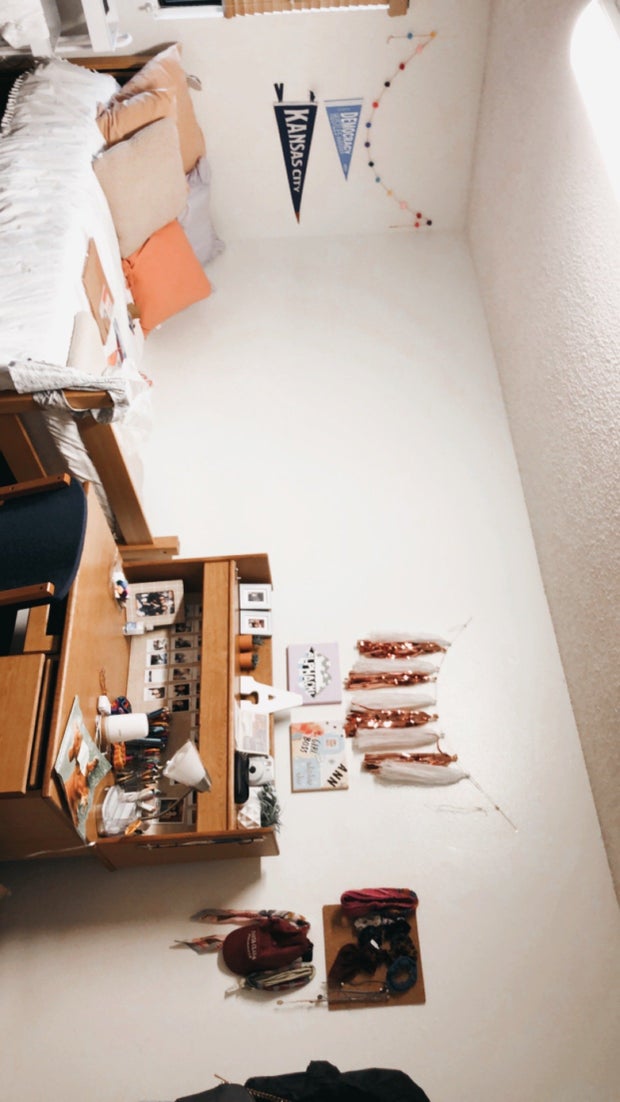 Ann Huff