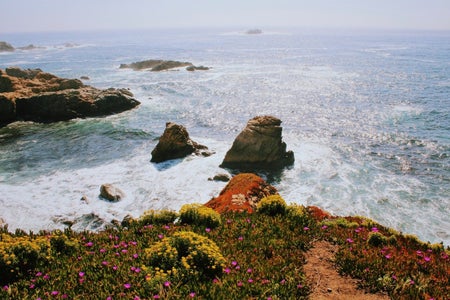 A Guide to Exploring California
California is such a beautiful state, home to scenic beaches, breathtaking national parks, and exciting cities. However, with California being such a large state, it can sometimes be a bit overwhelming to decide where to go!
Whether you are a local and are getting bored of going to the same old places or are merely visiting California, here's a little list to help guide you as you adventure around California this summer!
San Francisco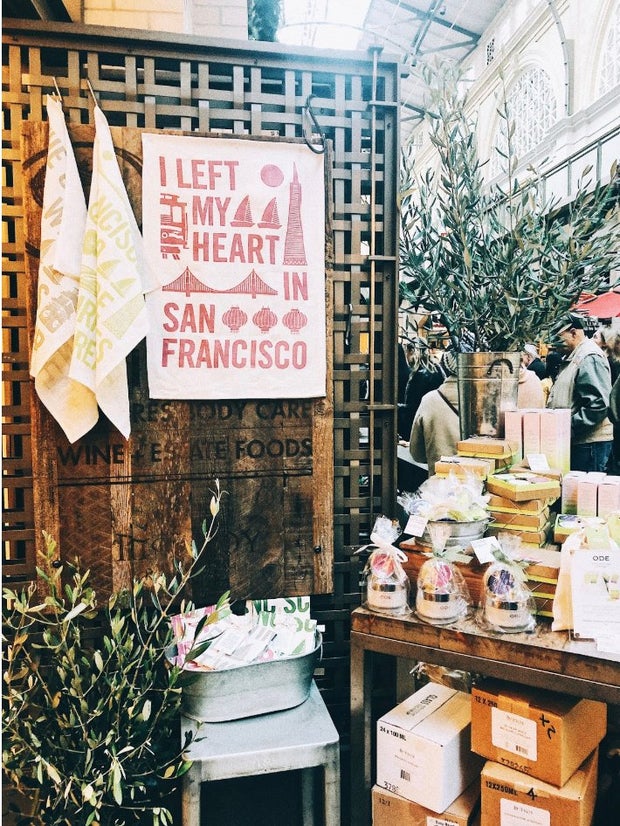 Being from the Bay Area, one of my favorite places in California is the eclectic city of San Francisco. There are so many things to do in San Francisco, from visiting Fisherman's Wharf to going to art museums (check out the Legion of Honor, which showcases different artists every few months!) to shopping at Union Square. 
Pictured above is a little soap shop in the San Francisco Ferry Building Marketplace. The Ferry Building Marketplace is essentially an indoor farmers' market located on Embarcadero Street that has a variety of different vendors selling artisan candies, homemade soaps and candles, pretty flowers, organic olive oil, and more! There are also several great places to eat, such as Gott's Roadside.
Santa Cruz
Santa Cruz is a cute beach town in Northern California, home to the Santa Cruz Beach Boardwalk. On the boardwalk is a variety of roller coasters and rides, including an old wooden roller coaster from 1924 called the Giant Dipper!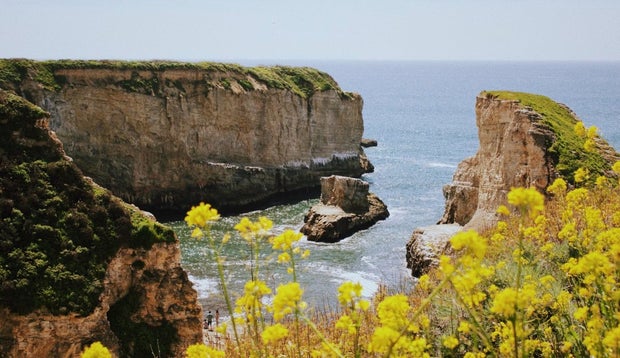 However, one of my favorite spots in the Santa Cruz area is Shark Fin Cove, which is located in a small town called Davenport, right along Highway I. Pictured above, Shark Fin Cove has a large shark fin-looking rock near its rocky shore, hence its name. The beach is small and more secluded, but it truly is one of California's hidden gems. 
For lunch or dinner, check out Charlie Hong Kong on Soquel Avenue in Santa Cruz, a cute little restaurant that serves delicious and fresh Asian cuisine, including pho, rice bowls, and noodles!
Big Sur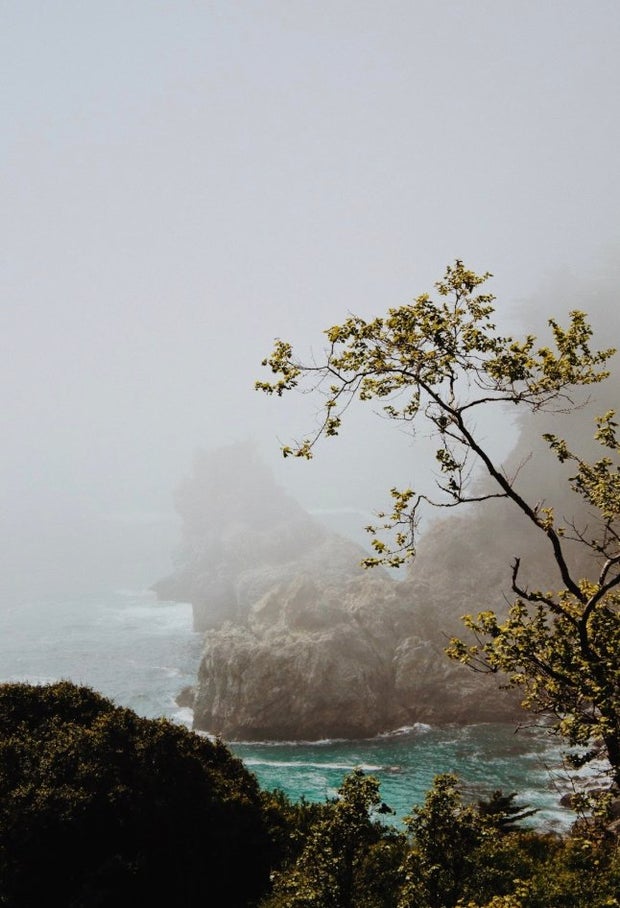 Big Sur is a breathtaking spot along California's Pacific Coast Highway with a perfect view of the ocean and the surrounding cliffs. It is located on California's famous 17 Mile Drive, which is a scenic and windy road that hugs California's coast. Although there is not much to do around Big Sur, it really has one of the most beautiful views along California's coast and is definitely worth seeing. I highly recommend bringing your camera because you won't want to forget this gorgeous view!
Carmel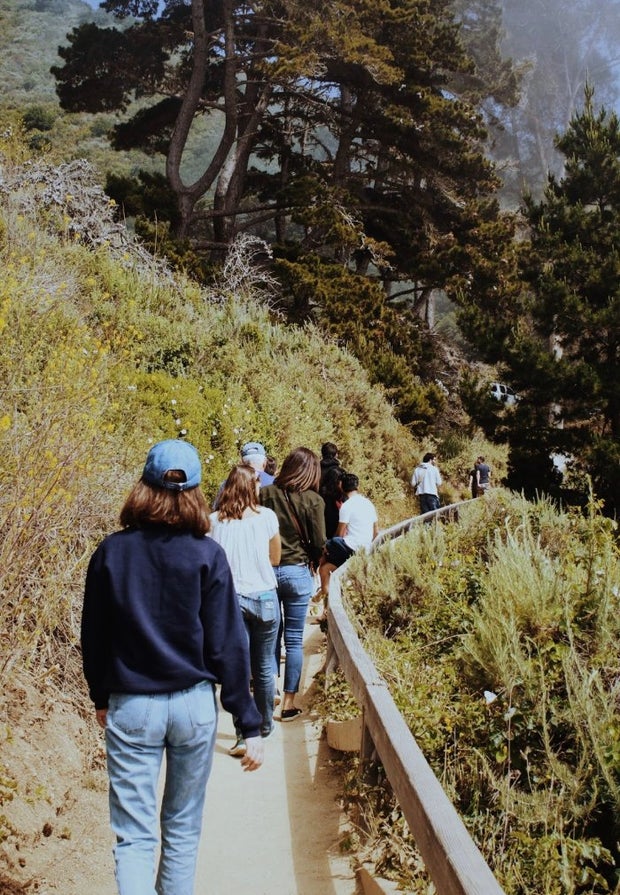 Near Big Sur and about two and a half hours south of San Francisco is a small beach city called Carmel.
Carmel boasts a beautiful beach called Carmel Beach, which is dog friendly and even includes a scenic path perfect for runs and walks. Cypress trees stand tall on the white sand, their light branches twisting towards the sun. Green plants sprout up from the sand and grow in clusters. Grab a blanket and relax on this peaceful beach, or bring your surfboard and wetsuit and catch some waves. 
Carmel also has a cute downtown shopping area that features a variety of local boutiques, restaurants, and shops. Walk the cobblestone streets and explore these little stores while sipping on a cup of coffee. 
Santa Monica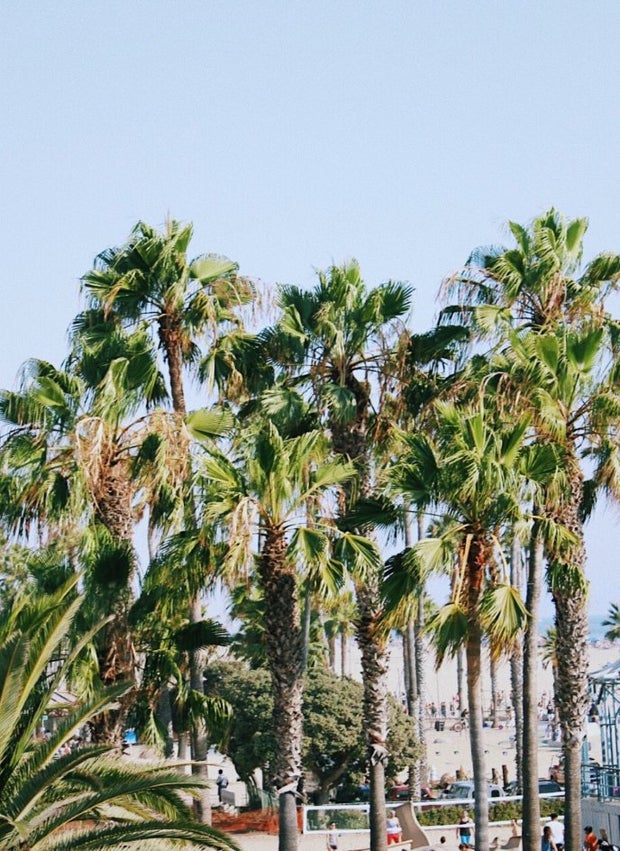 Santa Monica is a gorgeous coastal city that offers several pretty beaches, a huge downtown shopping area called Third Street Promenade, and lots of good restaurants (one of my favorites is True Food Kitchen)!
Santa Monica also has a boardwalk with several rides, including a ferris wheel that overlooks the turquoise ocean. There are also a few good spots on the pier to look at the ocean and take pictures. 
Venice
Another really cool area in Southern California is Venice. Venice is a cute beach city that offers hipster brunch and coffee spots and beautiful beaches. Along the waterfront, you can watch skateboarders, bikers, and surfers hanging out, skating, and catching some waves. There is also a path that follows the shoreline where you can go on a run, take a walk, or even ride an electric scooter! If you are by the water, check out a cute brunch spot called Great White. My favorite thing to get there is their blue smoothie bowl!
Abbot Kinney is also a really cool street in Venice that features boutiques, food trucks, and great places to eat. A couple of my favorite places to eat on Abbot Kinney are The Butcher's Daughter, as pictured below (everything is vegetarian!), and Salt & Straw, a little ice cream shop featuring unique flavors, such as their famous honey lavender ice cream.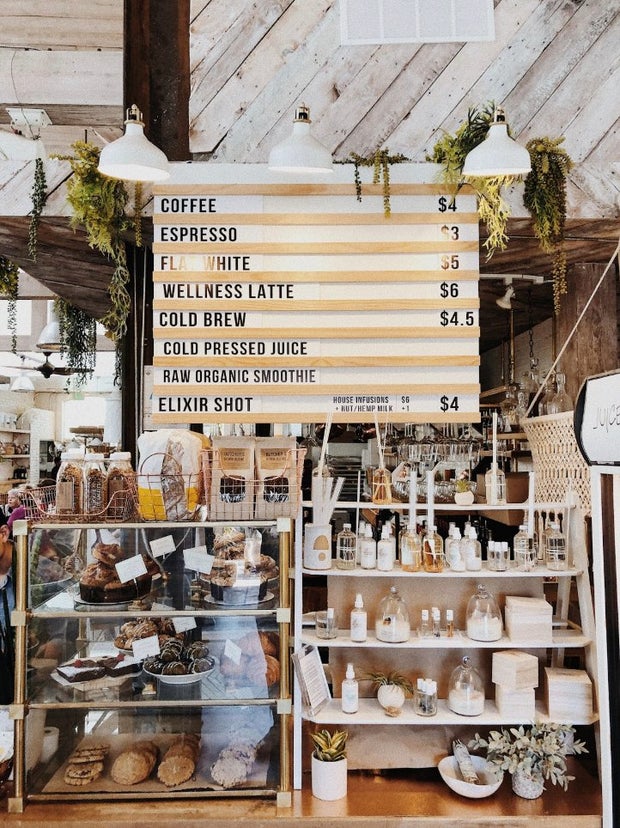 Los Angeles
Where do I even begin? I've been in LA for nearly a year now here at LMU and still feel like I haven't been anywhere because there are just so many things to do!
One place I would recommend going is to the Griffith Observatory, which was featured in the movie La La Land! The Griffith Observatory overlooks Los Angeles and is especially pretty at sunset or at night, when the city is all lit up. 
Another spot I love in Los Angeles is Melrose Place. On Melrose, there is this adorable coffee shop called Alfred that has really good coffee (which, if you're a coffee addict like me, you know is very important). There is also a Glossier store where you can browse and buy natural makeup and skincare products.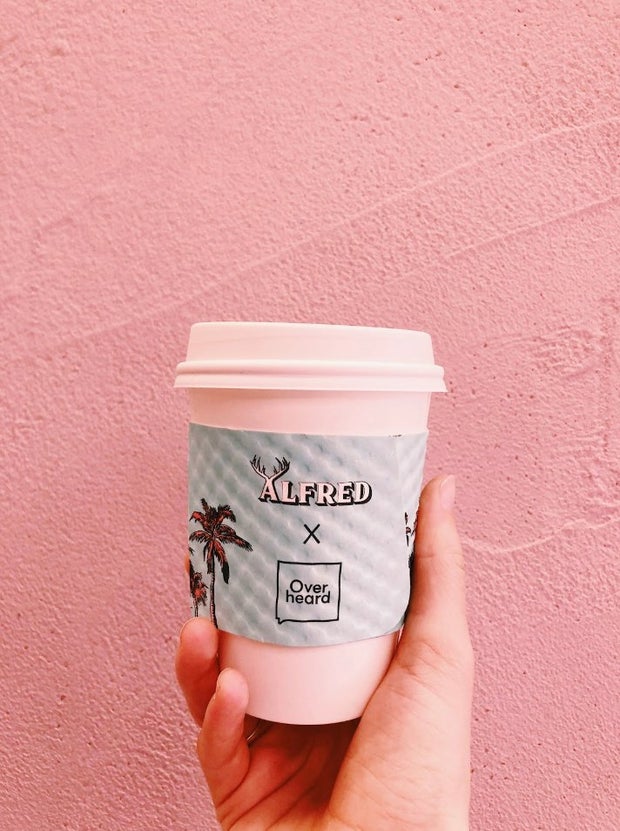 Laguna Beach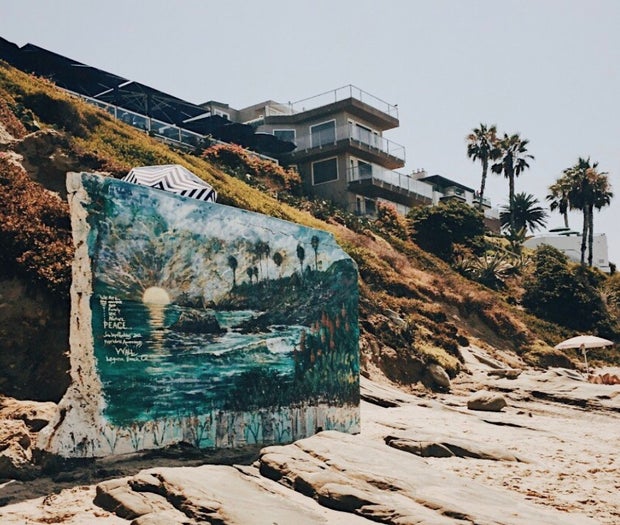 Laguna Beach is an artsy city located right on California's southern coast. On its beach, there are even tide pools where you can spot sea anemone and little crabs!
Laguna Beach holds some kind of magic, especially in the summer. In the summer, Laguna Beach has an art festival called the Sawdust Art & Craft Festival that runs from June 28 all the way to September 1. Browse local artists' work, enjoy some food, and watch live musicians and singers!
For lunch or dinner, check out La Sirena Grill for some authentic and fresh tacos. They are to die for!
Note: All photos were taken by me! Stalk my VSCO if you'd like to see more!