Five Ways to Cope with Missing Your Dog at College
It really is true that dogs are people's best friends, but what happens when you can't bring your furry best friend with you to college!? I suppose you could try sneaking your pup into your suitcase, hoping your new roommate doesn't notice, or you can try these five coping methods when missing your pup.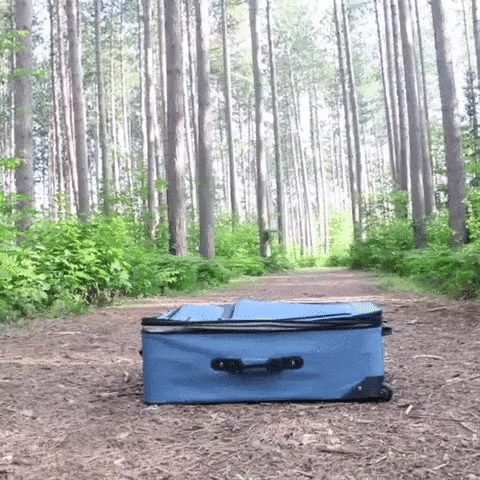 1.

Have your family send regular updates

Whether you want to be updated once a week or all seven days, ask someone back home with your dog to send photo and video updates of all the mischief they're getting into. Or someone could even set up an Instagram account for your dog, that way updates can be shared with the rest of the world, too.

All dogs are different; some may get super excited when they see your face on facetime, others might not even recognize you. Experiment with different ways of trying to communicate with your dog. My dog runs to my room when he hears my voice over the phone but could care less when he sees my face over facetime. 

 

Buster is LMU's first full-time on-campus support dog, and he's always in need of people to take him on walks! You can sign up for a walk at SPS (Student Psychological Services) located on the second floor of the Burns Recreation Center, in suite 206. Buster is a mellow tempered and friendly (but very big) golden doodle who loves greeting students all around campus. Taking Buster on a walk is a fantastic way to relieve stress as well as cope with missing your dog back home.

4.

Volunteer at a local animal shelter

Volunteering at animal shelters is a great way to get closer to some other animals when your missing your own. Not only are you doing something that'll make you happy, you're also providing fundamental services to animals who really need it. Some animal shelters in the LMU area are: Forte Animal Rescue, Annenberg Petspace, Misfit Dog Rescue and Lovejoy Foundation. 

5.

Bring your pet onto campus

Although they're not allowed inside you're dorm (with the exception of service animals), you can bring your dog onto LMU's campus to visit for the day. If bringing your dog to campus is a viable option, this is a great way to connect with your beloved animal without having to go all the way home every weekend. You can also have fun with them off campus at some of the dog-friendly beaches in the area. Many of these are a bit of a drive (e.g. Rosie's Dog Beach), however, you can bring your dog to Dockweiler if they're on a leash! You and your pet can also enjoy the piers at Venice Beach and Santa Monica. You can even go on a hike with them on trails like Runyon Canyon, Griffith Park, and Fryman Canyon Loop (among many others).
With all this in mind, just remember that your dog probably misses you just as much as you miss them. So, once you're back home for Thanksgiving break, be prepared for a massive bear hug of doggie love.