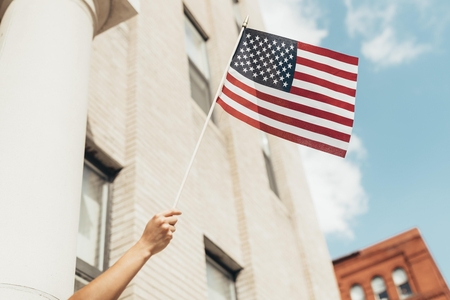 The Fight Does Not Stop Here
As I sit down to write this, a flood of emotions washes over me. We did it. We have literally made history: the highest voter turnout in election history, the first trans-woman to be elected to the Senate, a record number of Native-Americans to be elected to the House of Representatives — among so much more. Perhaps most importantly, we have elected the first woman — the first POC woman — to the second highest office of the United States! Let's take a moment to breathe, but also let's take a moment to remember that the fight does not stop here.
This election has given us so much to be thankful and hopeful for; the last four years have been eye-opening to many of the root problems and issues faced by many Americans. No, the problems were not caused by a Trump presidency, but a Trump presidency has brought to the light how much further we have to go as a country. Damage has been done and it's unclear how long it will take to reverse that damage.
The Biden administration is inheriting a country filled with sexism, rampant racism, xenophobia, homophobia, a virus that has been out of control for months, disbelief in science, a recession, homelessness, hostility, division — need I go on? A Biden presidency will not be the answer to all of these problems, but it's a much better place to start.
There is still so much work to be done. There is still justice that needs to be served to those harmed underneath the Trump administration and the oppressive United States systems in general. Our generation could inspire real change — let's take advantage of that!
We can and should celebrate! This is a win for women, for BIPOC, for LGBTQIA+ communities, for DACA students, for journalism, and for democracy. As we reign in the new administration in January — regardless of which end of the political spectrum you fall — remember to hold your leaders accountable, to organize, and fight for justice. We can, and will, inspire the change necessary to move forward as a country.