Eight Tips for First Timers at Disneyland Park
I went to my Instagram and asked my followers, "What are things that people who do not go to Disneyland often, would want tips on?" I am an avid Disneyland goer myself. Since I was a little girl my parents would take me to Disneyland at least once a year. Once I got older I decided to get an annual pass for the park because of my love for Disney and the park itself! I have had an annual pass for about seven years now, which makes me believe that I could give great advice to people who are interested and want to go to the park but do not know all the tricks and tips to make the most of their time there. Here are eight tips that I have constructed for the people!
The Happiest Time of the Year
This is one of the hardest things to tell and share advice on because Disney is always coming out with something new which is why the park always stays busy! Non-peak times usually occur during the beginning of a new school semester. I know that it can be challenging for people to go, but that time typically has the least amount of guests in the park. When buying tickets on their website or app, it will tell you peak versus non-peak days. Non-peak days are the best time to go plus, it's cheaper!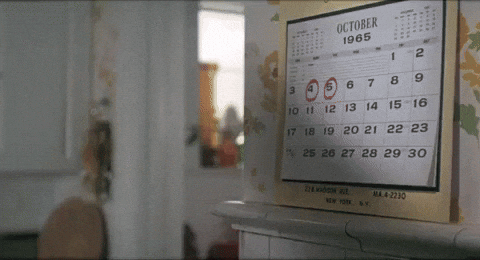 Along with timings of when to go, it's also important to look at the time of day you plan on showing up. Mornings are always quieter at the parks and have shorter wait times, I'd say up until 12 PM. Afternoon is when it starts to pick up because families are coming out to the park and ready to get the day going and finished. After the fireworks at 9:30 in Disneyland, that's when it dies down again because families are exiting the parks to put their children to sleep so that they can be up for the next day! So get up early and go!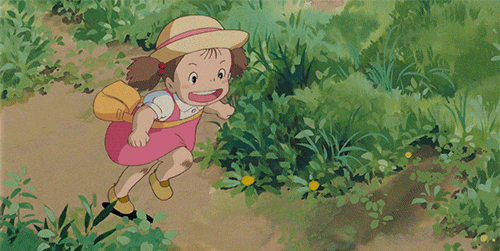 Download the Disneyland Mobile App in the App Store/Google Play 
One of, if not, the most important thing to do is to download the Disneyland App. From this application, users will have access to the park map, current attraction times, dining, characters, restrooms, activities, and much more. Another part of this app is that you can buy a MaxPass (very important), reserve dining, order food for pick-up, and link photos from your day at the park. Downloading this app is a MUST for a successful time at Disneyland. 
Where to get your Beauty Rest
Typically I love to stay at the Disneyland Hotel or anywhere on the Disney property because of the easy access to the park and the magical vibes each hotel gives off. My trick for staying there because it can be pricey is to book during one of their season savings which they always do. Disney is always promoting spring, summer, fall, and winter savings on their hotel rooms and ticket packages. So that's something to definitely keep your eyes peeled for. Another thing that is nice when staying with Disney is that you can book your hotel room, and then are only required to pay half of the total price. After you check-in for your trip, you then follow up with the other half of the payment. This is an awesome option because it gives you time to gather extra money in between!
I've also stayed at the Hilton Anaheim Convention Center, which is a great option and they usually do promotions as well. It is about a ten-minute walk from the park which gives you time to walk off all the food you devoured when leaving the parks at night! Other hotels that are good options is the Best Western Inn, Hilton Garden Inn, and Anaheim Marriott Hotel. You can further refer to this link.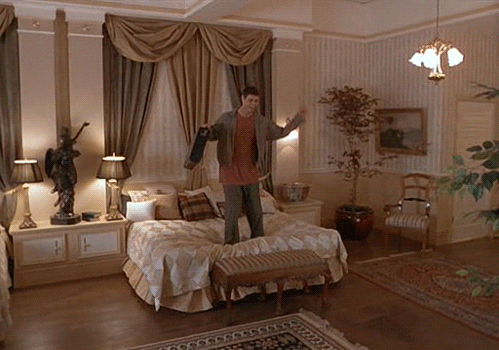 Parking at Disneyland
I have tried both parking lots while being at Disneyland. I know most people prefer to go to the Mickey & Friends Lot which has a tram that transports you to Downtown Disney. My hidden secret is going to the Toy Story Lot, which seems further away from the park but it is less impacted, which makes it easy to get in and out. From the Toy Story Lot, they transport you to a bus and drop you off in between Disneyland and California Adventure park entrances.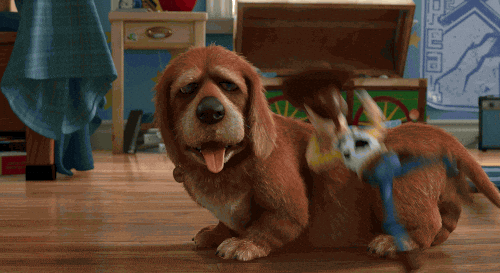 Magical MaxPass 
Many people are not aware of what the MaxPass is and I am here to share this true gem with you. The MaxPass is your way of getting Fast Passes on your phone! Disney created this in 2017, which helps guests not have to run to each ride in order to get a physical fast pass. From the Disneyland App, you are able to purchase the MaxPass for $15 per day. I know going to the park, guests do not want to have to spend more money but I promise this will change the way you spend your time at Disney! 
With MaxPass, once you scan your ticket to enter the park, you are immediately able to make a Fastpass on your phone. Typically, I get a fast pass for the more popular attractions. Next, make one for any smaller rides that have a wait time that you would not want to wait in. You can even be in the Disneyland Park and make a fast pass for a ride in California Adventure! 
From having the MaxPass, I have been able to make three fast pass reservations at once… which is so worth it and awesome! That is my secret to how I am able to get up to 10 to 15 rides in throughout the day.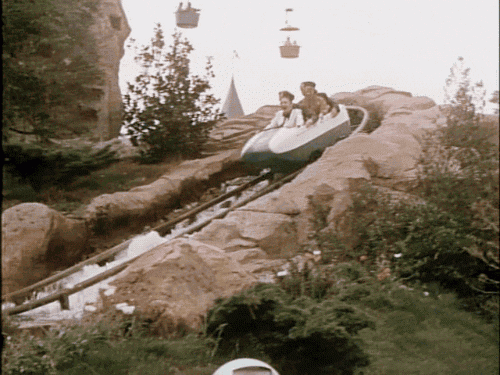 Foodies, Listen Up!
A lot of my followers asked me about the best food spots within the parks… honestly, there are just too many! If you are not interested in buying food or drinks at the park because it can get quite pricey, you are able to bring your own snacks and drinks to the park! I suggest bringing a water bottle with you because there are many refill stations around the park and any vendor is willing to give you water for free.
My favorite snacks to get in Disneyland are the Pickles, Dole Whip, Churros, Turkey Legs, Corn Dogs, and lastly the Beef Bulgogi Buns. In California Adventure my faves are Jack Jack Cookie Num-Nums, Mickey Shaped bread from Boudin, and Lemon Custard from Adorable Snowman Frosted Treats. 
Lastly, my top restaurants to eat in Disneyland are Cafe Orleans and Blue Bayou. In California Adventure, I recommend Lamplight Lounge, Award Wieners, and Wine Country Trattoria. But personally, I think the best restaurants are in Downtown Disney. Try Ralph Brennan's Jazz Kitchen or Naples Ristorante. Making reservations for all of these restaurants when planning your trip will make everything less stressful!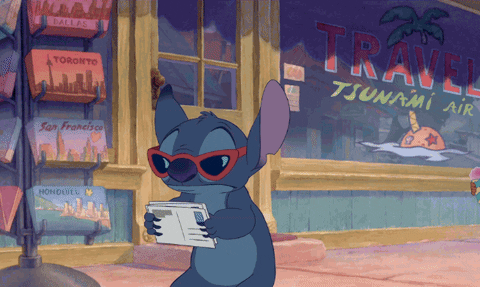 Locations:
Beef & Chicken Bao - Tropical Hideaway in Adventureland, Disneyland Park
Pickles - in Adventureland, Disneyland Park
Corn Dog - The Little Red Wagon in Main St., Disneyland Park
Jack Jack Cookie Num Num - Food Cart by the exit of the Incredicoaster in Pixar Pier, Disney California Adventure
Turkey Leg - Cart in front of the Mark Twain in Frontierland, Disneyland Park
Dole Whip - Tropical Hideaway in Adventureland, Disneyland Park
Lemon Custard - Adorable Snowman Frosted Treats in Pixar Pier, Disney California Adventure
Churros - Many different places in Disneyland Park and Disney California Adventure
Lamplight Lounge - Pixar Pier in Disney California Adventure
Award Wieners - Hollywood Boulevard in Disney California Adventure 
Jazz Kitchen - Near Monorail in Downtown Disney, Anaheim, CA 
Naples Ristorante - By World of Disney in Downtown Disney, Anaheim, CA
Cafe Orleans - New Orleans Square in Disneyland Park
Blue Bayou - New Orleans Square in Disneyland Park
Ready for the thrill???
I got a lot of requests to talk about best rides and which rides are worth the wait! To each their own, but I am going to tell you about my opinions on rides at Disneyland and Disney's California Adventure and break it down for you! 
At Disneyland Park, you can divide the park by all the different lands, such as Tomorrowland, Adventureland, Fantasyland, Frontierland, New Orleans Square, Critter Country, and the newest addition, Star Wars Galaxy's Edge. I'm going to tell you my top three rides at each land:
Tomorrowland - Space Mountain, Buzz Lightyear Astro Blasters, & Autopia
Adventureland - Indiana Jones & Jungle Cruise
Fantasyland - Peter Pan's Flight, Storybook Land Canal Boats, & Matterhorn Bobsleds
Frontierland - Big Thunder Mountain Railroad
New Orleans Square - Pirates of the Carribean & Haunted Mansion 
Critter Country - Splash Mountain (ONLY worth it on a HOT day) & The Many Adventures of Winnie the Pooh 
Galaxy's Edge - Millennium Falcon: Smuggler's Run (only ride in the land so far)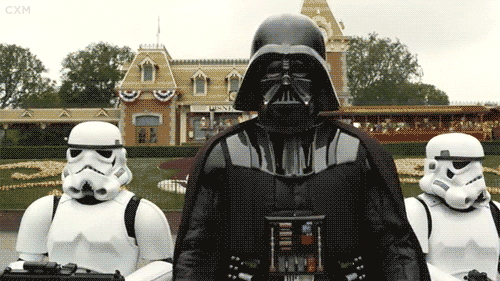 As far as it goes for Disney's California Adventure, I'm going to put a general list of my favorite rides in a particular order though based on preference. Since there are less amount of rides in the park I'm not going to divide it up by different parts of the park. Here it goes: 
Goofy's Sky School - Paradise Gardens Park in Disney California Adventure 
Incredicoaster (former California Screamin' … look out for the smell of cookies at the highest point on the ride) - Pixar Pier in Disney California Adventure 
Guardians of the Galaxy ⎼ Mission: BREAKOUT! (former Tower of Terror)  - Hollywood Land in Disney California Adventure 
Soarin' Around the World - Grizzly Peak in Disney California Adventure 
The Little Mermaid ~ Ariel's Undersea Adventure (BEST on a hot day… lots of AC) - Paradise Gardens Park in Disney California Adventure
Pixar Pal-A-Round (my preference is Non-Swinging because I get motion sickness easily) - Pixar Pier in Disney California Adventure 
Radiator Springs Racers - Cars Land in Disney California Adventure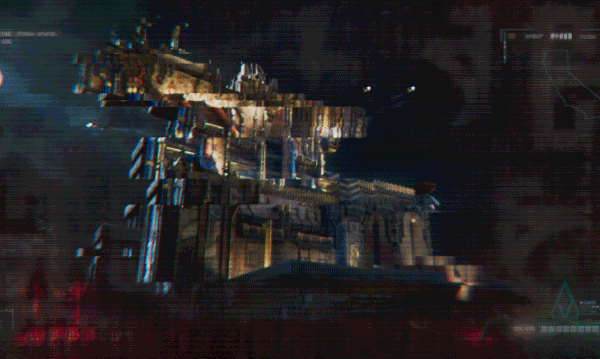 I hope that with just these few tips, I have been able to help the people out! Disneyland is a place of happiness… don't try and stress yourself out to do EVERYTHING or else you won't be able to enjoy your time there. Give yourself at least two days in the parks so you can fully experience what you want! I will for sure be writing more articles about all things Disney and the park itself, so look out for those! You are also welcome to follow my Instagram because I post many things Disney there. 
"If you can dream it, you can do it!" - Walt Disney