5 Glossier Products You'll Love
In recent years, the makeup brand Glossier has surpassed it's limits of wonders. Established in 2014 as a "skin first, makeup second" brand, Glossier has built their empire off only the best ingredients for their products. In addition to their wide range of makeup products, Glossier also carries skincare items, body products, and fragrance. Aside from their online shop, Glossier has storefronts in Los Angeles and New York. They also constantly have pop-up shops in cities all over the U.S. (and the globe)!
When ordering online, all first time buyers have access to 10% off on their first purchase! Who doesn't love a good discount? ​All Glossier products come in a cute pink bubble zip pouch and which includes a seasonal sticker and a product sample of your choice!
As you can tell, I am quite a fan, so here are my top 5 holy grail Glossier products: 
The gel-cream blush comes in six different shades which are completely buildable and can be applied with your fingertips. My personal favorites are the shades "Dawn" and "Beam."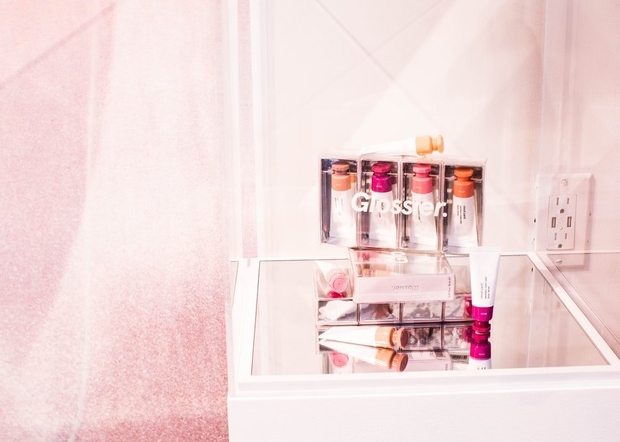 This is a lip gloss unlike no other (unscented and not sticky), and comes in three beautiful, long-lasting shades. My absolute go-to shade is "Red" which gives you a really nice glossy, red tint. 
Maintaining your eyebrows is a must, which is why the Boy Brow gel – whether in clear or any of the other three shades – is perfect. The formula is a creamy wax that will thicken and shape your eyebrow hairs into place. 
The Colorslide eyeliner is offered in 14 versatile, long-lasting shades that will not disappoint. Unlike other pencils, the eyeliner pencil is easy to swipe on and is a great way to get creative with your makeup! My favorite Colorslide eyeliner is in the shade "Early Girl". 
Another favorite lip product is the Balm Dotcom that comes in 8 yummy flavors. This balm provides a nourishing feel in either no or sheer tints. My two favorites are "Cherry" that has a sheer red tint, and "Coconut" which is not tinted.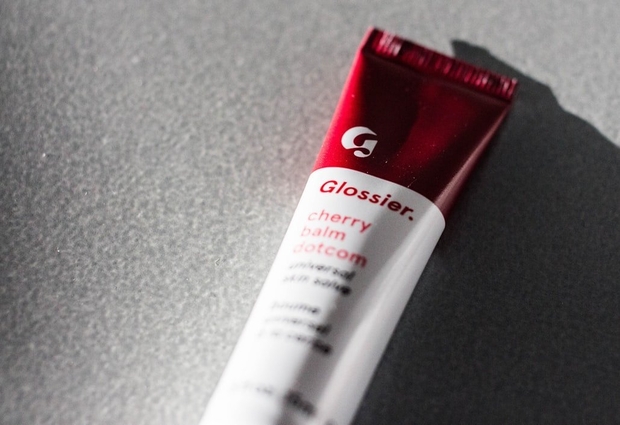 Although there are just a few products listed here, Glossier offers many others – some of which I am eager to try, such as the Lash Slick mascara and the Vinylic Lip in "Disco." 
Many of the products I have listed above, and the vast majority of the products on the site, can be purchased in bundles. This way you can try more Glossier products at a cheaper price! Some examples of these sets are:
1. Cloud Paint Duo ($30)
2. Lip Gloss Trio ($36)
3. Boy Brow and Brow Flick Duo ($30)
4. Balm Dotcom Trio ($30)
5. Lash Slick and Colorslide Duo ($25)
Happy shopping!