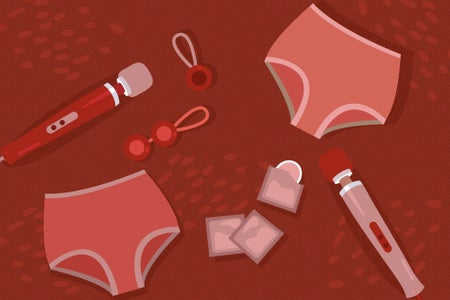 Adebusola Abujade / Her Campus Media
Zoella Versus AQA: When and Where Can We Talk About 'Taboo Topics'?
Successful YouTube and social media star Zoe Sugg has spoken out against an exam board after they dropped her content from it's GCSE syllabus. The star says that the decision to remove her website undermines her work's purpose and ''clearly shows that there is a long way to go''.  
Since 2017 the 'Zoella' website has been on the AQA Media Studies Syllabus but it was  recently removed on the basis that the content has become inappropriate. The material is also said to have been used without Sugg's consent or knowledge in the first place.  
The 'Zoella' brand is a female-run blog and website which aims to tackle a wide variety of  subjects, from mental health to female masturbation. In fact, Zoella had not long ago published a review of the year's best sex toys amongst other mature content to help ''spice up your life''. However, according to AQA, the decision was not based upon solely one or two articles.  
Despite this recent controversy, founder Zoe Sugg expressed her determination to  continue inspiring and supporting young women via the platform. The YouTube star took to her social media account to address the issue. She heavily criticised the exam board for  censoring these 'taboo' topics, suggesting that this censorship contributes to the troublesome misconception that female pleasure is something abnormal or "that we should feel ashamed of". The Instagram post was generally met with support from her more than 9 million loyal followers. 
Zoe very openly shared her disappointment with AQA, claiming that the decision totally  undermines the aims of Zoella's work and only further highlights the persistent stigma surrounding female sexual expression. Whilst acknowledging that the website's content is generally targeted at slightly older women aged 25-35, she argued that the exam board's decision was still very concerning. Her argument being that these important issues should be discussed with teenagers at the age when they begin to understand  their own bodies. 
If teens are being 'protected' from these topics, how are they supposed to properly learn  about sex and relationships? Teenagers today are being exposed to a sex-saturated  culture and attempting to navigate through this landscape is increasingly overwhelming. Yet formal education in this country appears to still be based on somewhat outdated principles - is it really fair to keep young people in the dark?  
This whole controversy has arguably resulted in the emergence of an online space in  which young people can share their own opinions on the issue. What's more, Zoe  concluded her Instagram post by reassuring her followers that Zoella will continue writing  about these important topics. The AQA exam board has since released a statement explaining that their decision was not a criticism of Zoella's work "or the suitability of the material for their target audience".
Although social media often circulates problematic ideas and can be somewhat overwhelming, Zoella amongst others, continue to do the important work that needs to be done. In challenging the stigma surrounding female sexual expression, Zoella has the potential to help many young women for their role in opening up conversations on these 'taboo' topics is arguably more crucial than ever.  
If you'd like to check out some of Zoe Sugg's work please follow the links below.  
• https://www.instagram.com/zoesugg/
Words By: Olivia Snelson
Edited By: Harsheni Maniarasan