Top Five Halloween Makeup Looks
Halloween! It's that spooky time of year again when you're all stressed out over what to wear and the anticipation almost fills you with dread. Except this time you're asking yourself, is it even worth getting a costume for my little audience of six who'll be sat in my living room? While the restrictions of the pandemic have definitely dialed down the level of excitement for Halloween this year - the show must go on! Personally, I've always been a fan of Halloween, I've never been convinced enough to buy a single-use costume that's just going to collect dust and get thrown out eventually. So if you're anything like me and you're feeling festive yet unwilling to splurge, here are a few makeup looks that you could do instead! Just use whatever's already in your wardrobe and be prepared to get showered in compliments. 
1) Euphoria
The best thing about dressing up as a character from the popular 'Euphoria' series is that you don't need a fancy dress costume. Just pop on some glittery eyeshadow and gems and you're all set!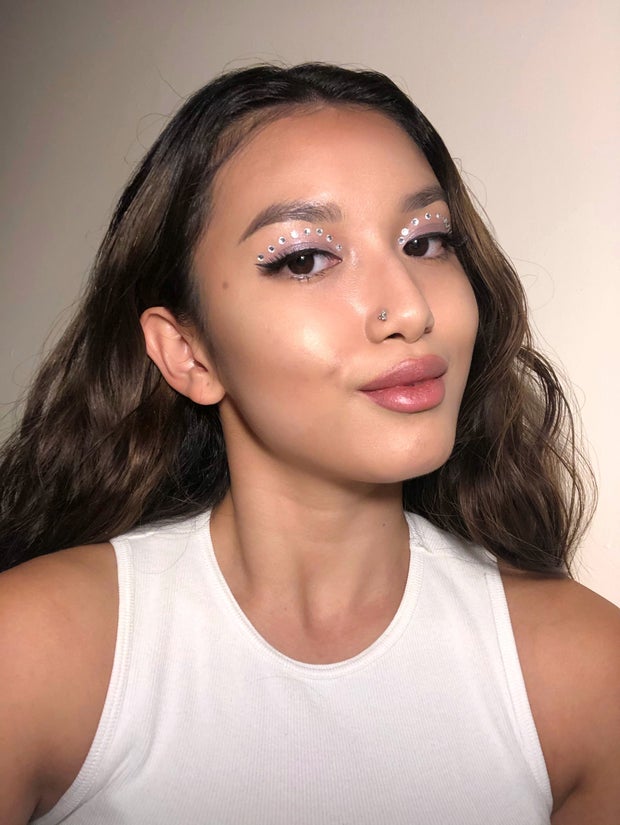 Original photo by Ellis Idris
Inspired by: Euphoria 
2) Scarecrow 
Grab some orange, gold and brown eyeshadow, eyeliner, lipstick and paint it all on. You'll end up with this cute scarecrow look that just screams Wizard of Oz vibes. Don't worry, you'll definitely attract more than you'll scare off if you know what I mean!
Original photo by Ellis Idirs
3) Vampire
This vampire look is the definition of "less is more". On top of the ordinary smokey eye and red lips, animate it by adding some squiggly lines and voila, you've got it on lock.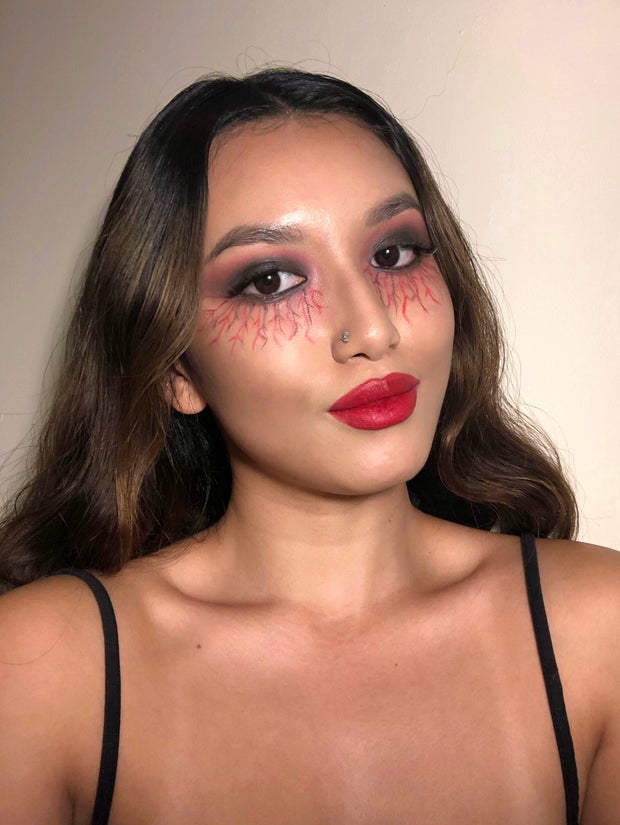 Original photo by Ellis Idris Inspired by: @leylarose
4)Clown
Creepy or cute, not sure which look to go for? Dab on the bright colours in your palette that you'd normally avoid and draw on some eyeliner. You'll have this colourful clown makeup look that's just to die for.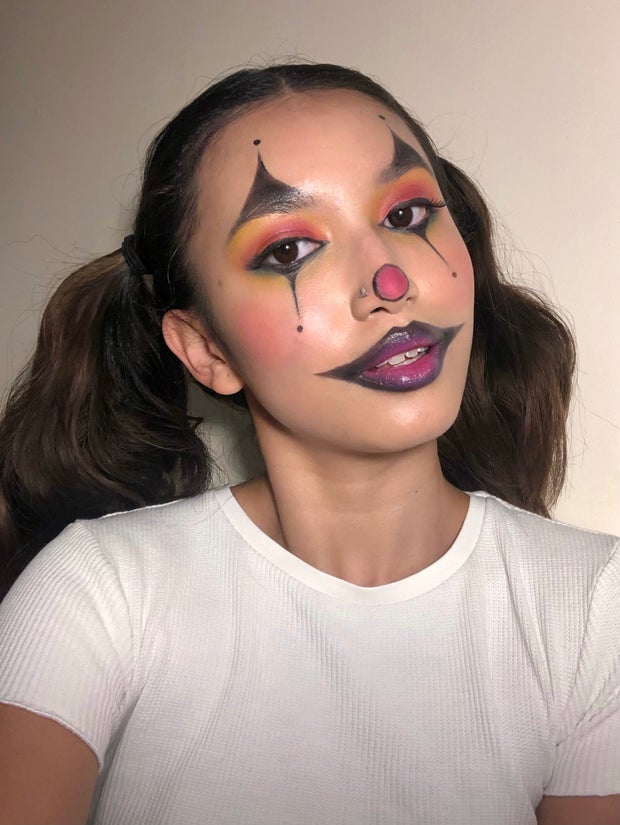 Original photo by Ellis Idris Inspired by: @bygeorgiam
5) Crystal Skull 
An easy way to jazz up the classic skeleton look; add some crystal stickers and a pop of colour to match!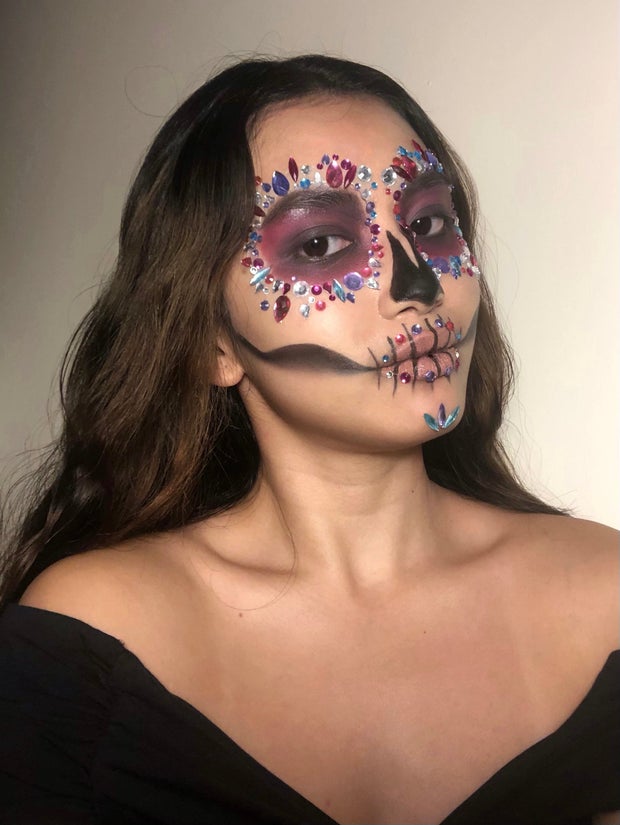 Original photo by Ellis Idris
Words and Photos By: Ellis Idris
Edited By: Anthea Pei