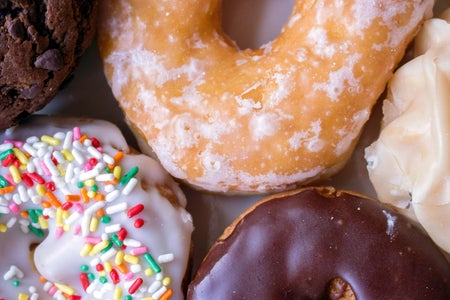 Temple Donuts Met With Backlash
Temple Donuts, a coffee shop popular with students in Leeds, have recently been called out for racism. Former employee Sabrina took to Facebook to share her awful experience whilst working for Temple, she pointed out the hypocrisy of the company supporting the Black Lives Matter movement on social media whilst simultaneously not taking actions against racism in the workplace.
In her Facebook post, Sabrina highlighted the abuse she had received by another employee, being referred to as a "slave" and told that he could send her back to "her own country." According to Sabrina, the employee faced no repercussions for his actions against her. The status quickly went viral and she received a lot of support in the comments, with many saying that they would no longer be purchasing from the store.
The coffee shop responded with a series of slides posted on their Instagram, saying,
"We are deeply sorry that someone has suffered whilst working for Temple. As a business we have always tried to be as inclusive and open as possible and to support causes that we do genuinely believe in- but it is now clear to us that we have failed."
 Their apology was not met with acceptance; former fans of the coffee shop commented on the post expressing their disappointment in the business.
Temple Donuts eventually shut down their Instagram account all together, however Instagram accounts dedicated to exposing the behavior of the brand appeared in their absence. Accounts such as @templecoffeedonuts began posting screenshots of the personal accounts of the owner of Temple, Simon Erl.
The account found examples of the Wolfsangel symbol, which is commonly associated with the Nazi party, and a pair of swastika-patterned socks on the co-owner's Instagram. Erl, who also is a tattooist, revealed in an interview in 2010 that he will "draw a swastika with as much thought and meaning as a school boy draws a cock and balls on the toilet wall.
Eventually Temple Donuts reactivated their social media, posting a video statement in which both Erl and co-owner Nadine Oxley denounce any claims that they hold right-wing racist views. They apologised to former employee Sabrina and confirmed they would be investigating the racism allegations.
It's clear that in 2020, there should be absolutely no place for racism. In a time where people across the globe are marching for their rights, it's disappointing to see a seemingly accepting independent business treat its black employees this way. However, the huge reaction to the racism of Temple Donuts is a good sign. People are becoming more aware of the power and privilege they have as consumers; we have the ability to fund businesses whose morals we align with.
Hopefully, Sabrina's statement inspires others to speak up about the injustices they have faced. As a community, we need to start standing up for justice – you can make a change by going to a protest, signing a petition or even switching where you get your coffee and donuts from.
Words By: Chloe-Nicole Arnold
Edited By: Laura Murphy