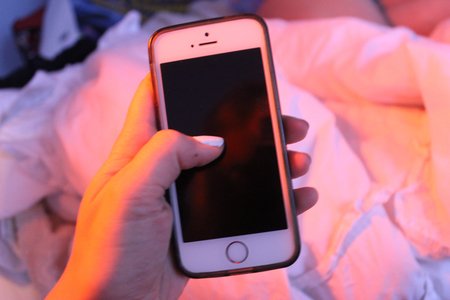 Anna Schultz / Her Campus
How Productivity Apps Transformed My Third Year at University
It's easy to get overwhelmed sometimes. But I find that having these apps readily accessible on my phone really helps me to keep on track with third year stress. Personally, I prefer to plan out my workload visually and the combination of all of these different apps helps me to do so. We all love a list, so I have included a list app, but I wanted to take it one step further to help you feel more on top of things! I've shown you how I use these apps to try and give you some ideas.
The first app I use is 'Habit' which is I guess quite self-explanatory, but the visual design of this app makes it extremely satisfying to use. This app is great for reminding you to keep on top of the basics and making sure you're looking after yourself, which can be difficult in stressful periods. It's also a good one for staying on top of any New Year's resolutions; below are some that I'm trying to keep up with at the moment. What I like about this one is that you can see what habits you're great at, and which ones need more work. Also, unlike daily lists, it puts your habits into a larger perspective. Didn't go to the gym today? Well look how many other times you've managed it! Once you have some healthy habits in place, a healthier mindset should follow, helping to manage the everyday stresses of uni life.

The next app is aimed at encouraging you to put down your phone and removing distractions in order to help you to focus on more important things. This is generally popular amongst students, but I hadn't even discovered this app until my second year at uni and I wish I could've discovered it sooner! In revision periods, or the days before a deadline, this app helps me to spend my time working in the library efficiently, so I can have more time for the things I love doing (like sleeping). It's also pretty fun to use, being able to 'buy' a range of different trees to personalise your own forest with the coins you gain from time spent focussing!

Anna Schultz / Her Campus

My favourite way of organising my uni timetable, alongside other social and extra curricular events is the 'Google calendar' app. This might be an obvious choice, but that's because it's so easy to add, edit and share your timetable with others. In busy periods, it's easy to forget some plans you've committed to, or that doctor's appointment you booked a while ago. This is why the reminders for the events you set, whether that's a week or an hour before, are so helpful. I'm sure a lot of you reading this like me constantly has their phone on them, so to have your schedule readily accessible, and be able to be reminded of where and when you're supposed to be is that extra helping hand in stressful uni periods.

I love to use this list app which allows you to create several to do lists simultaneously. This app is pretty basic but an essential for me in terms of breaking up larger workloads into smaller, more manageable tasks. I use this app to make a list every morning for specific tasks like the essays I need to read for an assignment, readings I need to do for a seminar. This means big deadlines and texts I have been assigned seem more realistic and achievable. Even if you use this app for other things, like food shopping lists or lists of books that you need to find in the library, having all this information organised and readily accessible will save you a lot of time.
Ultimately, I think these apps are a great way of giving structure to the chaos that is uni life. By being able to compartmentalise different aspects of everyday uni life will hopefully introduce some balance between your workload, socialising and most importantly, looking after yourself. I hope this helps to prevent feelings of stress, anxiety and helplessness. When we prioritise time for the things that make us happy, that is when the best work is produced!
Words by Holly Kelly.
Edited by Tara West.