Her Campus Leeds International Women's Day Interview: Rosie Harkin-Adams
Rosie Harkin-Adams, a newly turned 21 year-old Pisces born on International Women's Day, is currently in her second year studying History at the University of Leeds. Although she says that her star sign makes her a "sensitive" individual, I have come to view her as a bubbly, friendly and passionate person after getting to know her.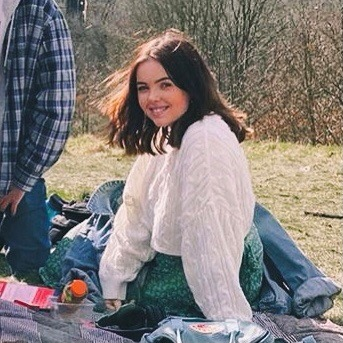 Photo by Rosie Harkin-Adams
Rosie is a bookworm with an extensive library and she loves collecting vinyl records. She joined Her Campus recently purely by accident but fell in love with the "Big girl power feel it has". Her absolute favourite article is her most recent one titled, 'I May Destroy You' Golden Globes Snub: Why is Hollywood Still Racist?'. It's her favourite because writing it allowed her to explore interesting topics and she is a firm believer that "the best articles are the ones you feel passionately about".
Despite only recently joining Her Campus Leeds, Rosie has already written a few great articles; about veganism, the gamestop controversy and film reviews which you can check out here. In light of International Women's Day, I interviewed Rosie on what this day means to her, how she came to understand it and the women that she admires.
What do you think makes an individual inspiring?  
I think having compassion and understanding for people from diverse backgrounds is important. Not everybody possesses that trait, so I think people who take into account that not everyone has the same opportunities while also making an effort to be inclusive and provide a platform for everybody is truly inspiring.
I totally agree with that! Which aspect of your life do you seek inspiration for most?
I struggle with confidence a lot so I try to surround myself with people who inspire me so that I can build the courage to take on opportunities. I remember that when I wanted to sign up for Her Campus, I was so nervous, and I spoke to my mum who pushed me to do it which turned out to be so much better than I had expected.
Aw, that's amazing and I'm so glad that you joined! Who is the most inspiring woman in your life?
Definitely my mum. She's such a massive feminist - she has been ever since she was a little kid. She has more confidence than anybody I know. She's loud, unapologetic and unafraid to be unpopular when standing for what she believes in. Being a child, it was truly inspiring to see, especially a woman, doing that. I think she's amazing.
That's so sweet and your mum sounds so admirable. What lessons have you learnt from the women who inspire you and how do you use them in everyday life?
The women who inspire me are my mum and her friends. They're all such strong women who encouraged me from a young age to take up space, be heard and not be afraid to call out people when they're wrong. I try to live by that everyday in all aspects but especially speaking up in seminars.
It's lovely to hear that you were surrounded by such powerful women. If you could meet any woman from history, who would it be?
This might be a common answer – but I love Marilyn Monroe. She's always been my style icon and the more I learn about her, the more I admire her. There was a story I came across about how Ella Fitzgerald wasn't allowed to sing at certain clubs because of the color of her skin and Marilyn Monroe, being so famous at the time, said that she would sit in the front seat of a club if they allowed Ella Fitzgerald to perform onstage. She had the opportunity to give somebody else a platform and she took it, especially during a time when doing something like this was unpopular. I think that's amazing.
Definitely, I think that back then it would be hard not to be frowned upon to do something like that but she did it regardless. How do you wish to inspire others?
I'd like to encourage people to take opportunities and embrace it. Don't let anyone belittle you or make you feel small. It's hard to have confidence to go for the things you desire and some don't have the backup to go for the top job so I think it's important for me to provide that support as much as I can.
I love that answer and I hope to do the same! What will you be doing to celebrate International Women's Day this year?
Funnily enough, Women's Day is also my birthday so I'll be celebrating that, but I also have some great housemates - some girls who, I'm sure, will do something to celebrate International Women's Day too. Maybe watch a good rom-com or something like that!
That's amazing, I hope you have a lovely birthday, although it'll already be amazing because it's on International Women's Day! Finally, what does International Women's Day mean to you?
I've always loved International Women's Day and I see it as an opportunity to celebrate the amazing women around us. I don't think our appreciation should be limited to the 8th of March but I think it's great to have a yearly reminder - also I love the fact that it annoys some men!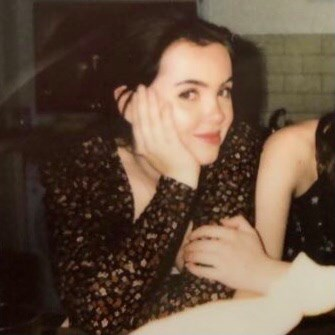 Photo by Rosie Harkin-Adams
Words By: Ellis Idris
Interviewee: Rosie Harkin-Adams
Edited By: Dasha Pitts-Yushchenko