Last week, I had the pleasure of interviewing Leeds Playhouse's Regional Theatre Young Director, Sameena Hussain, to talk all things 'A Christmas Carol'.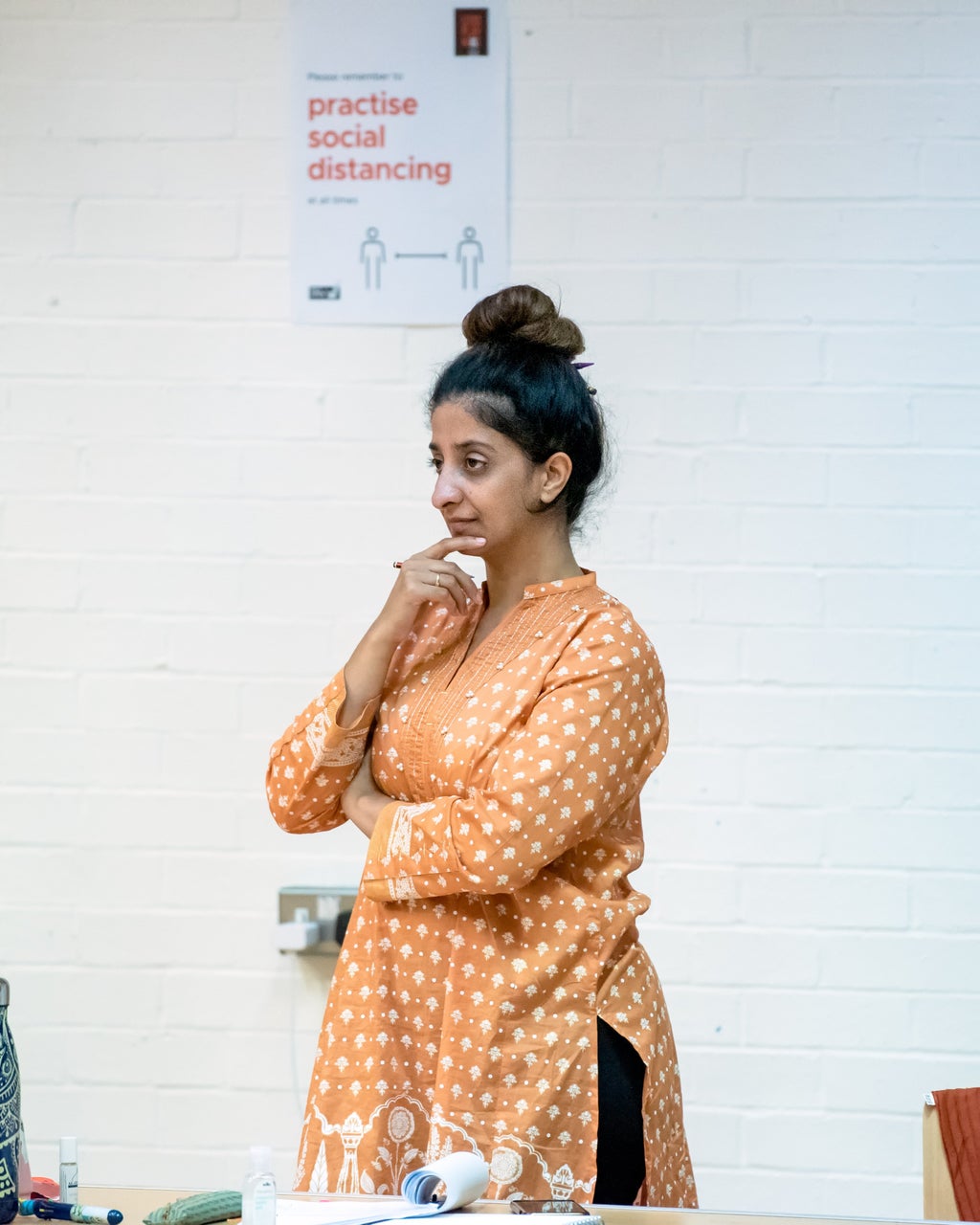 This year has been a hard one for the theatre industry, with closures and unfortunately many practitioners losing their jobs. But Leeds Playhouse wanted to ensure we could still feel the magic of stage lights, the warmth of laughter and a sprinkle of Christmas cheer, this year.
'A Christmas Carol', adapted by playwright Deborah McAndrew and directed by the Playhouse Associate Director- Amy Leach, will be playing from the 16th of December (with the hope that Leeds is taken out of Tier 3) to the 9th of January.
Image Courtesy of @leedsplayhouse
How are rehearsals taking place with social distancing guidelines?
"We have just entered our fourth week of rehearsals, and we are following all guidelines by keeping actors socially distanced. It is a lot of peoples first job since COVID-19, so the theatre wanted to ensure everyone felt safe and comfortable in the rehearsal room to create a strong piece. There are quite a lot of guidelines that have been set out, so we had a zoom rehearsal on the first day as there is a lot of information for the actors and creatives to know.
In the morning we have a temperature check, everyone has their masks on, and everyone has a station in the room that's their own place with hand gel and their own props because we can't touch everyone else's props!
In terms of set design, the floor is set out like a star, and the actors must stay at the points on this star to know they are sufficiently distant from the other actors. It doesn't feel out of place either because the set design is really Christmassy, so it looks quite normal! It just allowed us to be more creative and have peace of mind when working.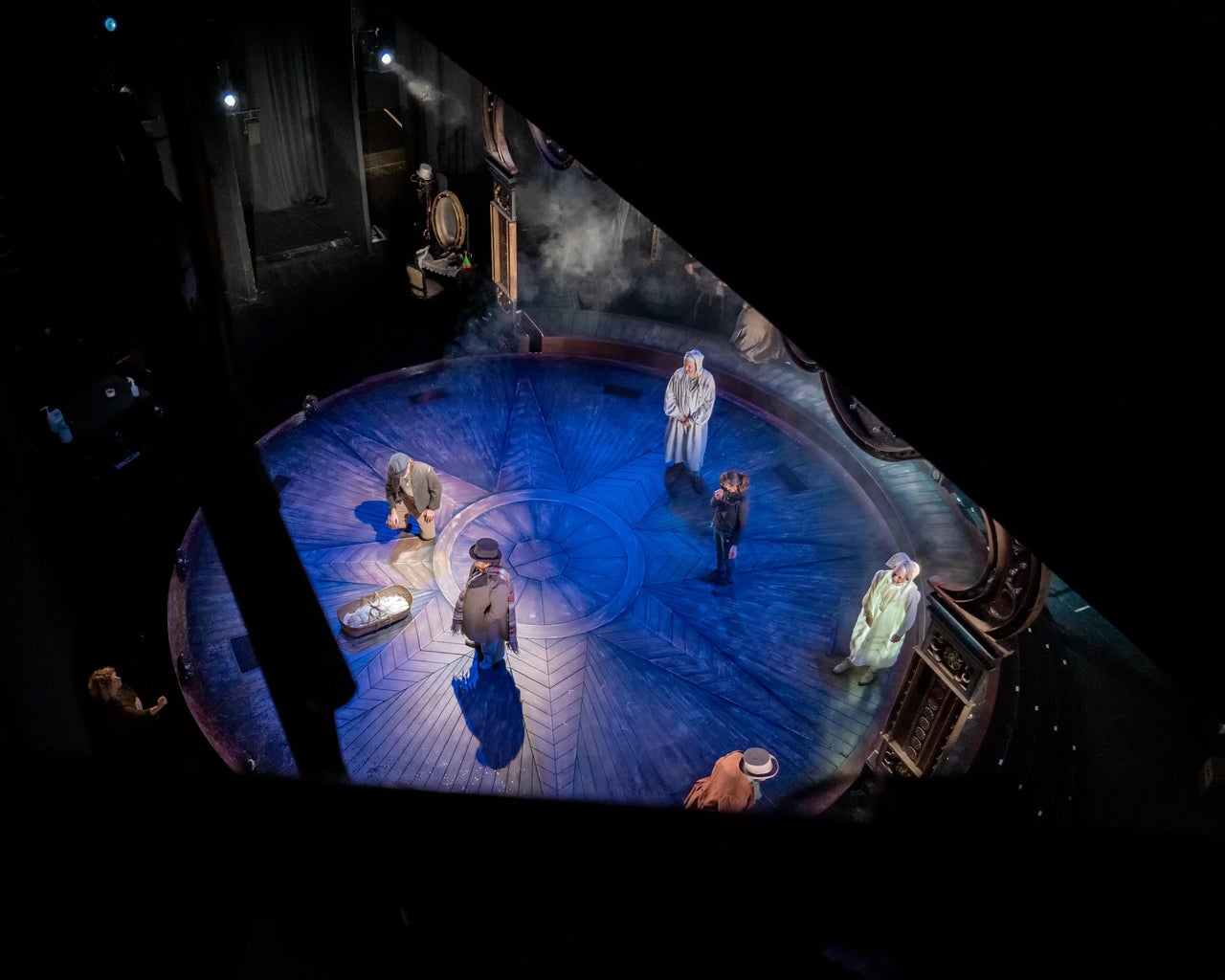 One thing the actors and directors have struggled with is going against your gut instinct at times, as they may want to have contact or be in proximity with one another, but they just can't. It has allowed people to be more honest and open in the rehearsal room however, as they can say what they want to do, and we modify it so we can play within the boundaries of the guidelines."
I love that you're using integrated sign language in your production- is this the first time you've worked on a BSL play? And How is this different from usual directing?
Sameena noted that 'A Christmas Carol' was the first time she had used integrated sign language in a play she was working on, but she had worked on other plays with creative audio description.
"The BSL interpreters are embedded into the show- they're not just an added extra on the side. This allows a way more exciting and creative process to be unlocked, and it creates new moments in the show that are quite special. We have deaf actors as part of the ensemble, alongside BSL consultants who are always part of the conversation to help our work be the best it can be."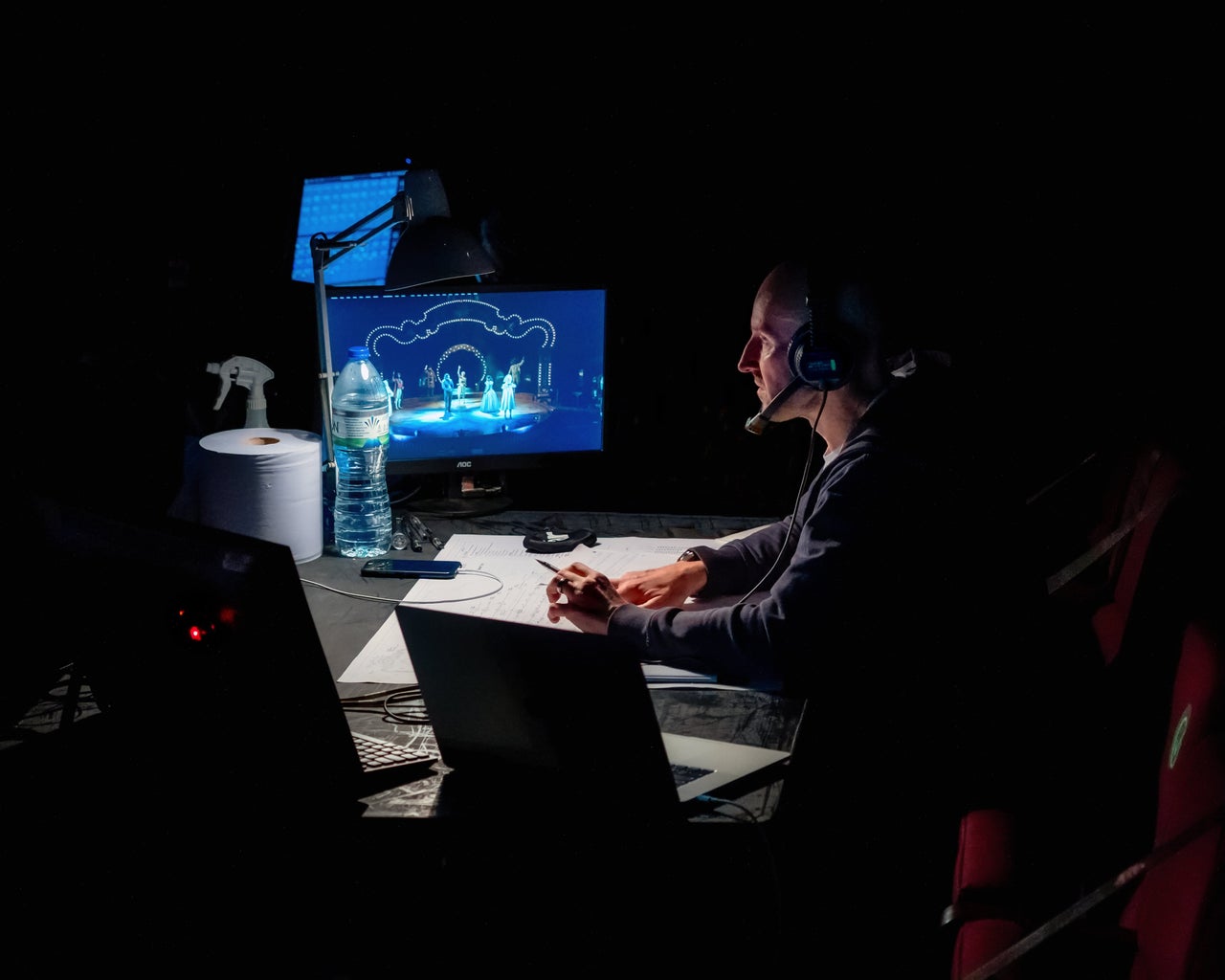 Do you have a favourite part in 'A Christmas Carol'?
Sameena told me that she loved the Ghost of Christmas Present. "The future and the past are just illusions that live in our minds- we should focus on the present."
How have you found your experience as a female director? And do you have any advice for women who want to enter this industry?
"There are No Beginnings by Charlie Miles really stays with me. It was such a powerful project to do with an all-female creative team. It was so empowering working with such amazing women on a piece about sisterhood and solidarity, and the effects that that period of history had on women, both then and today. The feminist archives based at University of Leeds actually really informed our work."
I think Sameena gave amazing, inspiring, but realistic advice:
"Know what you want. Where do you lie on certain issues? There are times you will be on your own here, but if you have conviction in what you believe, do not be afraid to fight your corner.
Make connections and listen to your gut.
There is this myth that it will only take passion and hard work, when actually, sometimes the system isn't built for you to succeed. There are certain obstacles that are going to be in your place because you're a woman, because you're a woman of colour, because you're a trans woman, because you're a disabled woman. Do not dismiss this. And give yourself a break because of it."
I'm going to carry this advice with me for the rest of my life. I think it's so important to remember that things are changing but have not fully changed yet. Look after yourself and be kind to yourself.
I can't thank Leeds Playhouse and Sameena Hussain for setting up this interview with me. If you're in Leeds, you have to go and see this show. Here's the link to buy tickets:
https://leedsplayhouse.org.uk/events/a-christmas-carol-2/
Words By: Anna Duffell
Edited By: Tamikka Reid