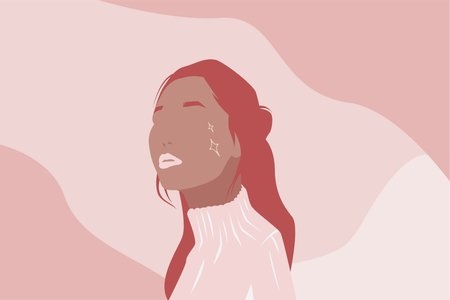 Original Illustration by Gina Escandon for Her Campus Media
What Her Campus Means To Me
I joined Her Campus at the beginning of my first year of university. At first, I joined it to gain more experience in writing since I'm a journalist student. As my time in the Brantford Her Campus chapter passed, I realized that it was more than just a way for me to gain writing experience.
I am a very introverted person and have a hard time meeting new people and making new friends. Like I said earlier, I joined Her Campus in my first year of university when I moved to a new city without my family or anyone familiar, so it was hard, and I felt very lonely. But Her Campus helped me meet new people that I don't think I would've met nor talked to without it. I met fantastic young women who, in my point of view, have a lot to give and show to the world.
As a writer for Her Campus, I am able to share my interests through my articles. I am a person who likes a countless number of things (some of my interests would surprise you) and I love sharing and making people interested in the things I love. So being able to do that is amazing. I am thankful to Her Campus; I found an outlet where I am comfortable enough to write about things that I still have issues talking to my family and friends about. Last October I wrote an article about my mom and her breast cancer, which is a subject I can't talk about without tearing up, but writing about her felt so good and gave me the feeling of a weight being lifted off my shoulders.
When I joined Her Campus in September 2018, I would've never imagined that a year and a half later it would mean this much to me and bring me so much joy.  I still remember the day my first article was posted and the immense joy I felt being a "published" journalist as I started my first year as a journalism student.
For me, Her Campus is a safe place, where I am able to share things without being scared of what people will think of it. I hope I can bring a little bit of a lot of happiness, safety, or maybe the feeling of being understood to the people who read my articles. I also want to thank them for reading my articles because it means a lot.