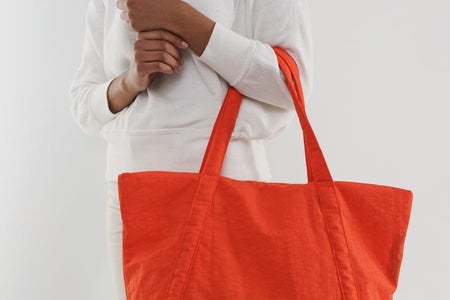 How to Rock Fashion's Biggest Trend: Monochrome
Monochromatic outfits have recently become a major trend among many celebs and Instagram influencers. Whether it's a classier modest black look or an outrageously funky neon orange look, monochromatic outfits generally follow three simple rules to make them interesting and appealing:
1. Layering 
Layering is so important with monochromatic outfits because it adds shape and dimension; something to break the look up so you don't just look like a blob walking down the street. It also helps with dressing for the season, incorporating multiple shades of your color of choice for some visual interest, and dressing up or dressing down a look. The easiest way to layer with monochromatic looks is with large statement jackets, as a lot of celebrities like to focus the layering on their torso area. Wearing multiple drapey shirts or sweaters peeking out from a jacket is probably the most common way layering is done, as layering on the bottom tends to make an outfit look too busy. 
2. Texture
While keeping the same fabric/texture can sometimes elevate a monochromatic look to the next level, a lot of times it's too overwhelming for the eye, especially up close. So in order to keep you from looking like you bought a matching tracksuit from Justice, I recommend experimenting with different textures. Some of my favorite combos are faux leather and faux fur, and velvet and satin. I also recommend corduroy for many monochromatic looks because it's one of the most visually interesting fabrics.  
3. Accessories
Accessories are probably the best way to add to monochromatic looks without getting lost in the fabric. Probably the most common accessories used are purses, sunglasses, and belts as jewelry tends to take too much attention away from the actual outfit. That being said, if you have a statement necklace that matches perfectly with your look, show it off! Fashion is all about being yourself anyway. But the main rule with monochromatic outfits is to simply pay attention to details.