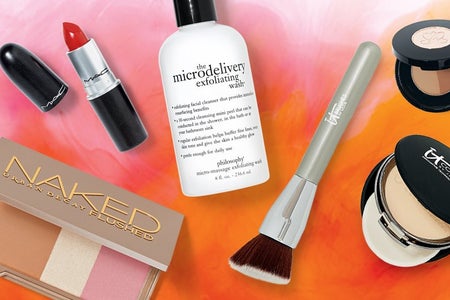 Is Holiday Limited Edition Makeup Worth It?
The holidays are right around the corner and if you are a beauty lover like me, you can't help but see all the ads for holiday beauty sets. Makeup companies have been releasing their holiday makeup since early September and social media has been blowing up about them. But are holiday limited edition makeup early worth the hype?
If you are shopping for a beauty lover or if you are a beauty lover shopping for herself, it can be hard to decide what to pick up this time of the year. Beauty brands create gimmicky palettes and lip sets to attract the attention of holiday buyers. Big box sets of 10 lipsticks with the shiny sticker saying a $100 value only for $60.  While retail stores slash the prices of makeup for limited sales on some of their least sold products, giving you the illusion that you're early getting a deal.
If you are holiday shopping for makeup this year, keep an eye out for holiday sets and holiday sales because chances are these products are not worth your money unless you've already been eyeing the product before the sales. The majority of holiday sales are just the company attempting to get into the red snd push products at what seems like a deal. But the chances are the product was already overvalued because they still come back with a big profit. Only spend your money on what you actually want and try to avoid the sales from swaying your views. Would you buy it at full price?
As far as limited edition holiday sets, many of these sets are of a lower quality than the formal product. These sets are notorious for using already made shades or going with a cheaper manufacturer which gives you a different formula. Many people have picked up their favorite brand and have been disappointed with the quality of a lipstick they swear they own in the big size. Beware of the holiday package trap and look into the reviews of the makeup sets if you do intend to buy them. But more often than not it's better to buy a permanent product.