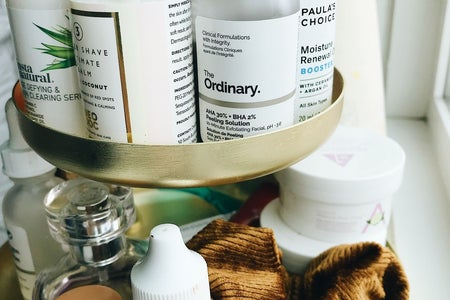 An In-Depth Review of The Ordinary
The Ordinary has been all the hype online, but there are so many products and so many reviews. Many of the reviews are made within a month of using these products. The reviews of these products however will be based on three or more months of use. If you have been interested in the Ordinary and want a quick guide to some of their most popular products, look no further. 
This is by far one of my most favorite products. I have very dry skin, especially in the fall and winter. This product has helped my skin to stay moist and glowing. I have used this every day right before applying my moisturizer. I suggest anyone with dry skin pick this up now, this is one of the best products for dry skin. 
The media hypes this up and makes it out to be a miracle serum. This is not a miracle serum. It took about a month to show results while using it every other day and still have acne pop up on my face. However, the acne is smaller in size and tend to go away in a matter of days. I have also noticed that I generally have less acne and my face overall seems smoother. I did not have any irritation while using this product, just avoid the eyes and mouth. 
It is very hard to find a retinol product over the counter for acne or starting to preserve the skin as a pre antiaging. This product soaks into your skin. I have never had any problems with irritation or greasiness. Three months is not long enough to see results in a 20-year-old, but I have no complaints so far. When starting this product, start with using it once a week and building up to using it more. I currently use it two to three times a week. 
I decided to try this serum because it is recommended that women in their 20s get a good vitamin c serum and use sunscreen. I did not like the constituency of the product because it was grainy and it had a long-lasting smell of oranges. However, this serum has helped to brighten my skin and has aided in removing my dark spots. I had no irritation. This is not my favorite product, but it works. 
I do not recommend this product for sensitive skin or irritated skin because it does sting. It is suggested to use this product a max of twice a week, I use it once a week. This product seems to work overnight, I leave it on for ten minutes and the next day my acne is gone and my skin is so much smoother. Alittle of this product goes a long way and overall it works very well.