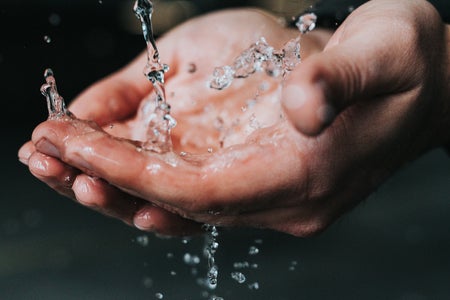 Beauty Binge: Defeating Acne-Prone Sensitive Skin Without Acne Products
Acne is one of the top skincare concerns that teens and twenty-something-year-olds complain about. Just ask around with your friends and you will see a common pattern. Now I've tried it all-l Clean and Clear, Proactiv, that weird local all-natural brand and Neutrogena. All the bottles full of claims to make acne zap away and leave smooth skin, but many of these products lead to disappointment and rash if you have sensitive skin.
Most over the counter acne products are not safe for sensitive skin- the acids, fragrances alcohol, silicones, sodium lauryl sulfate…. You get the idea. So that's why I suggest ditching your acne marketed products for products that actually work and don't cause burns.
Double Cleansing 
We have all heard about this Korean method and it may sound like old news- but if it's not broke don't fix it. Double cleansing is using an oil cleanser or dry skin then using a water-based cleanser after. Oil works magic on oily skin because oils help to break down natural oils on your skin and helps to prevent breakouts. It is designed to be more gentle than traditional cream or foam cleanser and helps retain moisture in the skin.
Oil cleansers like Neutrogena Ultra Light Cleansing Oil and DHC Cleansing Oil are great for sensitive skin. Though there are numerous products out there and it may take time to find the right one. My favorite water-based cleanser for all skin types is Garnier Micellar Water.
Moisturize your skin- but skip heavy oils
Many people with acne-prone skin are afraid of oils and moisturizers. This often causes the skin to become tight or skin cells to flake. But there is no reason to fear hydrating products if you use the right ones.
If your skin is oily you can generally skip using oil before moisturizing, but for girls with normal to sensitive skin, the oil may be necessary to keep healthy hydration. If you choose an oil to avoid anything that has coconut oil or mineral oil in the ingredient list, however, because they can cause severe acne. Also, beware of products that include tea tree oil because it can cause irritation. My favorite lotion is Cetaphil because it foes not include any harsh chemicals.
Avoid harsh products
I said it earlier but let me say it now, avoid harsh products like acids, alcohol, exfoliates, chemical…. You get the idea. A lot of these ingredients will cause irritation for sensitive skin and even normal skin. When you buy a new product you should always read the ingredient list. Don't exfoliate with harsh chemical exfoliates or psychical exfoliates, it will only cause large tears and lead to redness. You should use a mild chemical exfoliate that is sensitive skin safe. Avoid astringents and leave-on treatments (including leave-on acne treatments) because they can cause long term irritation and burning. If you use serums or treatments, check the ingredients to avoid a burning surprise.