Moving to university is a unique experience for everyone – but it's the uniqueness that seems to make it so great. Putting the nightclubs aside (RIP Glow, Sugar, and Generation), I've managed to experience some pretty original nights both in halls and town that I thought might be fun to share – especially with lockdown 2.0 looming over us.
Games Nights
One of the first times I sat down at a table with my current flat-mates was when I had the privilege of teaching them all poker. While we're not experts, I managed to successfully turn them into semi-decent players. What made the night particularly stand out was the fact that we had to improvise with dry pasta pieces in the absence of casino chips – a tradition we've kept for an entire year together whenever we sit down to play it. As a student, pasta can solve an awful lot of problems.
Another games night that stands out to me is playing good old Monopoly. It's hilarious how some friends can get so invested in this classic game. From people arguing over who gets to be the little dog, to people teaming up and stealing money together whilst drunk, this game certainly offers a wild craziness to it that I'd underestimated. I vividly remember my bestie sneaking me a free get out of jail free card under the nose of another player. Safe to say, no one can be trusted in Monopoly, especially with drinks. 
Midnight Arts and Crafts
This often happens unintentionally. Sometimes you just have to get out the paints and have a midnight arts and crafts night, letting all your university frustrations out on a piece of paper. 
With a flatmate who seemed to have all the art supplies in the world, it was inevitable that we'd all sit around the table at three in the morning, using that gloopy paint you get in big tubes; why not?
On a separate night, my friends and I sat around making posters and portraits together whilst bopping to some music (who doesn't love whacking on a bit of Britney and Shakira?). By the end of the night, everyone had ended up with a portrait of themselves stuck to their bedroom door, even if they weren't the most accurate. We also somehow managed to create a tub of very questionable slime. Those poor cleaners…
Halloween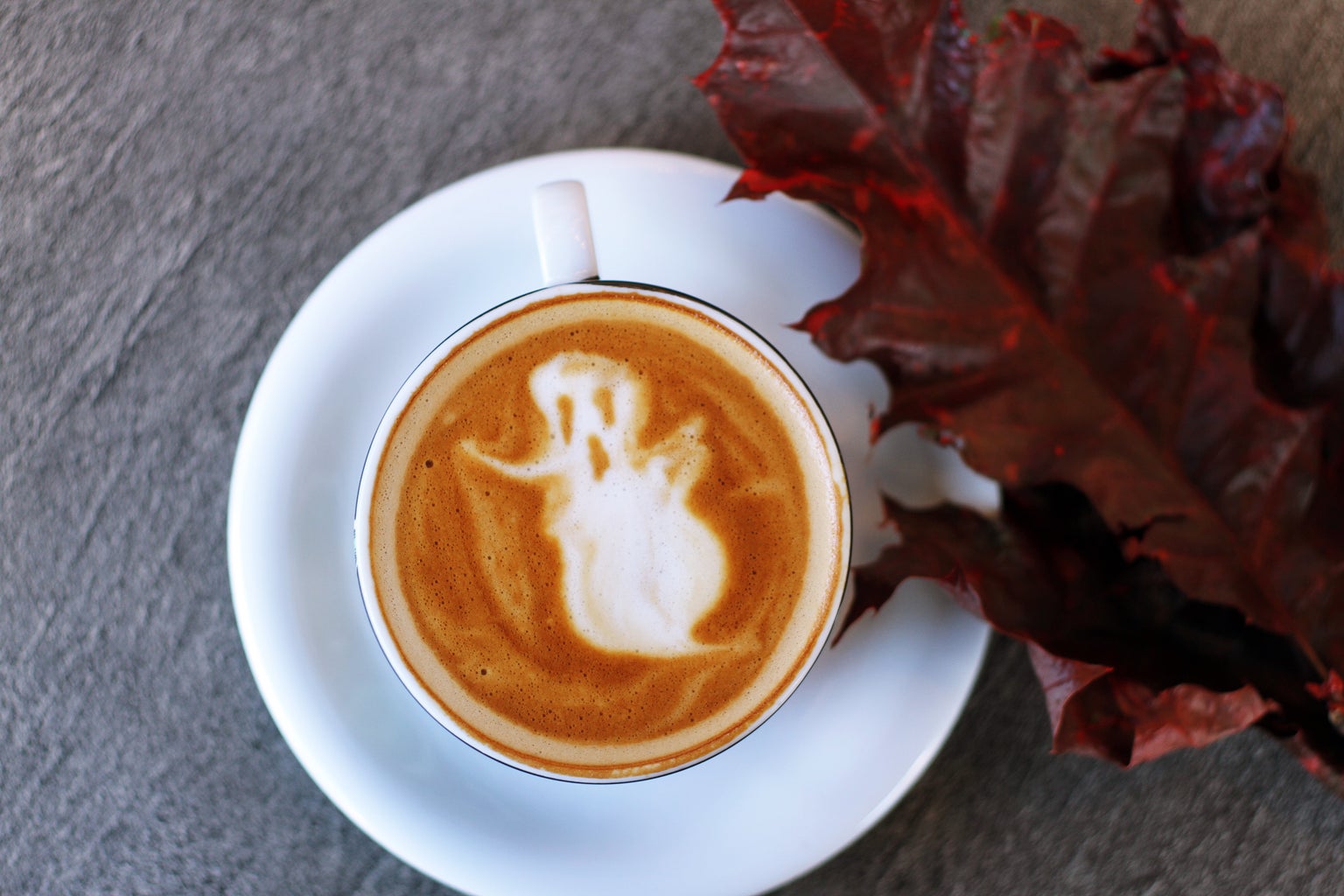 Halloween always seems to get a little messy for my flat. This year, with Covid in existence, we did things a little differently. Instead of going to the usual Glow Halloween party, we decided to stay in. Whilst we made vodka jelly and did spooky arts and crafts, the night inevitably took us on a midnight walk up to Lancaster Castle, all dressed in our Halloween attire. It was a strange night to say the least. Anyone looking out of their window to see a bat, vampire, and Pennywise supporting an axe murderer would have been pretty confused. At least it wasn't boring.
Flat Christmas
Christmas with my flat was almost like a proper Christmas Day last year. I woke up early (and I am NOT a morning person), buzzing for the day ahead. Me and one of the only other competent cooks in the flat (sorry guys) got to work preparing the Christmas dinner for seven people – but not without "All I want for Christmas is you" amongst the other absolute classics.
After a feast of a dinner (I really did have to unbutton a few buttons on my skirt), we did presents and games, just like your average Christmas. Once the drinks were in full flow, watching Love Actually turned into a bit of a drinking game; drink every time Colin Firth says something wrong in Portuguese. It meant that the people wanting to listen to the film found it rather difficult with the increased rowdiness of the flat. Safe to say, I didn't make it to my 9am the next day.
So there you have it. Having explored a few of my random nights in whilst being at Lancaster, I hope that it can give you some ideas on how to enjoy the experience as much as I have. Because nights can be fun even without the help of the clubs.