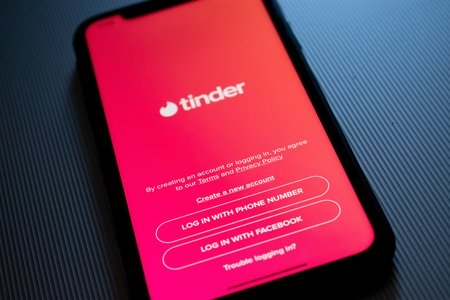 Not Hooking Up at Home: The Future of Tinder
If you're anything like me (a constant bachelorette), COVID really wiped out any hope for a serious relationship or even a summer fling. As quarantine dragged on it became increasingly difficult to decide if meeting someone in person was worth it. Despite this, I decided to give digital dating a try, and I downloaded Tinder. Still after a couple of months, I had only met two out of about a hundred matches. Has casual dating died?  Obviously not; it's just that Tinder's users have changed. The most interesting thing is that Tinder, as a company, might even be controlling this shift.
In a recent interview, Elie Seidman, the CEO of Tinder actually addresses this shift -- people spend more time online before meeting in person. Seidman says, "What we're seeing now, I think, is going to be a really interesting second wave which you actually come to the app, and you hang out in the app. You get to know them in the app." So instead of spending usually a week on Tinder before meeting them in real life, people are spending a few weeks getting to know each other before meeting. Also, instead of using Tinder for hook-ups, people have started using it to form actual bonds, platonic or romantic. The extended time in the app has increased because of COVID, but this trend was something Tinder had planned for a while now. In an attempt to appeal to Gen Z (who has grown up and created friends with the Internet), Tinder is introducing new ways to connect in-app. This leads me to believe that even after COVID-19 has passed, Tinder will still focus on creating an online space where people can hang out instead of hook-up. 
The future goal of Tinder is to ensure compatibility when users do meet by testing the compatibility through in-app activities. So how will Tinder do this? Well, there's going to be a lot more in-app bonding activities, like Swipe Night. These Swipe Nights are interactive first-person stories meant to bond the Tinder community with shared experiences, almost like gaming with friends. Other bonding possibilities include trivia which Tinder tested in May. While Tinder is not going to be the next Instagram, the company is trying to expand socialization within the app. Good for us, this might reduce the number of awkward in-person dates. 
In addition to the Swipe Nights and trivia, Tinder has also introduced a video call option. This again should allow users to get to know each other within the app before committing with phone numbers, snaps, or FaceTime. In another attempt to connect people for things other than booty calls, Tinder made Passport free in April. Passport is a paid feature that allows you to swipe anywhere in the world. In addition, Tinder will be rolling out Global Mode, which is a free Passport-like feature which will connect users from everywhere. Obviously, you are not going to hook-up with someone from Britain, so this effort opens up Tinder as a way to make new friends. 
I wanted to see how these changes are shaping Tinder, so I hopped back on to use some guys as data. It had been about a month since I was last on Tinder, (I left after finding my current boyfriend) and not much was different. Out of 100 swipes, about a fourth matched back, providing me with some good test subjects. Then, after I got their attention, I asked them some basic questions about Tinder and Coronavirus. Many users felt that Tinder conversations had become more friendly and less flirty during quarantine. Tinder's efforts were working. As one guy put it, "Conversations flow more. In my instance, I normally just wanna talk, but the other person wants to meet up and so on . But since the pandemic everyone wants to talk . Tinder feels just like Facebook or any other social media now . Not just a dating app." A few more guys agreed with his sentiment. Talking about usage, many agreed that they've been more active on Tinder since quarantine began. With that, many of them also found people that they clicked with, but could not meet with because of COVID-19.
As much as this change in use interests me, COVID-19 courting does too. Thus, for a last question, I asked them for a "unique Covid-19 pick up line." Let me just say, men aren't too creative. Still,  I'll share the ones I got, the ones you've probably already heard:
"If Corona doesn't take you out, can i?"

"Hey baby are you COVID cause you're taking my breath away"

"Come over if you're thicc, stay home if you're sick"
Although, I did get some I haven't heard:
"Can I take you home with me and work you from home"

"This mask isn't the only thing that can sit on my face"

"So how's your end of the world going?"
I don't know about you, but I feel that pick-up lines are one of the best things you can get on Tinder. (The worst of course being "hey") 
When the world is changing so much, it's no surprise that how we date is too. Dating apps, like Tinder, are helping us get together virtually, both romantically and platonically. People are spending more time getting to know each other before getting to feel each other. We're all coping with a change in behavior, and Tinder is just one example of that.